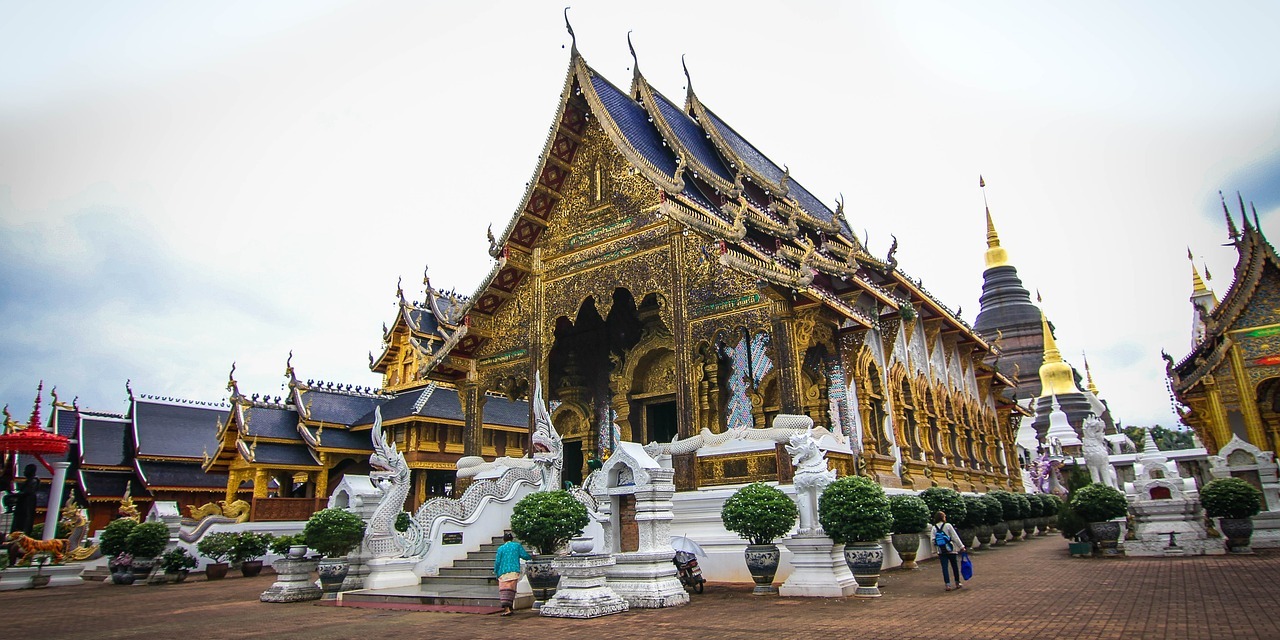 Finding the best Thai Massage (also called Thai Yoga Massage) training courses in Chiang Mai surely depends on what you want out of a course, class or workshop, and subsequently that guides your decision for a certain school or teacher. In this article we tackle several approaches helping you to find what you're looking for.
Best Thai Yoga Massage Beginner Courses
If you'd really like a comprehensive, meaningful introduction to Traditional Thai Massage, you should definitely make more time than just 2 or 3 days. Preferably you should opt for a training of about two weeks (around 10 study days).
An example of a Thai Massage school in Chiang Mai that offers a thorough in-one-go beginner course is the Sunshine Massage School.
Read our article The Best Thai Massage Beginner Courses in Chiang Mai for a better understanding of this subject and a list of more schools.
The Cheapest Thai Massage Courses
Maybe you are on a tight budget, and you're just looking for the cheapest Thai Massage courses. Mind that the cheapest courses are surely not necessarily the worst. If you'd like to enroll for a quality Thai Massage training course you can get it for a reasonable, good value-for-money price.
Some examples of this are courses offered by The Fine Art of Thai Massage School, Wandee Ancient Thai Massage, or ITM Chiang Mai.
For more on this, take a look at our article the 15 Cheapest Thai Massage Schools and Courses of Chiang Mai.
The Shortest Thai Yoga Massage Courses
If you have a limited amount of time in Thailand or perhaps just want to have some fun or learn a bit more about Traditional Thai culture without wanting to go too deep, you may want to opt for a short Thai Massage introduction training course.
Thai Massage schools offering short duration courses are for example Art of Massage and the Sabai De Ka Massage School.
In our article 10 Short Thai Massage Courses in Chiang Mai we've mentioned some other schools and centers also.
The Best Known Thai Massage Instructors
Some of us just want to study with the best. Of course, the question is "the best for who?," but then again there are quite a number of famous Thai Massage teachers and Masters to be found in Chiang Mai.
To name a few: Pichest Boonthumme, Sinchai Sukparset, and Somphong Prapharat.
Just take a look at our article Best Thai Massage Teachers from Thailand to spot more renowned Thai teachers.
Best Thai Massage Immersion Programs and Retreats
If you'd rather focus totally on your training, in tranquility and without any unnecessary distractions, you may want to opt for a Thai Massage immersion program or retreat, that is, a school or center where you learn, study, practice, stay, sleep, eat and drink for the duration of the Thai Massage training period.
Good examples of this option are Baan Hom Samunphrai and the Sunshine Network Lahu Village (technically the village is situated in the Chiang Rai province).
See all options we've found in our article Popular and Best Known Thai Massage Retreats & Resorts in Thailand.
Best Training Courses for a Professional Career
If you'd like to pursue a professional career, may it be as a healing therapist, spa wellness practitioner, or Thai Massage teacher, you need to take into consideration a few issues:
Certification and Accreditation. Is the course you take recognized in your own home country or counting towards valid Continuing Education Units (CE Units)?
If you are already a licensed therapist, you may not care for valid CE Units, which give you more freedom to choose.
In general, you will not be able to take a full program in Thailand that will recognize you in your home country as a fully licensed practitioner. At best you can take with you from Thailand your CE Units, which may give you compensation in "licensing bridging programs" in your own country.
Some countries have no or barely any regulation for installing yourself as a Thai Masseur practitioner or teacher, in this case… well… you're lucky.
In any case, if you'd want to seriously and more in-depth study Traditional Thai Massage, it's advisable to start with picking a school or teacher that offers a real trajectory or program, from beginner, to advanced, to mastery, might it be for learning to give relaxation, wellness or perhaps professional therapeutic treatments .
Take a look at our article Best Known Thai Massage Schools and Training in Chiang Mai to get an overview of renowned and full-service trainers in Chiang Mai.
The Most Intelligible Thai Massage Course
One of the issues in Thailand is the language thing. In general, the Thai don't speak Western languages very well, and this can pose a problem if you are a student that heavily relies on oral transmission of knowledge or perhaps if you are the kind of person that wants in-depth answering on your questions.
Another issue is the difference between how Western students and by contrast Eastern students are used to study and learn.
In any case, it's good to verify first if your future Thai Massage teacher or school will be able to tackle this appropriately.
There are a number of Thai Massage Schools in Chiang Mai that are used to work with foreign students, cater for them especially, speak more or one foreign languages well, or have foreign teachers among them who understand perfectly how, for instance, American, French or Japanese students pick up practice and knowledge.
Examples of such schools are the Sunshine Massage School, SenSip Training, Blue Garden, or TMC, among quite some others.
Take a look at our article Best Thai Massage Schools in Thailand for Western Students or our article Thai Massage Schools for Japanese Students in Thailand to find out more about this topic.
---

---
---
Related Articles