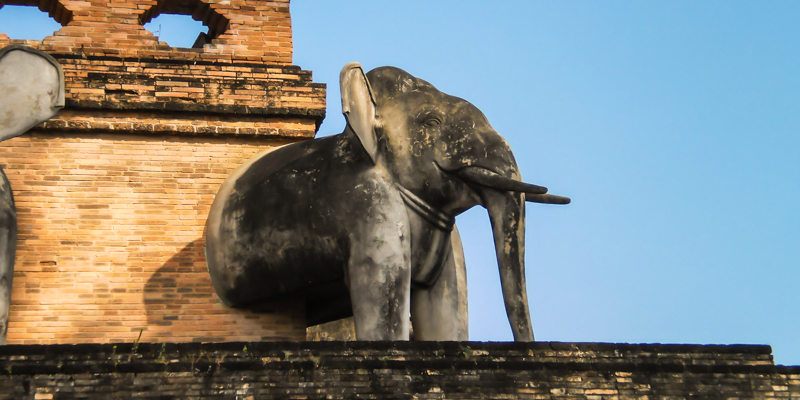 © Image from TraditionalBodywork.com
The International Training Massage School (ITM) is a private vocational Thai Massage school located in Chiang Mai (Thailand). The school is a family operated business founded in 1992 by Chongkol Setthakorn.

Our eBook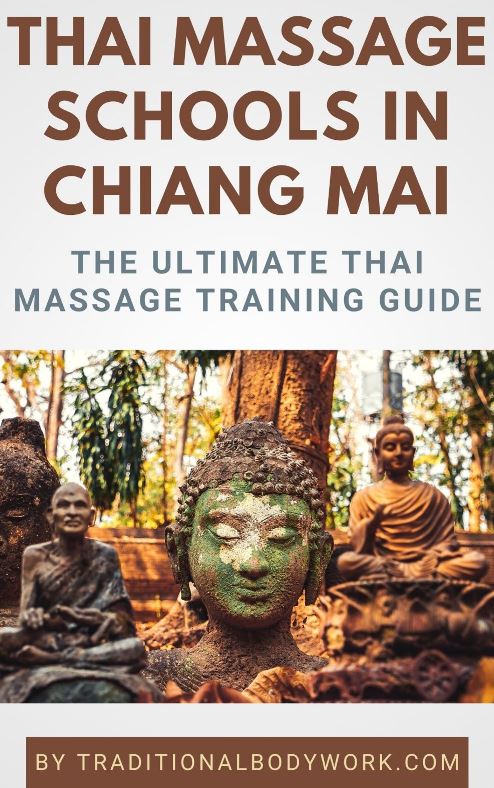 ITM is one of the best known Thai Massage schools in Thailand and in the world. Over the years, thousands of students from more than 130 countries have taken courses at ITM.
In addition to Thai Massage other Thai bodywork courses are offered like for instance Table Thai, Postnatal treatment and massage, Thai Foot Reflexology Massage, Thai Chair Massage, and Lanna Thai Advanced Stretching.
At the Chiang Mai Spa Mantra location you'll also find Tok Sen, Swedish Massage, Aroma Herbal Oil, Deep Tissue and Sports Massage, Hot Stone, Pregnancy, Baby, and Bamboo massage courses, and Facial and Body Treatment training, among others.
Apart from regular Thai bodywork training, ITM runs a Teacher Training and ITM Franchise program and you'll find "ITM Schools" in various countries across the world. Notably Japan boasts quite some ITM affiliated schools and training centers, but Europe and the USA don't fall much behind.
Style of Teaching
The ITM school premises in Chiang Mai consists of two buildings and a Spa Treatment & Training center (Spa Mantra) connected to it.
According to the school they teach a modern curriculum of so-called Northern style Traditional Thai Massage which also incorporates movements and postures from Qi Gong and Tai Chi.
ITM uses what they call the VAK (visual, auditory, kinesthetic) method of teaching. Their students learn through emulation of teachers demonstrations and perform hands-on practice, following their teachers movements to ensure using correct techniques.
The Thai Massage training curriculum consists of 5 levels, from a Thai Massage Foundation (Level 1) course up to a Teacher/Instructor (Level 5) course.
Class group size may vary significantly depending on the (high) season. Students are encouraged to practice after class time.
Teacher Training Program

Our eBook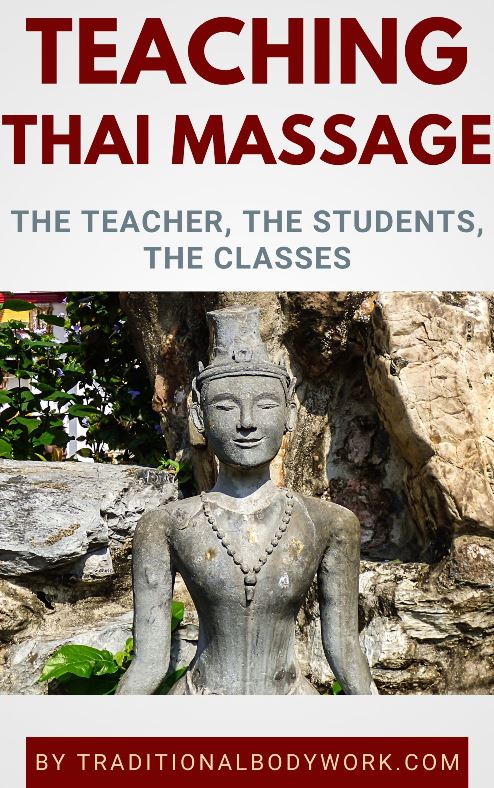 The school runs a Certified Advanced Practitioner & Teacher Training Program which is better known as the CAPT-program. It's a 390 hour program, takes 11 weeks and guides you through Thai Massage Level 1 up to Level 5.
Other elements of the CAPT course are Thai Herbal Compress Massage, Foot Massage and Reflexology and Applied Anatomy and Field Work.
No previous experience required, in barely three months time graduate students will be able to give a Northern-style Thai Massage professionally and have the skills to teach ITM Level I and Level II Thai Massage.
Continuing Education Provider
ITM is recognized as a continuing education provider by certain organizations in the USA (NCBTMB), Canada (NHPC, MTAS) , UK (CTHA) and Australia (AAMT, Massage & Myotherapy Australia) which means that practitioners from these countries can use education at ITM Chiang Mai for their professional continuing education requirements.
---
---
Related Articles