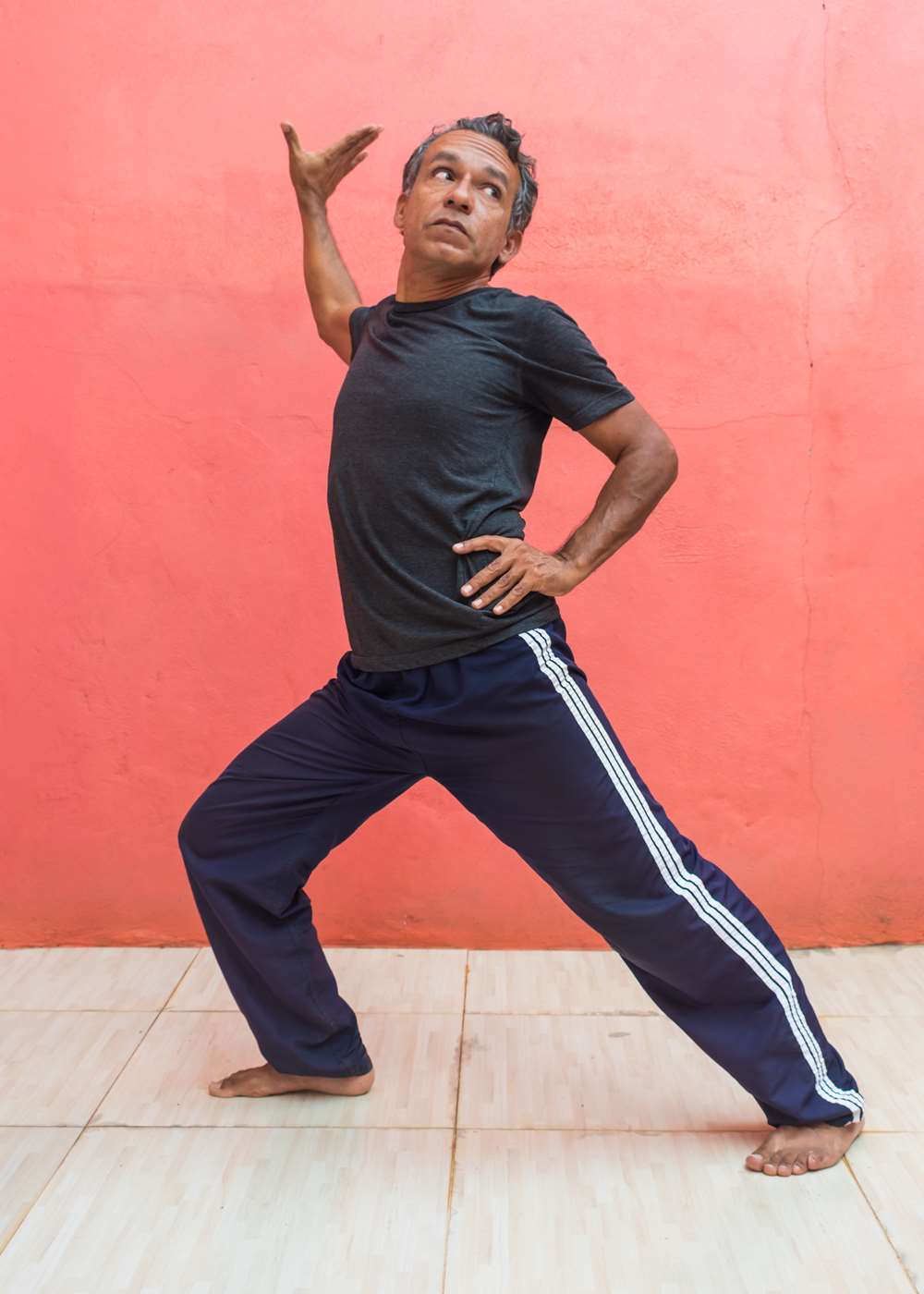 In 2009, after working fifteen years in the IT-Industry, Marce took a sabbatical leave and headed off to Asia. On his travels in Thailand, he discovered his two new passions: Thai Traditional Massage and Reusi Dat Ton (Thai Yoga).
Back in Europe in 2010, he quit his IT-job and started giving Thai Yoga and Thai Massage treatments and training courses. First in Germany, and later on in France, French Guiana, Spain, the Canary Islands, the Netherlands, Portugal and Brazil, returning to Thailand regularly to deepen his Thai Massage studies, and now and again teach English.
Today, his main activities revolve around development and maintenance of the TraditionalBodywork.com website and writing blog posts, eBooks and e-Training.
Thai Healing Arts Experience

9+ years experience with Thai Massage and Reusi Dat Ton


800+ hours of formal studies in Thai Massage and Reusi Dat Ton in Bangkok and Chiang Mai


500+ clients treated with Thai Massage


1200+ Thai Massage sessions given counting for over 2000 hours of massage


40+ training courses and workshops given in Thai Massage and Thai Yoga in 4 countries


200+ students taught
Training
Sunshine Massage School | Chiang Mai
— General Thai Yoga Massage (Northern Style)
— Advanced Thai Massage Techniques & Stretches
— Osteothai & Western Therapeutics
— Thai Abdominal Massage (Chi Nei Tsang)
Thai Yoga Massage Around The World | Chiang Mai
— Advanced Thai Yoga Massage & Stretches
— Thai Massage in the Side Position
— Thai Massage for Pregnancy & Older People
Watpo Thai Traditional Medical School | Bangkok
— General Thai Massage (Southern Style)
— Reusi Dat Ton (Thai Yoga Ascetic Self-Stretching Exercises)
Sunshine Network Lahu Village | Chiang Rai
— General Thai Yoga Massage (Northern Style)
Suai Thai Massage School | Bangkok, Phuket
— General Thai Massage (Royal Style)
— General Thai Massage (Northern Style)
— General Thai Massage (TTMS Style)
— Advanced Techniques & Stretches
— Herbal Ball Compress Massage
— Thai Therapeutics & Chiropractics
Ong's Thai Massage School | Chiang Mai
— General Thai Massage (Integrated Northern & Southern Style)
— Professional Thai Massage (Integrated Northern & Southern Style)
— Energy lines (Sip Sen)
— Thai Massage Teacher Training
Mornoi Clinic | Chiang Mai
— Soft Touch Thai Massage
Sinchai Massage | Chiang Mai
— Therapeutic Thai Massage
Yoga Massage School of Thailand | Bangkok
— Reusi Dat Ton Basic Training
— Reusi Dat Ton Professional Training
— Reusi Dat Ton Teacher Training