---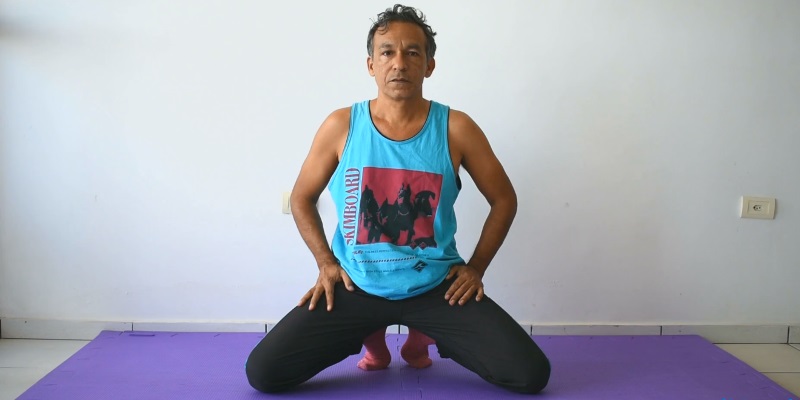 In 2010, after a career of fifteen years in the IT-Industry, Marce changed his professional career and became a Thai Massage practitioner.
Two years later, he graduated as a Thai Massage instructor, and in 2014 he also became a Thai Yoga (Reusi Dat Ton) teacher. In 2018, he founded TraditionalBodywork.com together with Helissa.
For the website, Marce writes articles and eBooks about massage, bodywork, and herbal medicine. Additionally, he publishes Video Workshops about Thai Massage and Thai Yoga.
In his leisure time, Marce likes to read novels, watch movies, and hike in pristine nature.
Thai Yoga and Thai Massage Experience
▶ 11+ years practitioning and teaching Thai Massage and Reusi Dat Ton (Thai Yoga)
▶ 800+ hours of studies in Thai Massage and Reusi Dat Ton in Bangkok and Chiang Mai
▶ 500+ individual clients treated with Thai Massage
▶ 1200+ Thai Massage sessions given counting for over 2000 hours of massage
▶ 40+ training courses and workshops given in Thai Massage and Thai Yoga
▶ 200+ students taught
Formal Training
Sunshine Massage School | Chiang Mai
— General Thai Yoga Massage (Northern Style)
— Advanced Thai Massage Techniques & Stretches
— Osteothai & Western Therapeutics
— Thai Abdominal Massage (Chi Nei Tsang)
Thai Yoga Massage Around The World | Chiang Mai
— Advanced Thai Yoga Massage & Stretches
— Thai Massage in the Side Position
— Thai Massage for Pregnancy & Older People
Watpo Thai Traditional Medical School | Bangkok
— General Thai Massage (Southern Style)
— Reusi Dat Ton (Thai Yoga Ascetic Self-Stretching Exercises)
Sunshine Network Lahu Village | Chiang Rai
— General Thai Yoga Massage (Northern Style)
Ong's Thai Massage School | Chiang Mai
— General Thai Massage (Integrated Northern & Southern Style)
— Professional Thai Massage (Integrated Northern & Southern Style)
— Energy lines (Sip Sen)
— Thai Massage Teacher Training
Mornoi Clinic | Chiang Mai
— Soft Touch Thai Massage
Sinchai Massage | Chiang Mai
— Therapeutic Thai Massage
Yoga Massage School of Thailand | Bangkok
— General Thai Massage (Royal Style)
— General Thai Massage (Northern Style)
— General Thai Massage (TTMS Style)
— Advanced Techniques & Stretches
— Herbal Ball Compress Massage
— Thai Therapeutics & Chiropractics
— Reusi Dat Ton Basic Training
— Reusi Dat Ton Professional Training
— Reusi Dat Ton Teacher Training