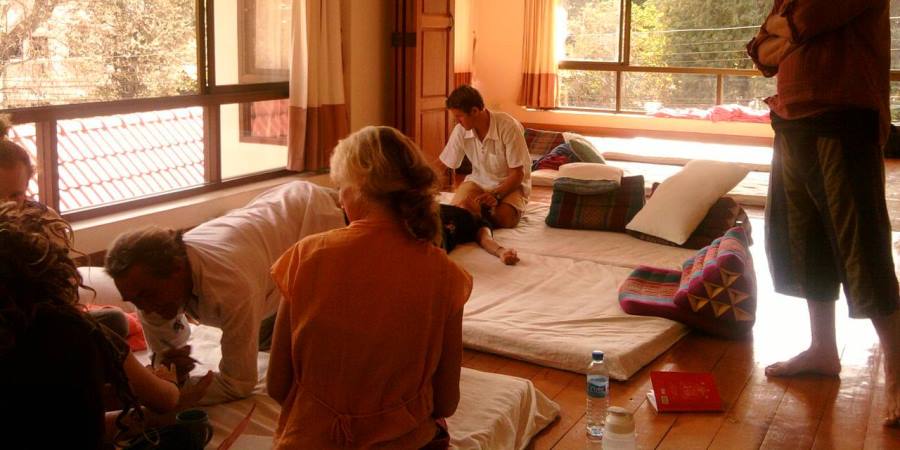 The Sunshine Massage School is deeply rooted in the Sunshine Network Lineage from Asokananda (Harald Brust). Perhaps not surprising, because Max Scheuermeier, the founder of the school, learned Thai Yoga Massage with Asokananda in the now renowned Huey Nam Rim Lahu Village in the Chiang Rai province.
Max and Asokananda became friends, and soon Max aspired to open a Thai Massage school in Chiang Mai based on the training program of Asokananda. Funding started and subsequent construction, and finally the truly beautiful school premises, built in Traditional Thai style, opened its doors in November 2004.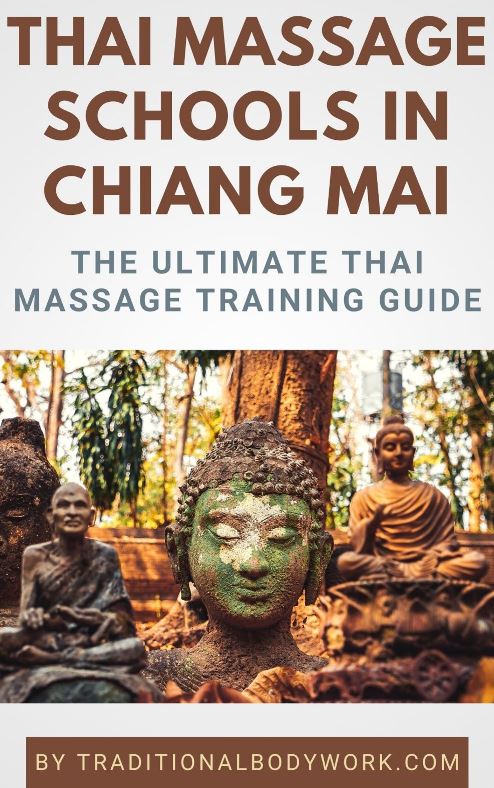 Today, the Sunshine School has grown to be a reputable Traditional Thai Bodywork training center, not only known in Thailand, but also within the global Thai Massage community. The school offers solid (Sunshine Lineage) beginner courses (which start every Monday every week all year long, and run for 2 weeks), applied fieldwork opportunities, a broad choice of advanced courses and special workshops, and tailored (individual) training programs.
The school has its own staff of Thai instructors, but their advanced courses and workshops are often taught by Western guest teachers, as for example Itzhak Helman, Till Heeg, Mike Tan, David Lutt, and many others. Among the Western teachers you'll find many who are rooted in Asokananda's Sunshine Lineage themselves (the so-called Sunshine Network Teachers), but this is certainly not a rule.
Some of the specialized courses and workshops offered incorporate bodywork or topics that are not Thai Massage exclusively, including or blending with for instance Chi Nei Tsang, Osteopathy, or Shiatsu, to name a few modalities.
To learn more about the scheduling and content of the full range of courses, events, and workshops, you'll need to visit three separate Sunshine websites: the Sunshine Massage School website (available in English, French, and German), the Advanced Thai Massage Courses website, and the Sunshine Workshops website.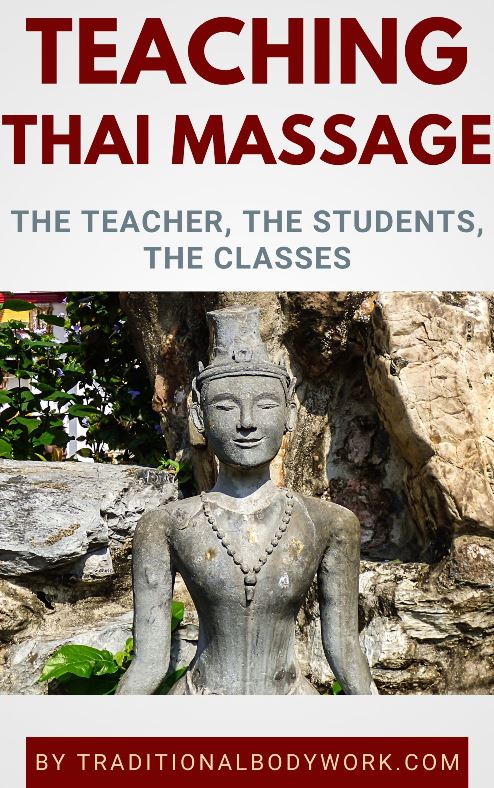 Additionally, the Sunshine School offers the option of so-called Thai Massage Teacher Training, although it's not a formalized program, but rather an organic and customized process tailored around the training curriculum they use to qualify their own teachers at the school.
Mind also that the school doesn't propose courses as a series of levels, like Level 1, Level 2, and so on. Sunshine believes, following the spirit and teachings of Asokananda, that repeating the "beginner course" with other Sunshine teachers, and thus seeing and feeling with "other eyes and other hands," is the preferred way of getting deeper into the practice.
Last but not least, Sunshine is accredited by the Thai Ministry of Education and Thai Ministry of Health, and associated with the Thai Healing Alliance International (THAI), the Natural Health Practitioners of Canada (NHPC), Massage & Myotherapy Australia , and the National Certification Board for Therapeutic Massage & Bodywork (NCBTMB).
For those seeking Continuing Education credits valid in the USA, Canada, or Australia, the school can be an interesting plus.
---