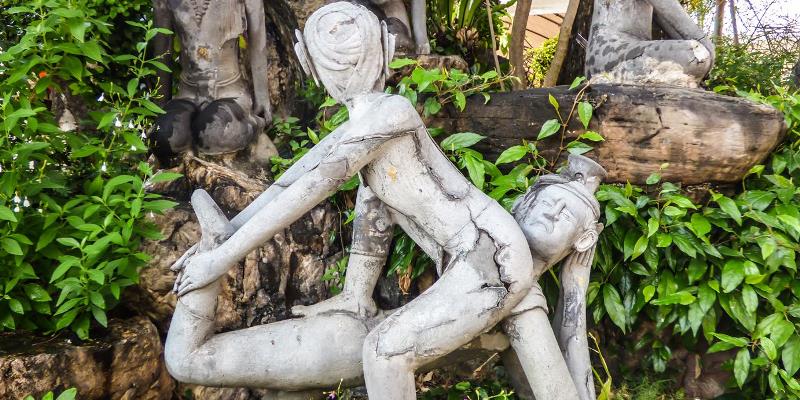 In this article we take a look at the differences between Thai Yoga Massage and Thai Massage. And just to make a long story short, let me start by pointing out that there's no substantial difference between the two, except for the name. But let me explain how these two apparently distinct designations came into existence.
In Thailand, the Thai just say "Thai Massage," that is… "Nuad Thai" or "Nuad Boran" (Ancient Massage or Traditional Massage). The Thai people never themselves used the term "Thai Yoga Massage."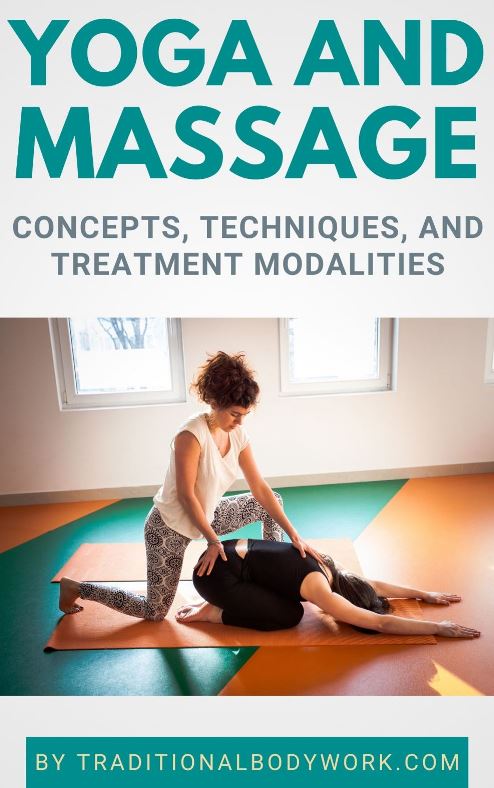 Nevertheless, in the 80s of the past century, the concept of "Thai Yoga Massage" was thrown into the world (or coined) by Asokananda (Harald Brust), a German Thai Massage teacher and the founder of the Sunshine Network. By the way, Asokananda studied Thai Massage in Chiang Mai with the Thai Massage masters Pichest Boonthumme and Chaiyuth Priyasith.
So why then did Asokananda start using the phrase "Thai Yoga Massage?"
Well, he was a Yoga (and Vipassana meditation) practitioner and he observed that many of the stretches applied in Thai Traditional Massage resembled certain Yoga Asanas (Yoga postures and positions).
Now, if there's something of a difference between Thai Massage and Thai Yoga Massage than it's the fact that generally in Northern Thailand (Chiang Mai region) yoga-like stretches are more often used during a Thai Massage session than in Thailand's southern regions (Bangkok and down). In Southern style Thai Massage, there seems to be more focus on Thai Sen line acupressure and related therapies and application.
In Asokananda's books and Thai Massage courses, gradually "Traditional Thai Yoga Massage" was (more often) used instead of "Thai Massage." His disciples and the Sunshine Network instructors he later authorized to teach in his name, spread the phrase "Thai Yoga Massage" consistently, up to the present day.
But there's more to it than just that! You see, in the '80s and '90s Thai Massage was still very much connected with the idea of being something rooted in the sex-industry. We all know the connotation with the infamous Happy Ending.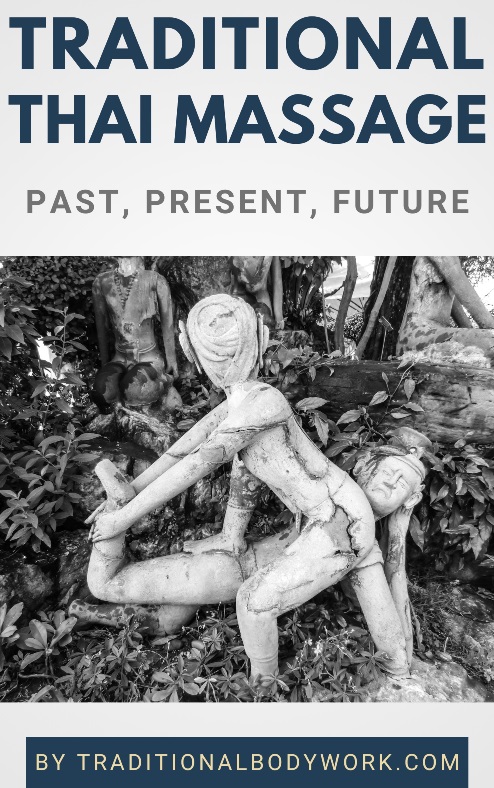 So, by using the phrase "Thai Yoga Massage," practitioners, schools and teachers could distance themselves from the suggestion of sex or eroticism. Of course, this was a good advertising and marketing strategy to professionalize the trade.
Today, all that has become less necessary. As a rule, the general public knows that there's Traditional Thai Massage practiced as a healing or wellness modality and that there is erotic massage. Besides that, most practitioners these days clearly state if the massage services they offer are of an erotic nature or not.
Another interesting and highly positive effect of coining "Thai Yoga Massage" was that it caught the attention of Yoga teachers and practitioners. The results of that are obvious today as we observe a happy marriage between Yoga, AcroYoga practitioners and Thai Massage. In fact, many Thai Massage workshops and events offered today are done/organized in or with Yoga schools and practitioners together.
---