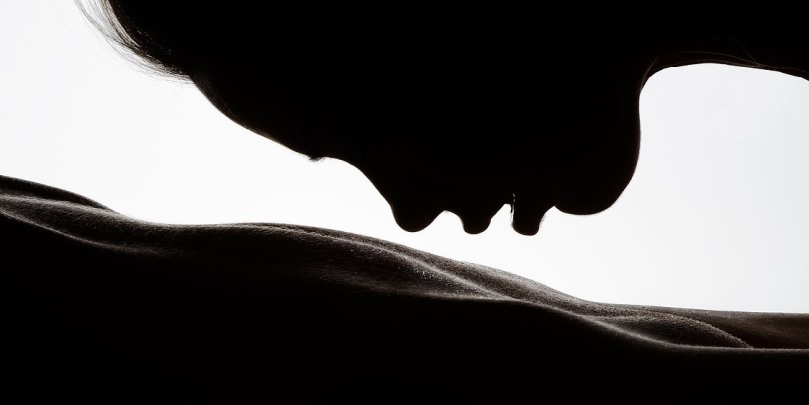 Sensual Erotic massages (also called Sensual Massage, Erotic Massage, or sometimes Sexual Massage) apply massage techniques on a person's erogenous zones for their sensual, erotic, and sexual pleasure. These types of massages may heighten one's sexual excitation or arousal, and sometimes result in an orgasm.

eBook | Click for details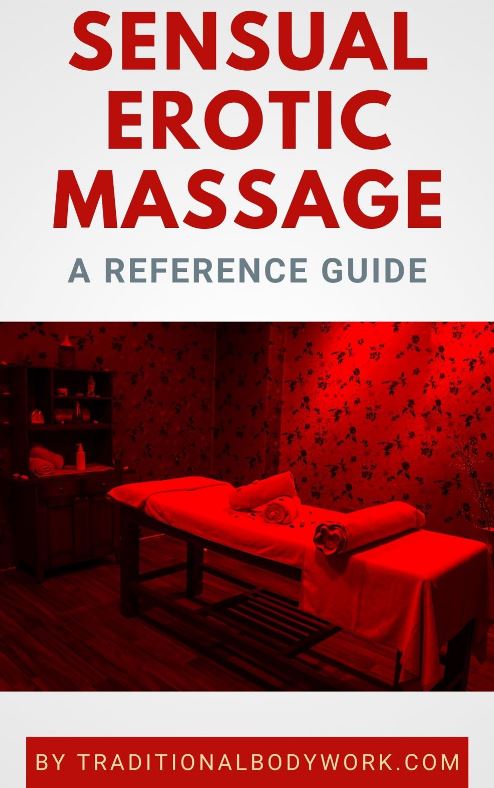 Erotic massages typically serve as stress relief or sexual relief, but they can also be an initiation to deeper therapeutic sexual healing, or simply as a form of heightening intimacy and pleasure between partners.
These types of massages have many forms: from massage techniques that focus on integrating the sexual, spiritual, and physical level, to sexual arousal and pleasure massages, to massage that more directly aims at achieving an orgasm, that is, a Happy Ending through a so-called "handjob," fingering, or through oral sex. They may even end in sexual intercourse.
Nevertheless, Sensual Erotic Massage is not sex per se, or done with an aim of having sex, and usually sexual intercourse or sexual acts are not offered by massage therapists or massage establishments unless otherwise specified or advertised as coming with Extra Services, a Happy Ending, or so-called Full Service.
For women, the focal areas of an Erotic Massage are usually the breasts, groin, pubis, clitoris, vagina and perineum. In the case of men, the main areas worked on are the penis, testicles, groin, perineum, prostate and anus. In most cases a massage oil, gel, lotion, or cream is used to aid in the massage.
Although a standalone treatment modality in its own right, sensual erotic massages may also be used as a part of sex — as foreplay or as the actual sex act itself — or as part of sex therapy, for instance, to stimulate libido or address Premature Ejaculation (PE).

eBook | Click for details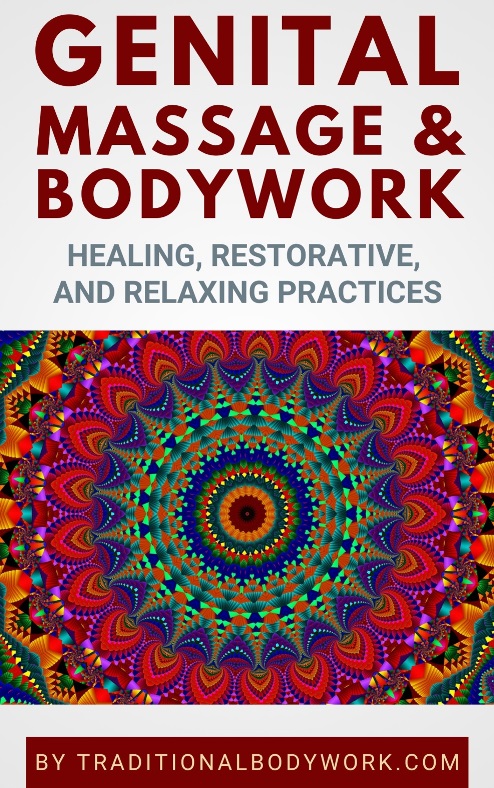 Today, we often see Sensual Erotic Massage offerings labeled as "therapeutic" massages, which in a way they are, of course, but for instance claiming to be a highly therapeutic Tantra Massage, Yoni Massage, Urut Batin Manhood or Karsai Genital Detox Massage, yet in fact being a straightforward sensual erotic pleasure-based massage session instead of having an actual therapeutic goal.
For what it is, massages for erotic or sensual purposes have a long history, both for men and women. Today, in many countries, there's a large commercial erotic massage industry, which, very much depending on the laws of a country, differ widely both in the quality of the actual massages given as in the way sensual erotic massages and optional "extra services" are offered.
---
---
Related Articles