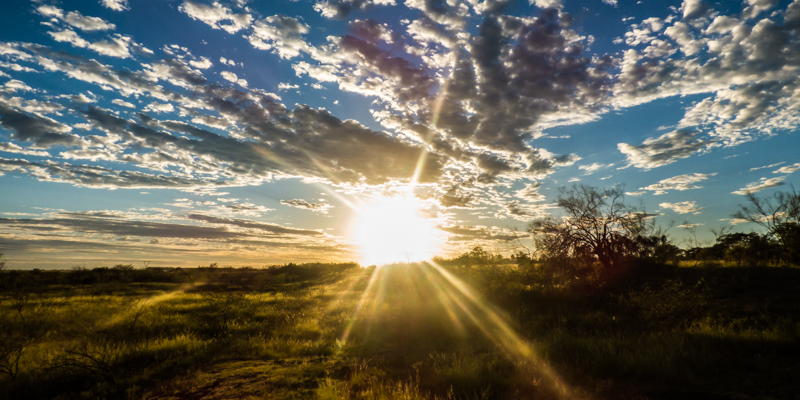 © Image from TraditionalBodywork.com
The Sunshine Network is without any doubt one of the largest and most influential Thai Massage training networks in the world.
Sunshine was founded by the late Asokananda (Harald Brust) in the 1980s in Thailand. Asokananda himself spent many years in Asia, where he was involved in research about (teaching) Yoga, Buddhist meditation, and Traditional Thai Massage.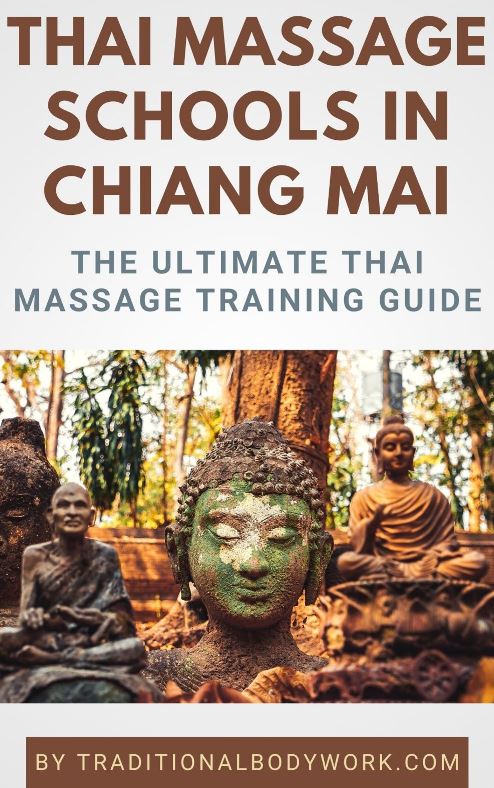 He wrote about meditation, Tai Chi, and Thai Yoga Massage, publications and books that have been translated in a number of Western languages and which still form the foundation for the Thai Massage training courses of the network.
Today, Asokananda's legacy, the Sunshine Network, is a loosely coupled international group of friends and teachers who continue his work and his teachings. Headquarters of the network are located in Chiang Rai (Northern Thailand), in the Huey Nam Rin Lahu Village.
Thai Yoga Massage classes, courses, and retreats are offered in the Lahu Village and on many other locations around the world, notably in Thailand and in Europe.
After Asokananda passed away (in 2005) the supervision of the network was carried on by three senior teachers: Andrea Baglioni, Kira Balaskas and Laurino Bertelli.
Thai Massage Network Diffusion
Most Sunshine Network teachers can be found in Europe, notably in Germany, the United Kingdom, and Italy, but also for instance in France, Austria, Spain and Greece.
In other parts of the world, the diffusion is obviously less but you can find Sunshine Network teachers in the USA, Canada, Chile, Israel, India, and in New Zealand.
In Thailand, you'll find the renowned Sunshine Massage School (run by Max Scheuermeier) being part of the network, and of course the Lahu Village in Huey Nam Rin (run by Chatchoi, who is Asokananda's son).
Some Massage Schools and Teachers Across the Globe
In Germany, we'll find Evelyn Unger's Institut für Traditionelle Thai Yoga Massage Köln, Hans Lütz, and Fabian Scapan. In Austria, Veni Labi and Robert Henderson.
In Spain, Chönzom Emchi Diaz and Pau Castellsaguè. And in France you'll have David Lutt and Arno L'Hermitte.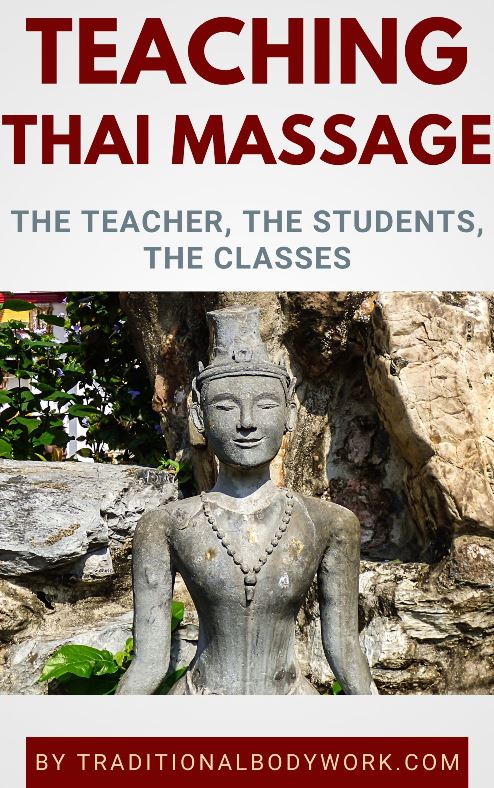 In the United Kingdom, you'll find Kira Balaskas, Nicola and Fiona Smith, Andrea Baglioni, Amy Ku Redler, and Ralf Marzen, among others.
In Croatia, Davor Haber and in Slovakia, Marek Gabor (based in the UK).
From Israel comes Itzhak Helman with his School of Thai Yoga Massage Around the World. In India we have Prabhat Menon. In New Zealand, you'll find Don Bertram, and in Japan — Kaori Endo.
The summary above is only partial, in fact, it doesn't come even close to completeness. For a complete overview of Sunshine Network teachers per country you'll need to visit the Sunshine Network website.
Additionally, there are some prominent Thai Massage teachers who are not officially Sunshine Network Teachers, but who have been influenced by Asokananda. Here we'll find for instance Rahul Bharti from India and Kam Thye Chow (1958-2018) from Canada, and Bob Haddad from the USA.
Thai Massage Characteristics
Asokananda was inclined to call Thai Massage "Thai Yoga Massage" because of the apparent similarities of the Sip Sen Energy Lines with the Indian Yoga Nadi Prana system, and the various stretches carried out in Thai Massage which resemble Yoga Asanas.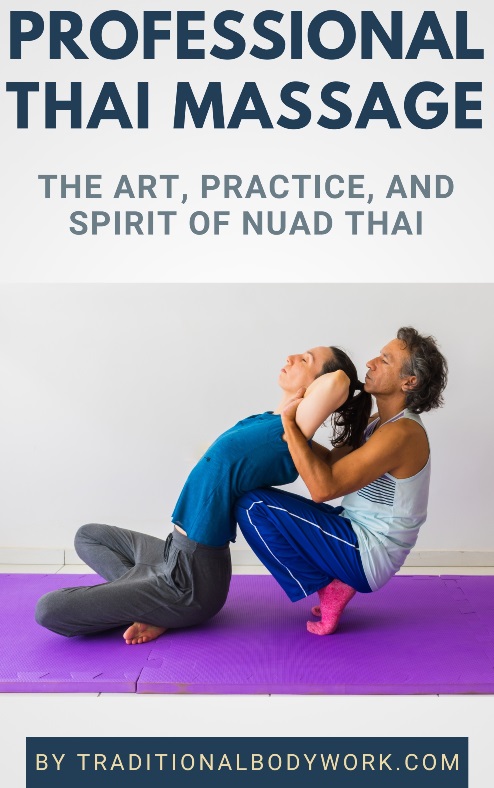 I don't know if it was actually Asokananda who coined the term, but Sunshine teachers often refer to their courses and workshops as offering training in "Thai Yoga Massage." The name Thai Yoga Massage today has become widespread, not only limited in use by the Sunshine Network.
Asokananda didn't believe in "levels" in learning Thai Massage, so he didn't offer courses as a series of levels, like Level 1, Level 2, and so on. He believed that repeating the so-called "beginner course" with other teachers, and thus seeing and feeling with "other eyes and other hands," was the preferred way of getting deeper into the practice.
Another interesting characteristic of the network is that many teachers developed there own style eventually. Robert Henderson for instance went more in "Energy and Emotional Medicine," Felicity Keebaugh dived into Sen Energy Lines and Abdominal Massage, David Lutt and Arno L'Hermitte created Osteothai, Evelyn Unger developed PhysioThai, Krishnataki and David Lutt ventured on Dynamic Thai Massage, and Veni Labi created Nuad-Flow.
Teacher Training
If one is interested in becoming a Sunshine Network teacher one needs to go through an "organic learning process," meaning there's no specific or fixed time in which you can become a Thai Yoga Massage instructor. At present, the senior teachers Andrea Baglioni, Kira Balaskas and Laurino Bertelli authorize new Sunshine Network teachers.
---