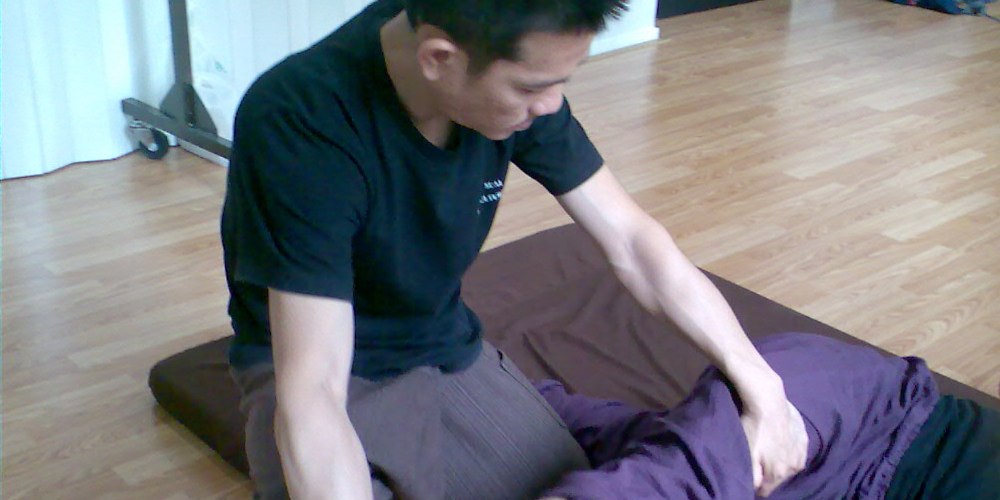 The Thai Yoga Massage School of Thailand Metta in Bangkok carries several names: Thai Yoga & Healing Art Training Center, Thai Massage School Bangkok, and the Thai Traditional Medical Services Society Bangkok.
The school is founded in 2013 and run by Master Kraijakkri Rungrojsakulporn aka "Kong." His brother, Master Kraisign Rungrojsakulporn, is also part of the school mainly as a specialist in Thai Foot Reflexology.
Kong has a long track record teaching Thai Massage and before opening his own school, he taught for the Suai Thai Massage School which at the time was still located in Bangkok (today the Suai Thai Massage school operates on Phuket Island).
Today, Kong's school offers Thai Yoga Massage training, Thai Foot Reflexology, and Ruesi Datton courses (Traditional Thai Yoga or Ascetic Yogi or Hermit stretching). For all training modalities, the school also provides teacher training courses which gives students the ability to become an affiliated instructor.
The school is located in Bangkok, not far from Asiatique The Riverfront which is situated at the banks of the famous Chao Phraya River. It's a small, yet cozy, friendly and warm school, and you will see Kong's wife and son regularly hopping in and out the class room. Sometimes, Kong's wife assists in Thai Massage training courses also.
As for Thai Massage, Kong offers a basic, professional and teacher training course. The course curriculum includes treatment diagnostics, therapeutics, acupressure points, sen lines, chiropractic techniques, and yoga massage stretches, among other learning objectives, techniques and skills.
Thai Foot Reflexology training follows the same setup as Thai Massage curriculum—basic, professional, and teacher training. By the way, the school is quite famous in Thailand for its foot reflexology knowledge and training.
Then, last but not least, Kong's Ruesi Datton Thai Yoga training options: basic, professional, and teacher training. Kong is without any doubt a real master in Thai Yoga Ascetic Self-stretching and his teachings are an absolute must for those who are interested in Reusi Datton.
The Thai Yoga Massage School of Thailand is associated with and/or certified by the Foundation for Development of Foot Reflexology Thailand (FDFRT), the Thai Ministry of Education, Thai Ministry of Labor, the Thai Ministry of Public Health, the Thai Healing Alliance International (THAI), Thai Traditional Medical Services Society (TTMS), and the Union of Thai Traditional Medicine Society (UTTS).