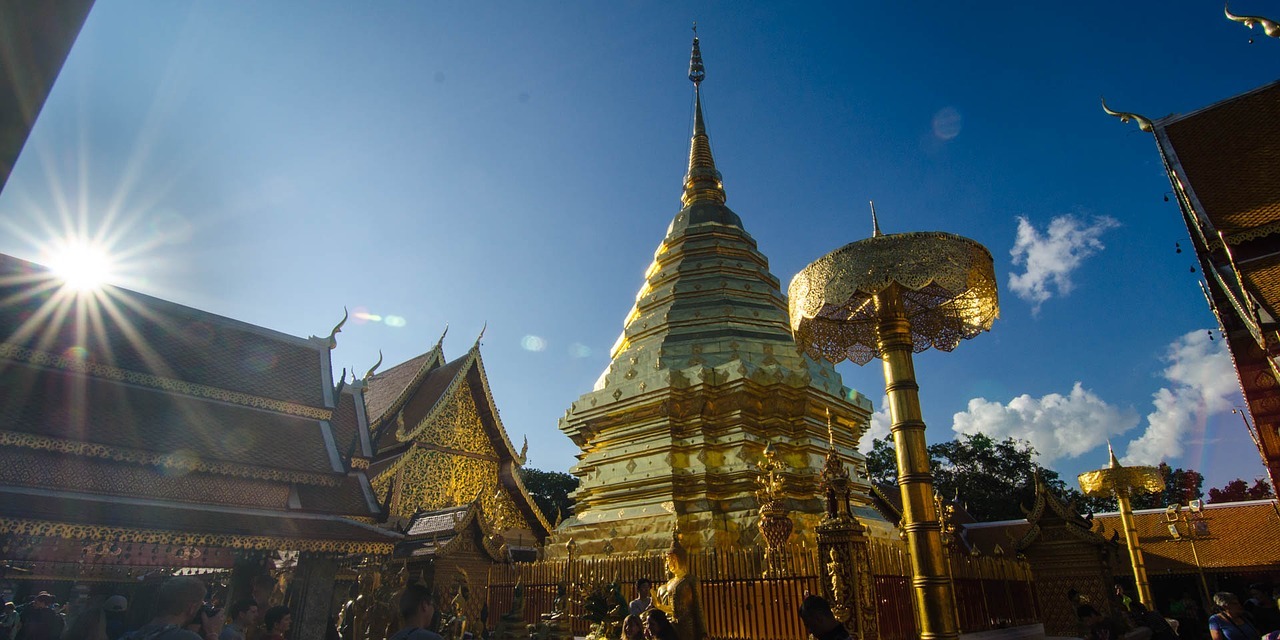 Chiang Mai city in Northern Thailand, Rose of the North, and the absolute Mecca of Thai Traditional Massage and Healing Arts, boasts over a hundred Thai Massage Schools and Trainers accessible for foreigners.
To make a list of the Top 10 Thai Massage Training Centers is perhaps somewhat arbitrary, as there are many excellent and well-known schools to be found in Chiang Mai, but we have chosen to list ten trainers in this articles that comply to the criteria of being very popular, medium to large in size, and employing a minimum of five Thai Massage teachers.
One of the advantages of bigger schools is that they usually offer a wide variety of training course modalities, which means more choice, and the option to continue with the same school going broader and deeper, further, sometimes up to Teacher Training programs.
Another advantage is that most of these training centers are open all year round and offer the possibility to start almost any course program at any moment.
Some of the schools listed below are also accredited by foreign massage and bodywork organizations (NCBTMB – United States, NHPC – Canada and the AAMT Massage & Myotherapy Australia), which could be interesting for Thai Massage students who seek so-called Continuing Education points being valid in their home countries.
Keep in mind that we have not listed renowned individual Thai Healing Arts instructors who teach alone, such as Ajarn Pichest Boonthumme, Ms. Khun Ni, Ajarn Jack Chaiya, Ajarn Sinchai, Ajarn Somphong Prapharat, Moh Bunchu Chantrabut, and Mantak Chia, to really name just a few.
Another note to add is that you will see the Watpo Medical Massage school listed, which in fact is the famous Thai Massage center in Bangkok, but there is also a Watpo school branch in Chiang Mai called Watpo & Chetawan Chiang Mai or Chetawan Thai Traditional Massage School.
Although Watpo Chetawan Chiang Mai offers only a subset of the program of Watpo Bangkok, it still boasts a wide variety of trainings such as for instance the General Thai Massage Course 30 hours, Professional Thai Massage for Health 165 hours and the 200 hour Therapy program, Thai Oil Massage, Foot Massage & Reflexology, and Herbal Ball Massage.
Well, listed below you'll find the reviews of our top 10 of most popular, medium-sized to large Thai Massage training centers in Chiang Mai, Thailand.
Reviews of Massage Schools in Chiang Mai
---
---