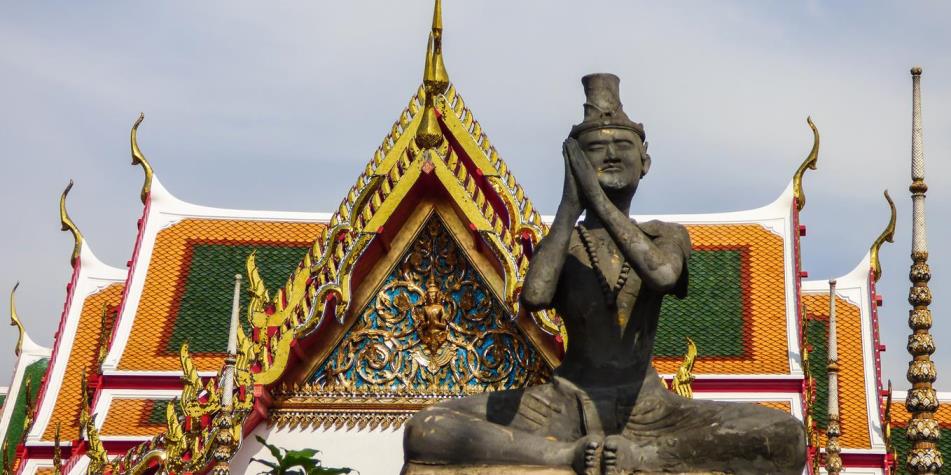 © Image from TraditionalBodywork.com
As most people interested in Thai Massage — aka Nuad Thai — and Traditional Thai Medicine already know, Wat Po is a Buddhist temple complex in the heart of Bangkok. Also known as the Temple of the Reclining Buddha, it houses the largest collection of Buddha statues and images in the whole of Thailand, no small feat.
Its official name is the unpronounceable "Wat Phra Chetuphon Vimolmangklararm Rajwaramahaviharn" but, luckily for us, everything and everyone in Thailand has a nickname, which in this case is simply Wat Po (also written as Wat Pho).
Some Background Info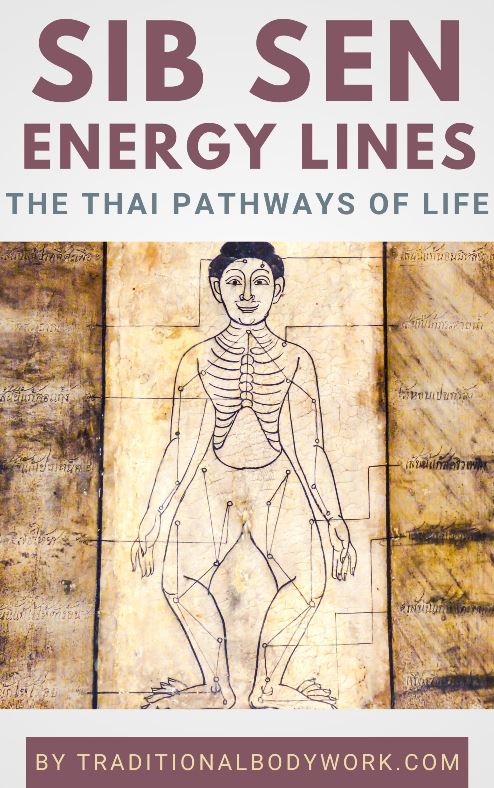 Being one of Bangkok's oldest temples, Wat Pho in fact existed before Bangkok was established as the capital by King Rama I. The older temple is thought to have been built or expanded during the reign of King Phetracha (1688–1703), although precise information is still unknown.
After the city of Ayutthaya (the former capital of Thailand) was destroyed by the Burmese invaders in 1767, King Taksin moved the capital to Thonburi, and later, in 1782, King Rama I moved the capital again across the river to Bangkok and built the Grand Palace adjacent to the Wat Pho temple.
He then ordered the construction and renovation of the old temple grounds of Wat Pho, with the purpose that the temple would function as a repository of medical knowledge that had been destroyed, or never registered. The practice of inscribing traditional medicinal knowledge on the walls of the temples started from this period.
Rescue of Traditional Knowledge
In 1832, King Rama III began renovating and enlarging the temple complex, and most of the temples and buildings that we see now at the Wat Pho temple grounds were either built or rebuilt in this period, including the chapel of the reclining Buddha. He also continued with King Rama I's project of rescuing lost traditional knowledge of Thai Medicine and turned the temple complex into Thailand's first University.
Master craftsmen and experts in many subjects were called in to gather and share their knowledge about Thai Traditional Healing, Buddhism, and historical facts that mainly existed only in oral tradition, to be recorded in a written format. So, murals, paintings, plaques and marble tablets were made with precious information, and are well preserved until today.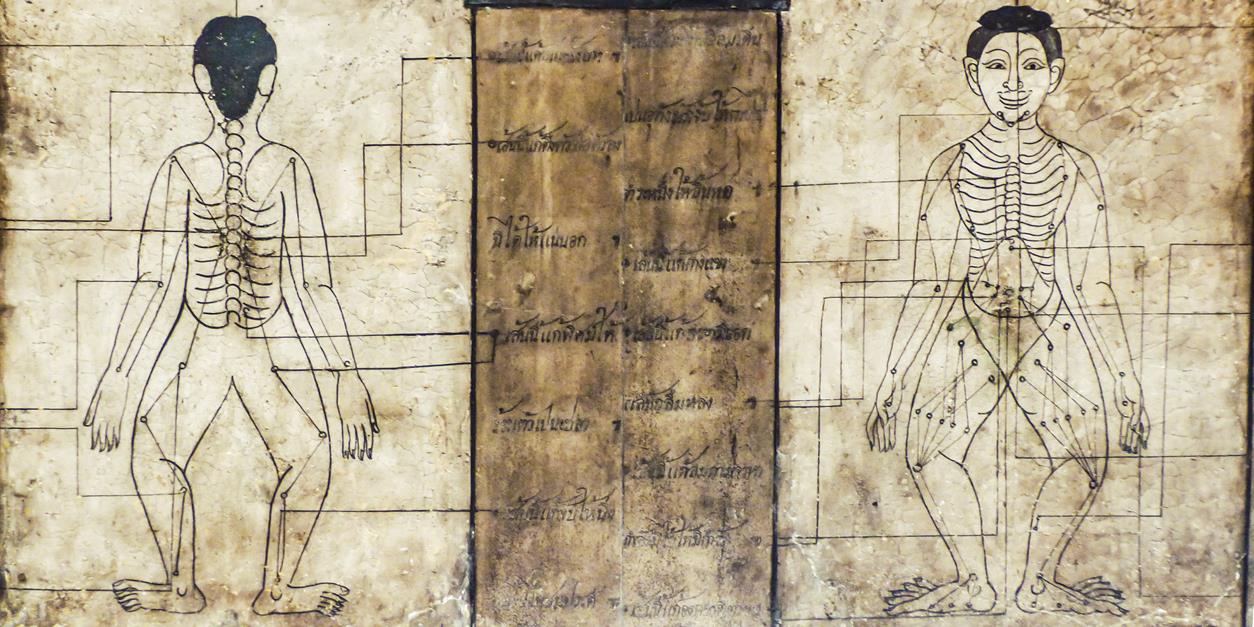 © Image from TraditionalBodywork.com
There are many inscriptions and illustrations placed in various buildings around the temple complex. Some serve clearly as instructions for Thai massage therapists such as the sixty stone plaques with the front and the back of a human body, showing Acupressure Points and Energy Lines, the latter known in Thailand as Sen Energy Lines. These lines and points, which are used in Traditional Thai Massage until today, are engraved on the human figures, with explanations of their therapeutic use written in Thai on the sides.
Most of the Reusi Datton (Thai Yoga) statues we see all over the temple grounds, depicting a yogi in many different positions, were also made in that period. Recently, a new set of Reusi Datton statues were made to replace the old ones which were damaged or stolen.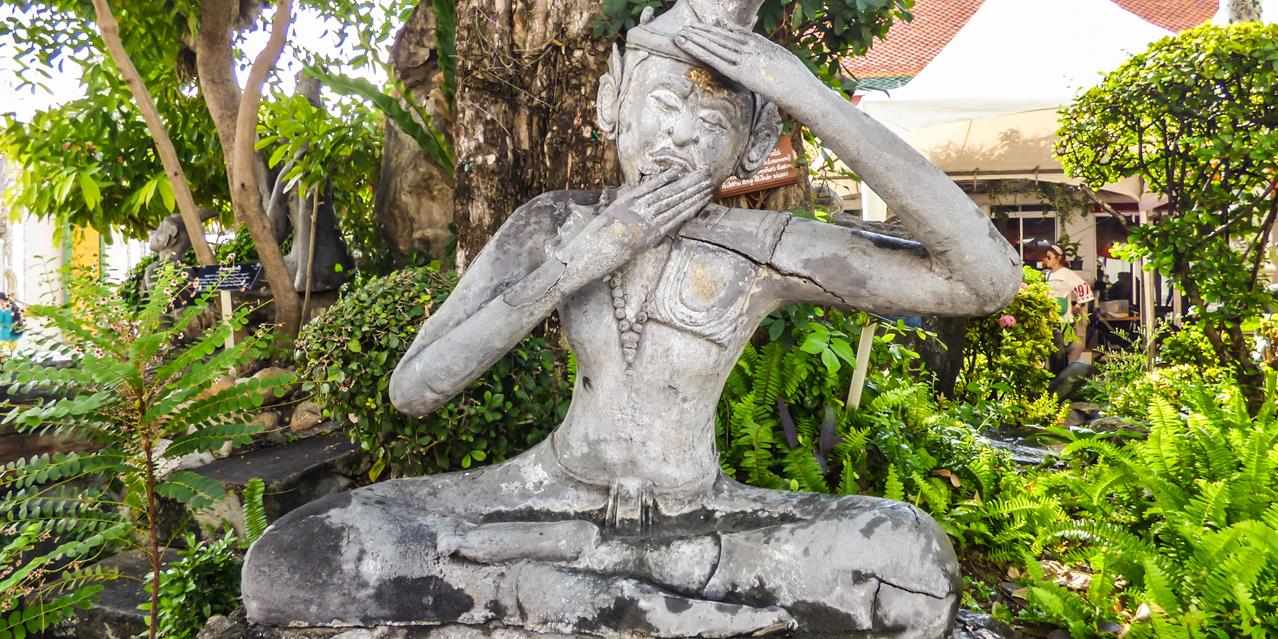 © Image from TraditionalBodywork.com
In 2011 these marble illustrations and inscriptions — the "Epigraphic Archives of Wat Pho" — were registered in UNESCO's Memory of the World Programme to promote, preserve, and propagate the wisdom of the world heritage. As stated in UNESCO's website:
"The Epigraphic Archives of Wat Pho (Temple of the Bodhi Tree) in Bangkok is a unique collection of 1,431 stone inscriptions in Thai language and scripts made in 1831-1841 on both religious and secular subjects, representing a wide range of Thai knowledge of Asian and local roots of the time in the context of over five centuries of global exchanges in trade, politics and culture. It was a conscious effort by King Rama III and Thai scholars to preserve and make them visible to the public with the ultimate aim in general education on cultural heritage, diversity and civilizations."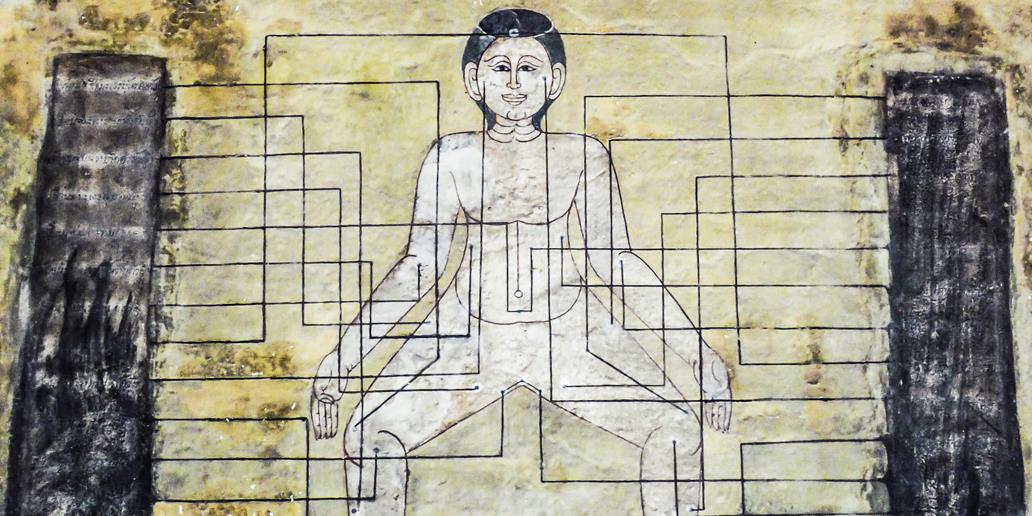 © Image from TraditionalBodywork.com
Wat Pho Thai Traditional Medical School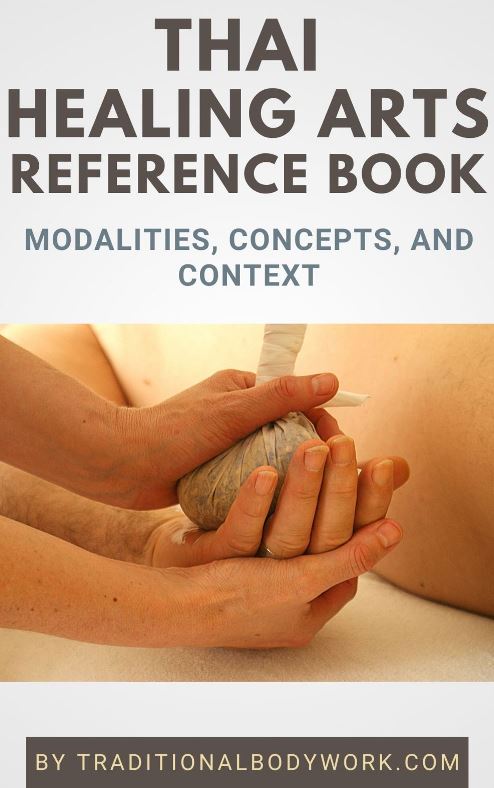 As it is the place that gathered, registered, and now protects and helps to disseminate so much Thai traditional knowledge, it remains until today the center of education of Traditional Thai Medicine and Thai Massage.
Hence, it's no surprise that the first school of Thai Medicine and Thai Massage approved by the Thai Ministry of Education was established there as early as 1955.
The school is still operational today, but nowadays mainly operating in a building outside the temple grounds (for foreigners, at least), the Wat Pho Thai Traditional Medical and Massage School is highly renowned worldwide.
Inside the temple complex you can still get a Thai massage treatment (as many tourists do), as well as participate in a free daily Reusi Dat Ton class (a fact rather unknown by tourists).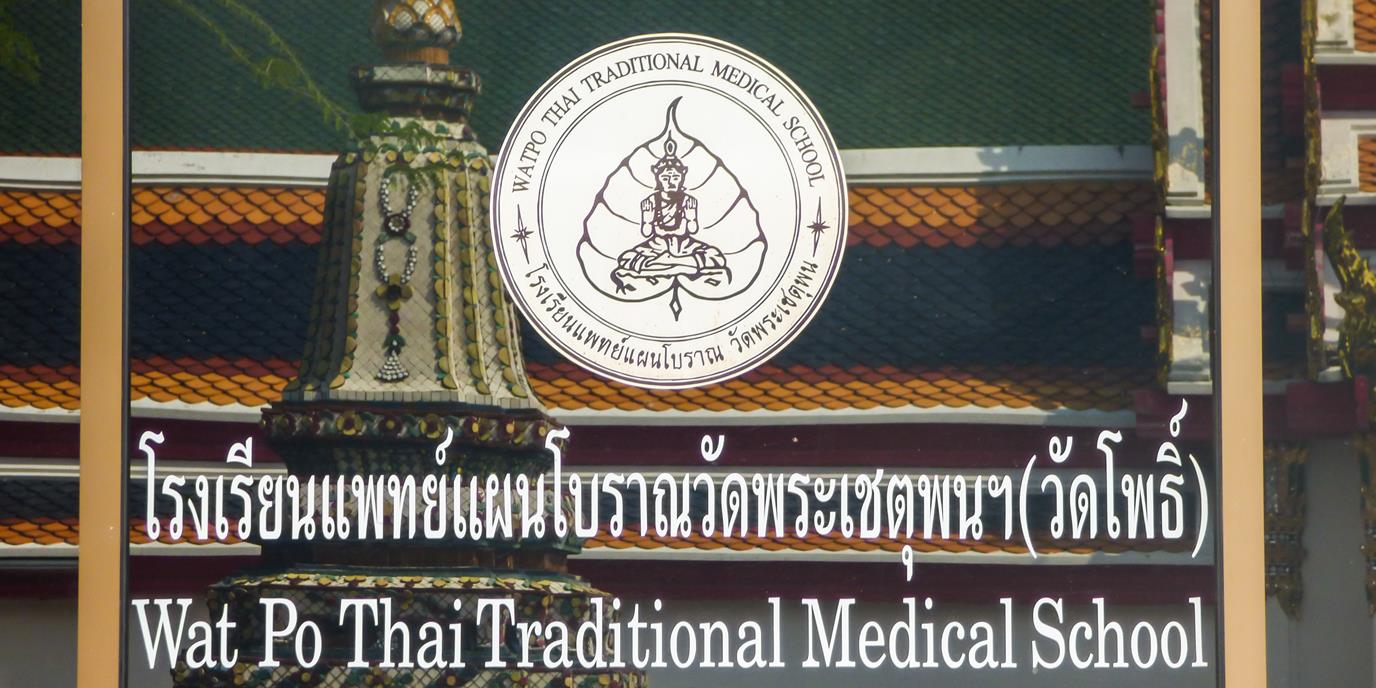 © Image from TraditionalBodywork.com
If it's the best place to learn Thai massage in Thailand, or even the best place to get a Thai massage treatment, remains to be a matter of private choice. But for all its historic importance, its impressive architecture and amazing amount of information and details about Thailand, Buddhism and Traditional Medicine, it is without a doubt worth a visit.
---