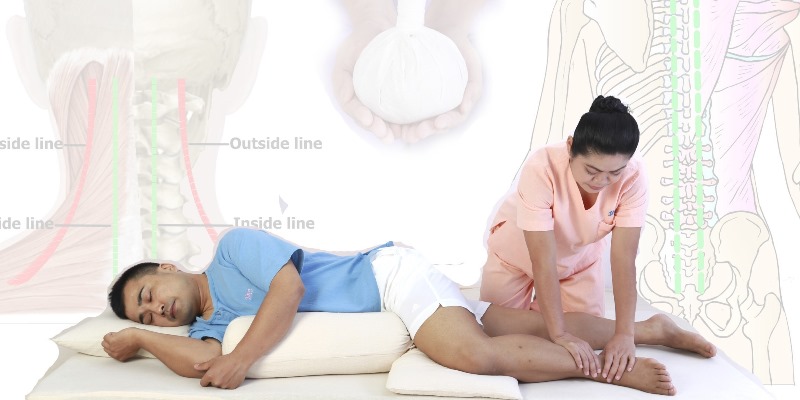 © Image from Thai Massage School of Chiang Mai
The Thai Massage School of Chiang Mai is perhaps better known as TMC, but it also carries the name Thai Massage School of Thailand. It's one of the most renowned Thai Massage training schools in Chiang Mai, and actually in the whole of Thailand.
The Thai Massage School of Chiang Mai was founded in 2001, and the Thai Massage School of Thailand was later founded in 2002. In fact, these are two separate schools, yet practically operating as one, located near each other. They are managed by Jan Chaithavuthi and Kanchanoo Muangsiri.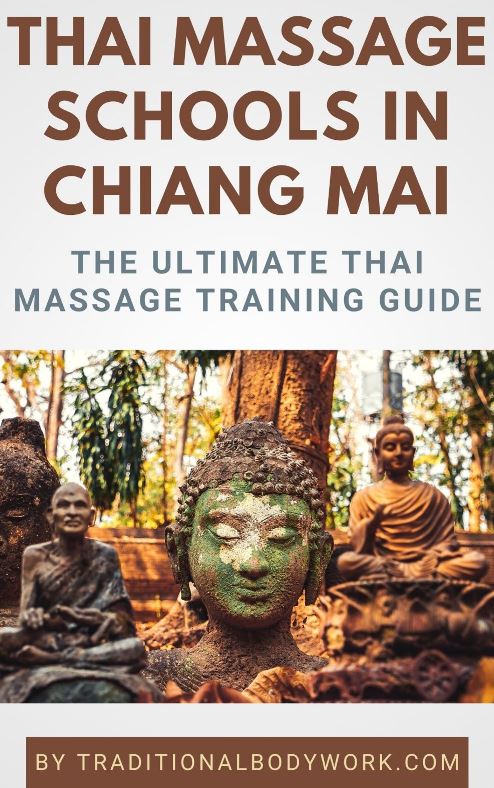 TMC is a large organization with many teachers, advisors, and other supporting staff drawing from all layers from Thai society, counting among its active contributors laymen, Thai medicine professionals and healers, members of Buddhist temples, and personnel from hospitals or governmental organizations.
TMC students come from all over the world and has had nearly 20,000 students in the years 2002-2018, from 13 years old to 81 years old, counting people with a broad variety of backgrounds.
The school offers a wide range of Thai Massage training courses as listed below. Classroom group sizes vary between 8 up to 16 students.
Basic Thai Massage (18 hours)
Foundation of Thai Massage Level 1 (30 hours),
Thai Massage Enhancement Level 2 (30 hours),
Therapeutic Thai Massage Level 3 (30 hours, includes Herbal Compress Massage and pack preparation),
Comprehensive Thai Massage 90 Hour (Level 1-2-3),
Thai Table Massage (12 hours),
Thai Foot Reflexology (12 hours),
Thai Chair Seated Massage (6 hours),
Thai Yoga (Reusi Dat Ton) as part of the Thai Massage programs.
One of the characteristics of the school is their affiliation program. TMC has a Government Certified Teachers (GCT) program that forms Thai Massage teachers (typically students from abroad) who affiliate with the TMC school and after graduation teach the TMC curriculum in their respective countries.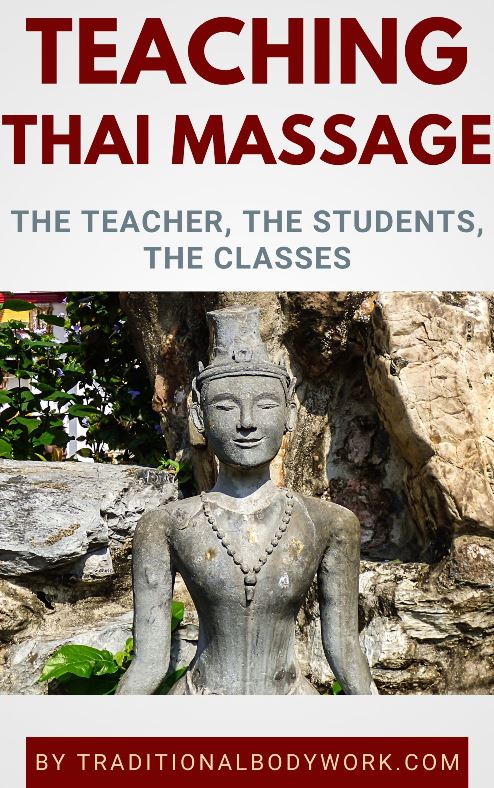 There are in fact two GCT programs: a 300 and a 600 hours curriculum. After that, there is the option to follow a post-graduation program. Depending on which program one takes one is allowed to teach more or less Thai Massage course modalities.
An other interesting fact of TMC is their participation in and donations for many local charity programs like for instance for education for disabled children and care for elderly people in Chiang Mai. At TMC, Thai Massage students also get the opportunity to learn about and participate with Thai culture and the Thai community. Moreover, TMC encourages students to give back to the community.
The TMC school is certified and/or accredited as an approved Education Provider or Approved Continuing Education Provider by a range of local and international bodies and associations like the Thai Ministry of Health, Thai Ministry of Education, Thai Ministry of Labor, American NCBTMB, American AMTA, the Florida Board of Massage, California Registered Nurses, The Georgia Board of Massage, the Canadian NHPC, and Massage & Myotherapy Australia. On the TMC website you can find out what courses are accredited by whom.
And last but not least, TMC maintains a separate website called Thai Massage Book Press where you can find and buy books on Thai Massage. The books are, by the way, the factual text books and manuals used for their Thai Massage courses.
---