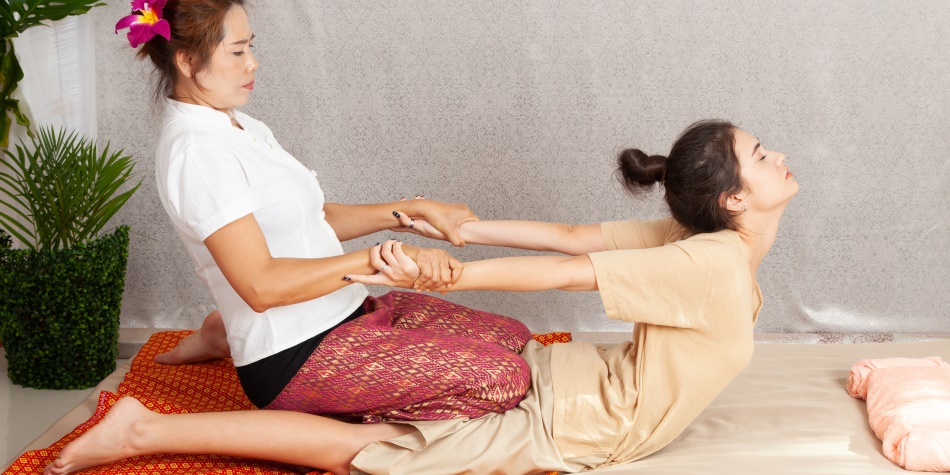 Being ranked in a shortlist of the Most Popular Thai Massage Schools of Thailand, surely doesn't necessarily mean being counted among the best Thai Massage schools of Thailand. First of all, "the best for you" is highly subjective and depends on many factors, and secondly — "being popular" has a lot of its own reasons too.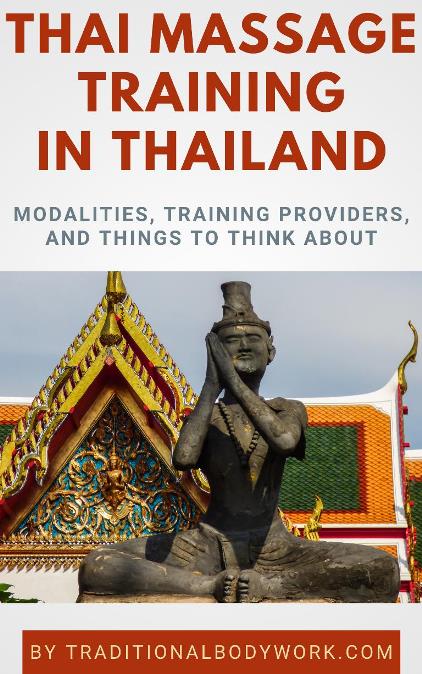 Frankly said — popularity nowadays can be bought. Ranking and presence on search engines or portals can be paid for, and reviews can be and are manipulated. Sharing and boosting on Social Media like on the Facebooks among us, can be and are equally manipulated and paid for. And certainly pure luck, coincidence, and even nepotism have their share likewise.
On the other hand, of course many popular school have legitimate reasons to be popular. They may have reputable teachers or special programs, offer excellent Thai Massage courses and interesting workshops, have (had) international influence, or some perhaps are just cheap while offering decent Thai Massage and bodywork education, and so on.
So, what is it worth then to be "popular" nowadays? Well, it implies a lot actually, because it means quantitative presence on the Internet and with that — more exposure. And exposure as a rule means more clients i.e. students. It means also that we here at TraditionalBodywork.com, by writing this article, contribute to the popularity-game and help the already "popular" schools to become even more popular.
But why the "Top 21?" Well, perhaps just because "Top 30" would probably take too much of the reader's time, and with a globally declining concentration time-span of mankind it would perhaps be too much to ask for.
Anyway, having said all that, let's take a look at the best known Thai Massage schools in Thailand. And of course, one should always take a list like this with a very big grain of salt!
1. Wat Po Traditional Thai Massage School
The Watpo Massage School in Bangkok is without any doubt the leading Thai Massage school when it comes to "being known." If this is also the best school around is an issue I've discussed in our article about Watpo.
2. The International Training Massage School (ITM Chiang Mai)
Perhaps ITM Chiang Mai comes second in popularity with having trained thousands of students over the last years. They offer almost any thinkable Thai Bodywork Healing course and a teacher training program.
3. The Thai Massage School of Chiang Mai (TMC)
The TMC School Chiang Mai might be ranked third. Like ITM a large and very well-known Traditional Thai Bodywork school in Thailand. They also offer a teacher affiliation program.
Today, they unfortunately don't offer training any longer in Thailand, but their affiliated teachers are still active around the world. Read more about this in our article about TMC.
4. The Sunshine Massage School
In fact, the Sunshine Massage School is a kind of newcomer (since 2004) located in Chiang Mai, with a mix of Western and Thai Teachers offering Thai Yoga Massage training and workshops following the Sunshine Network lineage of Asokananda (Harald Brust). A school that has been growing fast in the past 10 years. Smart marketing with a website in several languages.
5. Pichest Massage
Ajarn Pichest Boonthumme in Hang Dong (Chiang Mai area) is in fact a one-man school. Pichest basically teaches alone and teaching is done in a "sit at the master's feet" style. Technically not a school to take ready-made-set courses Level 1 to Level 100, and the like. Pichest is mentioned because he's perhaps the most influential and most renowned living Thai Massage instructor (for the West, that is).
Note: Sadly, Pichest Boonthumme past away on August 21th, 2023. Nevertheless, the teachings continue, for instance, by his son Aon.
6. Thai Massage School Shivagakomarpaj & Old Medicine Hospital
Of course, we can not skip the Old Medicine Hospital, the leading Thai Medicine and Thai Massage institute from the 60's up to end of the 90's of the last century.
Many Thai Massage schools in Chiang May that are well established today, were founded by former teachers from the Old Medicine Hospital. Among the most notable ex-teachers you find Pichest Boonthumme and John Settakorn (ITM).
7. Tao Garden Health Spa & Resort
Master Mantak Chia, a master in Chin Nei Tsang (and marketing) is the definite leader in the Thai Abdominal and Organ Massage community.
He kind of invented Chi Nei Tsang Massage all by himself, a mix of Thai and Chinese concepts and bodywork, and it conquered the world. Today, his enterprise is a conglomerate of various schools, institutes and endeavors, but the headquarters are still located in Chiang Mai.
8. Ong's Thai Massage School
Ong's Thai Massage School in Chiang Mai has been growing fast in past years. It's a medium-sized massage school with about ten teachers. Ong's school offers a range of Thai Bodywork training modalities and additionally some Western Spa modalities.
9. Loi Kroh Massage School & Yoga
Loi Kroh Massage is one of the established schools in Chiang Mai (since 1998), renowned for its Reusi Datton training, abdominal, and genital massage training programs. In the past, the school was known for private Thai Massage training opportunities, but I cannot figure out if this today is still the case.
10. Bangkok Spa Academy (BSA)
The BSA Academy offers a full range of Thai Massage, Thai Herbal, and Thai Oil Massage training programs, strongly focused on the Spa industry.
11. Yoga Massage School Thailand
The Yoga Massage School Thailand Metta from Master Kraijakkri Rungrojsakulporn​ aka Kong is a small school, yet highly specialized in Foot Massage & Reflexology, Thai Massage courses and Ruesi Dat Ton (Thai Yoga).
12. TTC Spa School
The TTC Spa School has branches in Bangkok, Chiang Mai and Koh Chang. Offers quite a variety of Thai Course modalities and some Western Spa modalities.
13. Baan Hom Samunphrai
Baan Hom Samunphrai is an established school located a bit outside of Chiang Mai city with on-site accommodation possibilities. The school offers, for instance, Thai Abdominal Massage (Chi Nei Tsang), Thai Foot Massage & Reflexology, Thai Herbal Compress Massage, Thai Massage (Nuad Thai), and is specialized in Thai Womb Lifting, Moh Tum Yae, and herbal therapies.
14. Chiang Mai Spa Academy (CMSA)
CMS Academy is a large Spa focused school offering about any imaginable Thai healing, massage, bodywork and Spa modality, including Western style Spa training.
15. Sabai De Ka Massage School
Sabai De Ka is a well-known Thai Massage school located in Chiang Mai, near the Tha Phae Gate (on the eastern side of the Old City).
They offer a great variety of Thai Massage courses, but basically focusing on short term training of one, two, or a couple of days.
16. Omsala
Omsala Education and Therapy is operated by Ohm Rinraya, a former Sunshine Massage School teacher. She specializes in Thai Abdominal Chi Massage courses (Chi Nei Tsang) and Thai Genital Massage training also known as Karsei Nei Tsang.
17. Sinchai Massage School & Therapy
Ajarn Sinchai Sukparset is a blind Thai Massage practitioner and teacher specialized in Therapeutic Massage. With an incredible fifty years of experience an icon in the Thai Massage community of Chiang Mai.
18. The Fine Art of Thai Massage School
The founder and main teacher of The Fine Art Massage School is Terdchai Chumphoopong aka Mac. As a former trainer at the Old Medicine hospital and ITM, he opened his school in 1999, located a bit outside Chiang Mai. The school offers on-site accommodation, and also has Thai Massage teacher training programs available.
19. Wandee Ancient Thai Massage
Wandee shouldn't be missed. An old-timer on stage, big smile Thai Mother figure offering a range of Thai Massage training courses. As a former Traditional Thai Massage teacher at the Old Medicine hospital, she opened her own school in the year 2000. She has more than thirty years of experience.
20. Jack Chaiya Thai Massage School
Jack Chaiya is the son of the late Lek Chaiya aka "Mama Lek" from Chiang Mai. She was a reputable healer, herbalist, and Thai Healing teacher. Her style is widely known as "Nerve Touch" or Jap Sen Massage. Jack Chaiya continues teaching in her spirit.
21. Sirichan Massage School
The Sirichan Medical Massage School is operated by teacher Sirichan Nooy, a doctor and therapist in traditional Thai Massage. She also runs a clinic of Thai Traditional Massage and Thai Medicine.
---