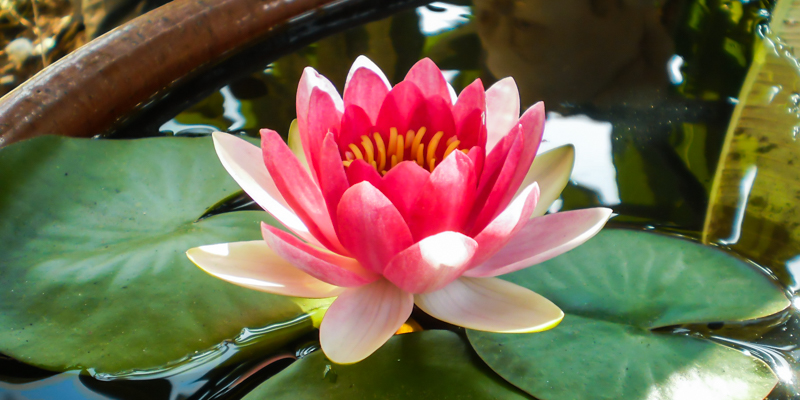 In Thailand, the Wai Khru ceremony is a Thai ritual in which students pay respects to their teachers to express their gratitude. Wai Khru has been (and still is) an important rite in Thai Massage, the Thai Healing Arts, the Traditional Martial and Performing arts, and other Thai traditional arts.
Students and performers will usually engage in a Wai Khru ritual at their initiation, as well as before performances or sessions to pay respect and homage to both their teachers and the deities who protect and support their arts.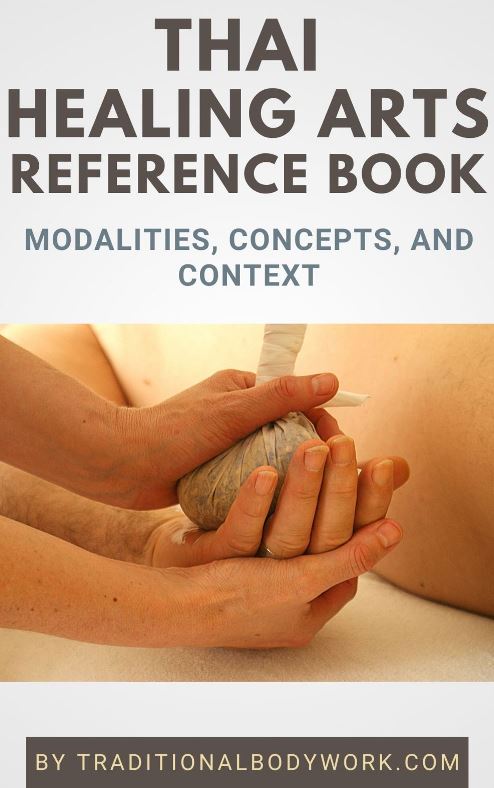 In the Traditional Thai Healing Arts (aka Thai Traditional Medicine), the keeper, protector, and supreme patron saint is Jīvaka Komārabhacca, the Father of Medicine (popularly called Dr. Shivago), who was a contemporary and friend of the Buddha, and the Buddha's personal physician.
Commonly, Thai Healing Arts teachers and practitioners not only pay respect to their current teachers, but also to all their former teachers, alive, or departed, at the same time asking or praying for guidance and help in their work.
In this article, I pay our respects to some of the great Thai Massage teachers of the last decades, unfortunately not longer with us, who have been of significant importance to (sharing) Traditional Thai Massage and other Thai Healing Arts with newer generations.
Mama Nit
Mrs. Nit Chaimongkol (1932 – 2015), better known as Mama Nit, was born in Sukhotai. At a young age she was interested in healing massage and learned much by herself, including the basics from her grandfather, a traditional Chinese Medicine doctor. Her mother was a traditional Thai Midwife.
Later, Mama Nit got her formal training in Thai Massage in Bangkok at the Wat Chettuwan Temple, at Wat Po, and at the Northern Region Herbal Institute.
After her husband died, and already in her early 40's, she started to give massage professionally and later also teachings. She was renowned for her tough Jap Sen Style Thai Massage, her knowledge of Karsai Nei Tsang, Thai Sen Energy Lines, and herbal applications.
In addition, she put strong emphasis on working with a good body position, focusing on correct ergonomics for the Thai Massage practitioner to avoid injuries and strain, thus being able to prolong massage work for longer periods of time.
Mama Lek Chaiya
The late Mama Lek Chaiya aka "Mama Lek" from Chiang Mai was a reputable healer, herbalist, and teacher. Her Thai Massage style is widely known as Nerve Touch or Jap Sen, and increasingly seen in contemporary Thai Massage teaching curricula. Today, her son Jack Chaiya continues teaching in her spirit.
The Jap Sen or Nerve Touch Massage style is a Thai Massage variety defined by "grasping or plucking the Sen Lines." With Jap Sen, the muscles, tendons, and nerves are grabbed and "rolled over," which can be done gently or more firm, while during a session deep pressure and acupressure is applied by using the knees, elbows, feet, heels and thumbs.
Ajahn Sintorn Chaichakan
Ajahn Sintorn Chaichakan founded a Thai Massage school and clinic in Chiang Mai in 1962, which later became known as the now famous Thai Massage School Shivagakomarpaj & Old Medicine Hospital. Ajahn Sintorn passed away in 2005.
Ajahn Sintorn first studied Traditional Thai Medicine at the Wat Pho temple in Bangkok in the late 1950s. After his studies he stayed on as a teacher at the Wat Pho Medical School for four more years. He was a key figure in starting the Thai Massage program from Wat Pho.
Returning to Chiang Mai in 1962, he adapted his practice of massage and herbal medicine to include aspects of northern Thai culture. He also focused on local herbal knowledge, integrating treatments that were not part of the Wat Pho tradition.
Ajahn Pisit Benjamongkonwaree
Master Pisit Benjamongkonwaree was a well-known massage therapist and teacher in Thai Massage. He advised the Thai government on Thai Massage and was the Technical Director of the Thai Massage Revival Project in the period 1985 to 1987.
Ajahn Pisit passed away in 2012. He had been teaching the blind in Bangkok, Thailand, for many years as from 1978. Still alive, his training center was perhaps the most famous one after the Wat Po Medical Massage School.
Ajahn Chaiyuth Priyasith
Master Chaiyuth Priyasith is widely recognized as an important Thai Traditional Massage teacher of the 20th century. His spirit, style, and knowledge influenced quite a number of contemporary Thai Massage teachers.
Chaiyuth was born in 1943 and he passed away in 2004 in Chiang Mai. Chaiyuth's style and understanding were undeniably focused on spiritual and energy work, very fluid, and full of movement.
He was one of the teachers of Asokananda (Harald Brust), the German Thai Massage teacher and researcher who created the now renowned Sunshine Network.
Chaiyuth's heritage and influence we find in the many tributes made by contemporary Thai Massage practitioners and teachers, but also for instance very explicitly in the so-called Dynamic Thai Massage movement.
Ajarn Pichest Boonthumme
Ajarn Pichest Boonthumme (1958 – 2023), officially Pichet Aon Phawat Boonthumme, was one of the greatest Thai Massage teachers, a legend while still alive, and many Western Thai Massage teachers and therapists have been influenced by his teachings and style — one way or the other.
You can learn more about Ajarn Pichest in our articles Pichest Boonthumme – Legendary Thai Massage Master from Thailand and Master Pichest | Thai Massage Wisdom Quotes.
Ajahn Phrakru Uppakarn Phatanakit
Ajahn Phrakru Uppakarn Phatanakit was the late abbot of Wat Nong Yanang in the Uthai Thani province. He passed away in 2013.
He was a renowned monk proficient in Traditional Thai Medicine and Thai Massage. His temple has been a place to help and heal people from around Thailand and abroad for post-hospital care from stroke or paralysis and other illnesses.
He was an important advisor during the Thai Massage Revival Project in 1985-1987. He was also the advisor of the Health & Development Foundation to further improve knowledge in Thai Massage and Thai Traditional Medicine and the advisor for several universities in developing curricula for Traditional Thai medicine studies throughout the country.
Ajahn Luampo Somboon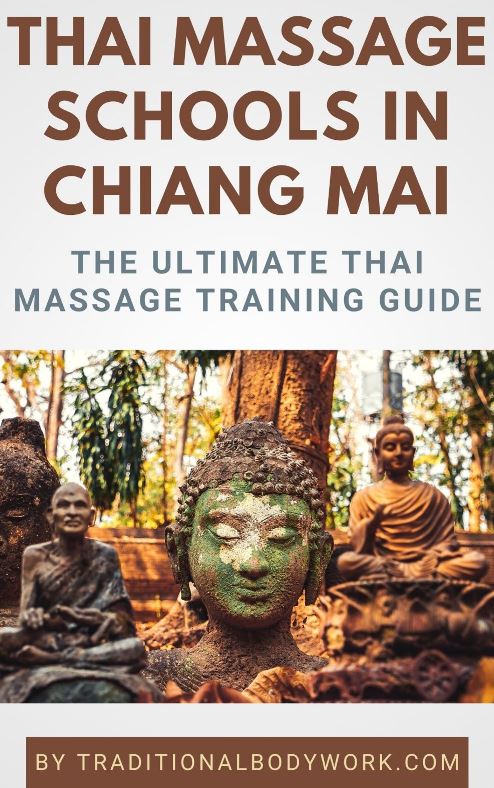 Ajahn Luampo Somboon (1949 – 2013) devoted his life to Traditional Thai Medicine since the age of 15 and began his monastic life at the age of 37 years. He became a so-called "wandering monk" and roamed the forests of Thailand to meditate and he survived on what the forest had to offer.
In those years, his interest in medicinal plants grew steadily. He kept on traveling throughout his life, learning with different therapists and healers across Thailand and created his own working technique, visiting many temples helping out needy monks.
Gradually, Luampo became one of the most important monk therapists in Thailand. Luampo combined Thai Traditional Massage with techniques from the healers of the Northern Hill Tribes, adding his own creations developed through deep meditation and experiences.
Ajahn Luampo used hands, his feet, and a wooden stick specifically designed by him, to treat specific points on the body. Using this combination of techniques allowed him to work for hours with many patients without exhausting himself physically while achieving great healing results.
---