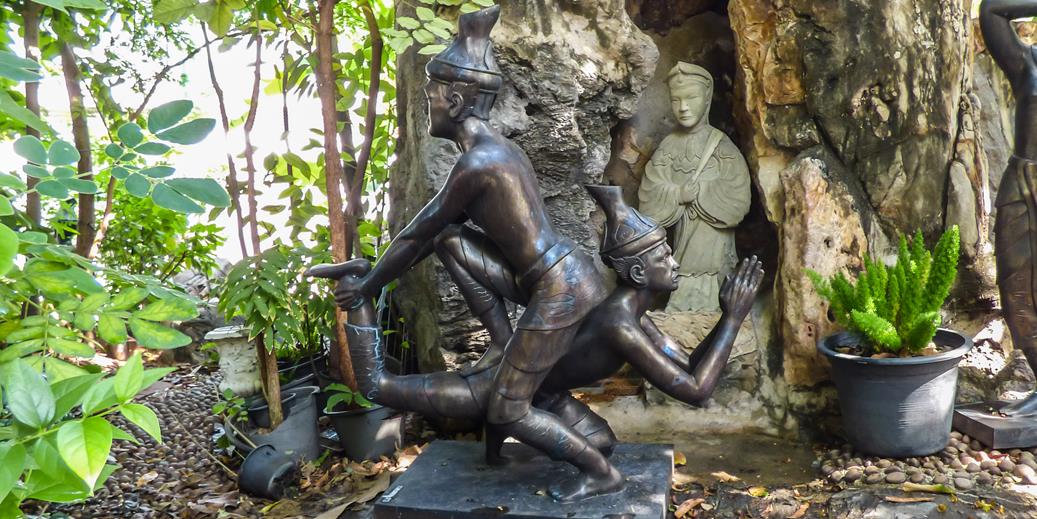 The famous Thai Massage Revival Project of Thailand was run by a special Task Force established in 1985 by the Thai Government.
Its goals were the revival, popularization, and standardization of Thai Traditional Massage as a valued and accepted professional alternative and complementary therapy for the broader public.
Background
The Task Force consisted of twelve resource organizations from various fields – Alternative Medicine, Public Health, various Thai Massage associations, Thai Traditional Medicine organizations, health offices, medical doctor foundations, and temples that were famous for therapeutic massage.

eBook | by TraditionalBodywork.com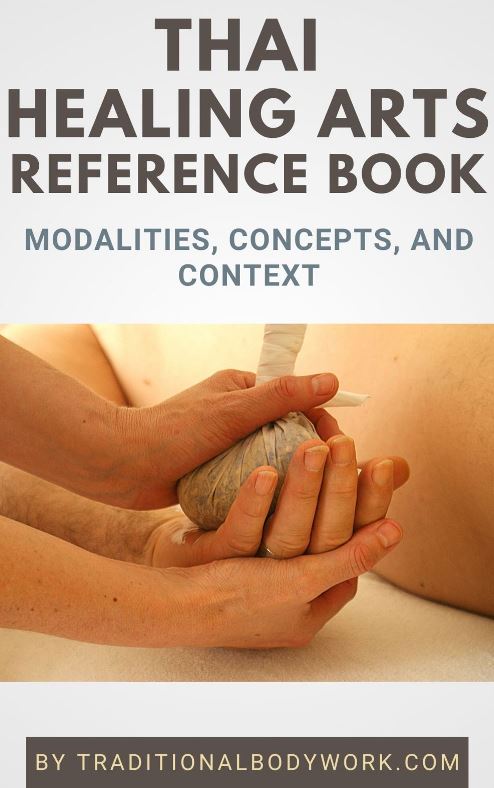 The project was officially implemented on November 15, 1985 and ran until/including 1987. The chairman of the Task Force was Professor Prawase Wasi. In the historical inaugural meeting at the Public Relations Department in Bangkok, it was also for the first time that Thailand's twelve most respected Thai Massage practitioners and teachers met and discussed the future of Thai Massage.
An important motive for the constitution of the Thai Massage Revival Project was the growing awareness in the West (in the 60s and 70s) that modern medicine had its limitations and that there was a serious drawback in using modern medicine and pharmaceuticals. Subsequently, the interest of the West and research in/for alternative, natural, and safe traditional practices and medicines increased substantially.
Another strong drive for the revival project was the reputation and image of Thai Massage, which was seriously damaged during and after the Vietnam War in the 1960s, when Thai Massage became almost synonymous with sex work. The Thai government found it increasingly imperative to restore the Thai ancient healing art back to its former dignity and praiseworthiness.
In the 1990's it became evident that the Thai Massage Revival project had bore its fruits: Thai Massage as a traditional, respected, and very complete bodywork modality was back in the forefront in Thailand and it began attracting wide international attention, not only as a therapeutic practice, but increasingly also as a Spa and Wellness treatment service.
Activities
Practical activities of the project consisted of informing communities, Thai and foreign people about the history and benefits of Thai Massage, and creating training programs and curricula, codes of practice, and licensing schemes to educate massage therapists to safely practice Thai Massage and Thai Traditional Medicine.

eBook | by TraditionalBodywork.com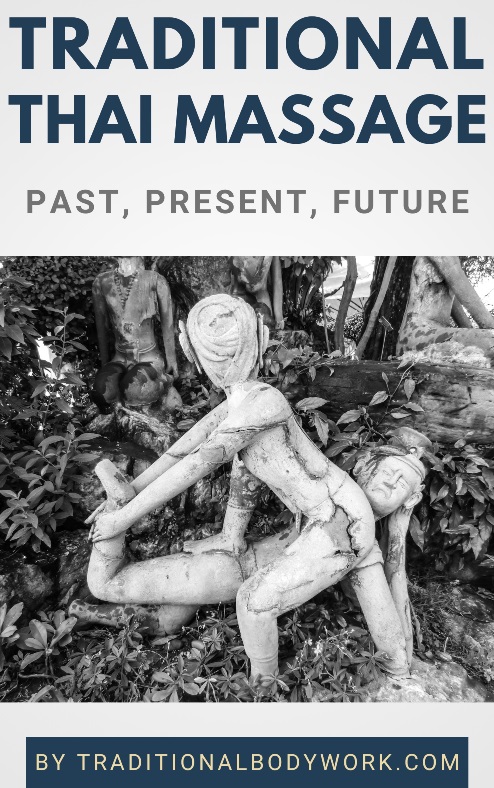 One of the results of the project was the standardization of a Foundation of Thai Massage curriculum and reaching a common consensus about the trajectories and functions of the Ten Sen Energy Lines (Sen Sib), the latter being one of the most important fundamental concepts of Thai Massage. The official curriculum, thoroughly tested, evaluated, and revised in Thai communities and community hospitals, was finally implemented as a blend of so-called Royal Thai Massage and Folk Thai Massage.
We need to understand that one of the historical struggles between Royal Thai Massage and Folk Thai Massage was that Folk Thai Massage was by some considered impolite when applied for people in higher authorities or status. And as we know, politeness is a very important value in Thai society.
Yet, Folk Massage could not be set aside: the benefits of its extremely rich set of techniques, including many sorts of stretches were to obvious. It must be said that apart from considering Folk Massage impolite, some found many of the stretches rather unsafe. Royal Thai Massage reflected better the Thai idea of a polite, safe, and therapeutic massage. In Royal Massage stretches are very much limited and the main focus is on using the thumbs to press on therapeutic acupressure points.
Finally, during the course of the project, a compromise was made, changing significantly the view on Thai Folk Massage by showing that it can be as polite, safe, and effective as Royal Thai Massage when positions are carefully selected and only certain techniques are used.
Advisors and Teachers in the Thai Massage Revival Project
Advisors
Phrakhru Uppakarn Phatanakit (Deceased)
Assistant Professor Sumlee Jaidee
Ajarn Pisit Benjamonkkolwaree (Deceased)
Teachers
Ajarn Tuan Ruangyoo
Ajarn Boontum Kitniyom
Ajarn Ubol Huadhongtong (Deceased)
Ajarn Somboon Tosomboon (Deceased)
Ajarn Sompod Sririwat (Deceased)
Ajarn Pratin Subboonmee
Ajarn Tawin Apainikom
Ajarn Lau Janieam
Ajarn Suthee Lerdpanprom (Deceased)
Ajarn Jumlong Prommin
Ajarn Somkiat Kongwittaya
Ajarn Kanit Kamapanmanas
Organizations in the Thai Massage Revival Project
Health and Development Foundation
Medical Problem Study Group
Folk Medicine Doctor Foundation
Coordination Committee of Non Government Organizations for Basic Health Care
Thai Traditional Medicine Association Thailand, Wat Parinayok
Traditional Thai Pharmacy and Ayurvedic Medicine Thailand, Wat Samphraya
Thai Traditional Medicine Association, Wat Mahathart
Thai Massage Profession Conservation Association, Wat Arwutwikasitaram
Wat Nong Yanang
Thai Massage Development Study Group
Office of Basic Health Care Committee, Ministry of Public Health
Health Care Office, Bangkok Metropolitan Municipality
---

---
---
Related Articles
---