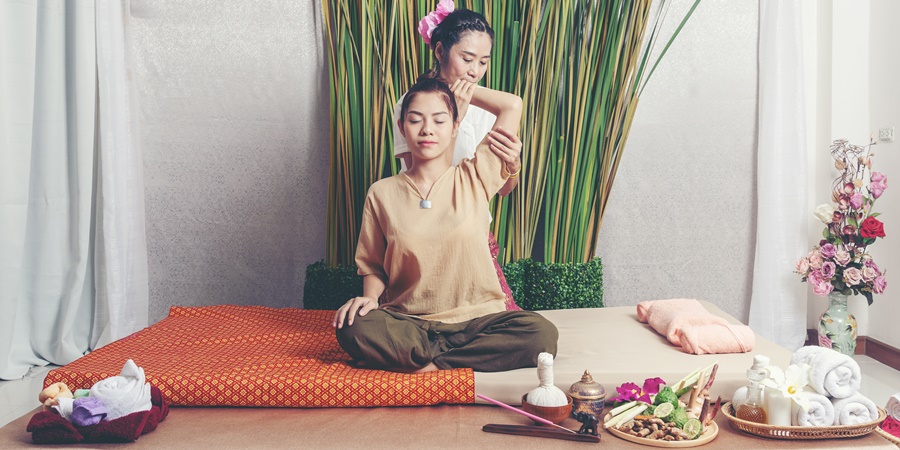 For those who only want to get a taste of what it means to give a Thai Massage, it doesn't matter much which Thai Massage school or teacher in Thailand one chooses. But for those who seriously want to study Thai Massage in order to treat friends and family at home or maybe even to become a professional Thai Massage practitioner, things are quite different.
There's perhaps nothing more annoying than making a false start just because of too little preparation and subsequent issues that could have been avoided easily. That's why we've made a shortlist of 10 points with tips, advice and reminders to help you choose the best Thai Massage school in Thailand for you.
1. Course Price
When it comes to Thai Massage course prices, there are a lot of differences in Thailand. Some schools are simply super cheap, others rather expensive. You can have it the way you want. Mind that a cheap course doesn't necessarily mean it's a course of low quality, not at all. And certainly it doesn't mean either that an expensive Thai Massage course is of high quality automatically.
In fact, some of the cheapest Thai Massage courses are being offered by the most renowned training schools. Make correct calculations: a course or workshop with a price of 5,000 BAHT and a duration of 5 days (6 hours study per day) is more expensive than a course of 8,000 BAHT with a 10 days (6 hours study per day) duration.
2. School or Teacher Reputation
Check on the reputation of a school or teacher. Read the school's website thoroughly and don't take for face value all information supplied. Not seldom things might be a bit beautified! Try to find (objective) school reviews on the Internet, for instance articles written by former students.
Then, on social media, for instance on Facebook, you can find quite a number of Thai Massage interest groups. Become a member and don't hesitate to ask questions.
3. School, Teacher, or Course Accreditation
If you'd like to practice Thai Massage professionally in your own country, you might prefer to study with a school in Thailand that offers internationally accredited Thai bodywork courses.
Mind that there are only a few training institutes in Thailand that are acknowledged and certified by foreign massage and bodywork associations, but there are some options for students working in the USA, Canada or Australia to gather so-called Continuing Education Units.
You can read more about this topic in our article Internationally Accredited Thai Massage Courses in Thailand.
4. Learning Environment
Try to find out the specifics of the learning environment! Is the school located in a busy street or is it located quietly somewhere in a dead-end alley or on the countryside? Do you want lots of green and nature around you or do you not mind at all?
Do the classrooms have enough space, light and air or are things rather cramped and gloomy? Is the place clean? Are there facilities like WiFi, showers, changing rooms, and is there a leisure, study or reading area?
In short: what do you prefer, like, expect, or specifically don't like or want when it comes to your ideal study environment?
5. Language
Often, this is a thing we find out to be a real nuisance after we've already enrolled and are taking the actual classes. Suddenly we realize that our Thai Massage teacher doesn't or almost doesn't speak any understandable English, or French, Japanese or Chinese, or whatever language we thought we could communicate in.
The language-issue is quite hard to tackle, because the Thai are notorious in claiming (on their websites) that they speak English (or another foreign language) well. You could try to check on their foreign language level by writing them an e-mail or sending them a message through their social media channels and study their written response. Better yet to call them, if possible.
Now sure, learning Thai Massage is a lot about looking, feeling and doing, but still at times it's necessary to get things explained (in words) decently, or to get a clear answer on your questions or doubts. So, if you are the type of learner that needs lots of verbal explanations, make sure to check well on the language-thing.
6. Location
Mind that you need to sleep, eat and drink before and after classes. Check on available accommodation (and accommodation prices) near the school, travel times to the school, options to have breakfast, lunch and dinner, leisure activities after classes, and so on.
Some schools offer on-site accommodation. If you're prone to choose to stay on-site (or have no other options because of the location of the school), check if the school can accommodate your food preferences and perhaps your special needs.
And perhaps you are the type that prefers hiking and mountains, which would make studying Thai Massage in Chiang Mai a good option. But then again, you might be the city-hopper and shopper, which then would make training in Bangkok the better choice. Or… you might want to do some diving, snorkeling and sunbathing. The latter would make one of southern islands of Thailand the obvious place to be.
7. Teaching Style and Materials
The teaching style concerns the student group size, options to perhaps study privately one-on-one, the lineage of the teacher or school, teaching methods, and of course the character and personality of the teachers.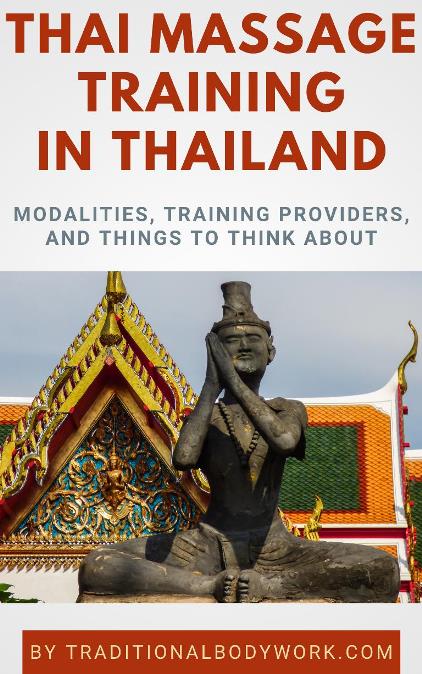 With larger Thai Massage schools it's sometimes not possible to pick your teachers, but with many schools you certainly can. I advice to check on the internet, like for instance on YouTube, if you can find some videos about the school or teacher(s), demo Thai Massage sessions, and the like. This can give you an important first impression of ambiance, style and lineage aspects of the school.
Best would be to visit the school in Thailand before you enroll and ask if you can watch part of a class and get a school tour. Most of the time this is not a problem at all and the school will be more than happy to show you around.
Be aware that some schools follow a very strict Thai Massage study curriculum with almost no room for extra's or even in-depth questions, other schools have a more open style of teaching with plenty of room for experimenting, practice and feedback.
If you can get a hold beforehand on (parts of) the study books or readers, this will give you another valuable impression of the way a particular school or teacher shares their Thai Massage knowledge. Most of the time you can find out rather easily what materials (books, DVD's, etc) are used for the theoretical aspects of the course. If it's not mentioned on their websites, you can of course always write them and ask.
8. Practice opportunities
There's perhaps nothing more important for a Thai Massage student than to practice a lot before actually starting to give professional Thai Massage sessions.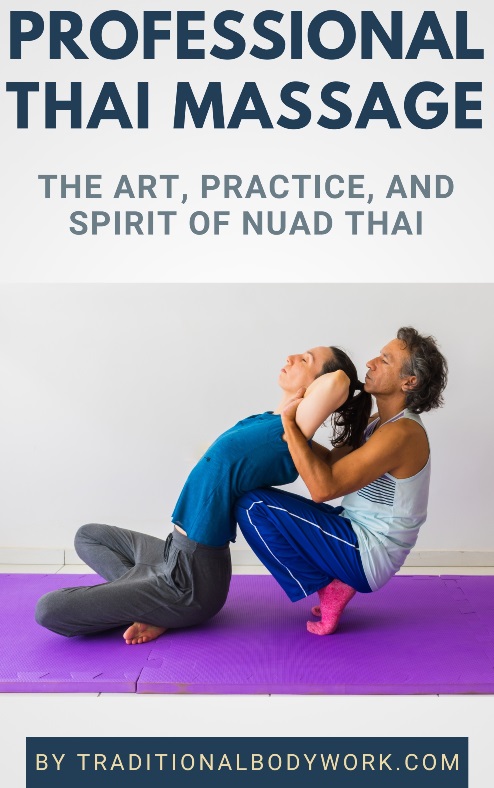 Some training centers do offer plenty practice opportunities. In fact, there are quite some schools that offer their students the possibility to practice (daily) an hour or more after class hours with other students. This is for free (included in the course price) most of the time. Sometimes a teacher attends, sometimes the students are left alone.
Other schools offer structured practice programs or come-back days. These options often need to be payed. Another interesting practice program sometimes offered is the so-called "Applied Fieldwork Course." With those (mostly with a duration of a week or so) you go into the community, to hospitals, houses for elderly people, and so on, to practice and give sessions under supervision of a teacher from your school.
9. Course Offerings Variety and Program Depth
Check on the variety of courses and workshops offered by the school. Are there options to study further? Or options for specialization? And if you are interested to becoming an instructor yourself, you might want to check if the school offers a Teacher Training Program.
Don't get fooled by tons of course and workshop modalities offered, or 500 techniques taught in 5 days. It's most of the time better to have a school with a few courses, and fewer techniques per course offered, but of depth and thoroughness, than to have a school with 10 "Levels" of Thai Massage training where each level has a duration of 3 days. Remember that with Thai Massage, Less often means More !
10. Season
The season of going to study in Thailand might, at first thought, not seem to be important when choosing a school, but it can certainly be helpful to have a better (learning) experience.
For instance, going to Thailand in the tourist low season (April to November) means you will pay less for travels, accommodation and food (and sometimes better deals for training courses). It also means there will be less students in Thailand, that is, most of the time smaller study group sizes, which gives you better opportunities to work closer with a teacher, practice more, and ask more questions.
On the other hand, going off-season, can mean that some Thai Massage teachers are not available (are touring abroad or are on holidays), or that some specialized Thai bodywork programs are not offered. Check agendas and schedules to find out more about this.
---