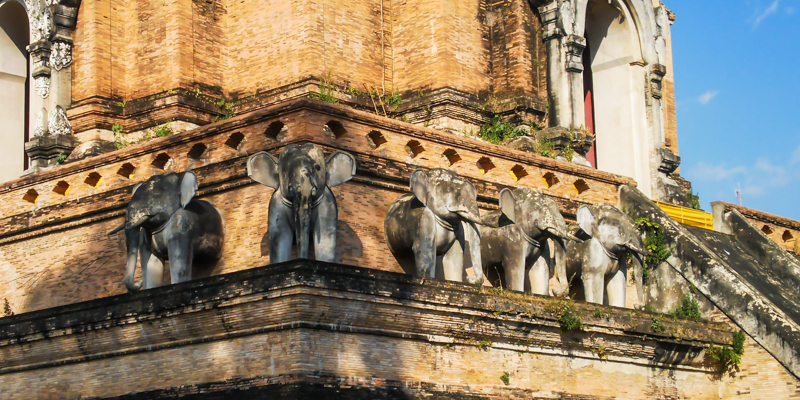 © Image from TraditionalBodywork.com
Most certainly there's no other spot in the world that boasts so many Thai Massage schools, teachers, parlors, salons, and spas accumulated in just one place.
Chiang Mai, lovelingy called the Rose of the North, is the absolute Mecca of Thai Massage. Yet, certainly not only of Thai Massage. All sorts of other bodywork, traditional and alternative healing modalities, such as Chi Nei Tsang, Reiki, Yoga, Muay Thai, Vipassana Meditation, and the like, have many practitioners, teachers and schools in Chiang Mai or in the surrounding area.
The city and region is one of these vibrant hot-spots of learning, alternative medicine and traditional healing, organic farms and permaculture, a place like, for instance, Bali in Indonesia and Auroville and Rishikesh in India. It's no wonder that Chiang Mai is flocked by a growing number of students and tourists from all over the world.
A city celebrated for its overdose of more than 300 Buddhist temples, to be found almost literally every next 100 meters walking around town. A place at the heart of the hill tribes region, a multi-culti mix of people and products from Laos, Myanmar, China, Tibet, and Nepal. A beautiful mountainous region, a Mecca also for those who like nature, wildlife, and trekking.
On top of all that, a laid-back atmosphere, a lot calmer than Bangkok, delicious food, and a soft climate embracing you from October to January, ideal for receiving, doing, and learning Thai Massage.

Our eBook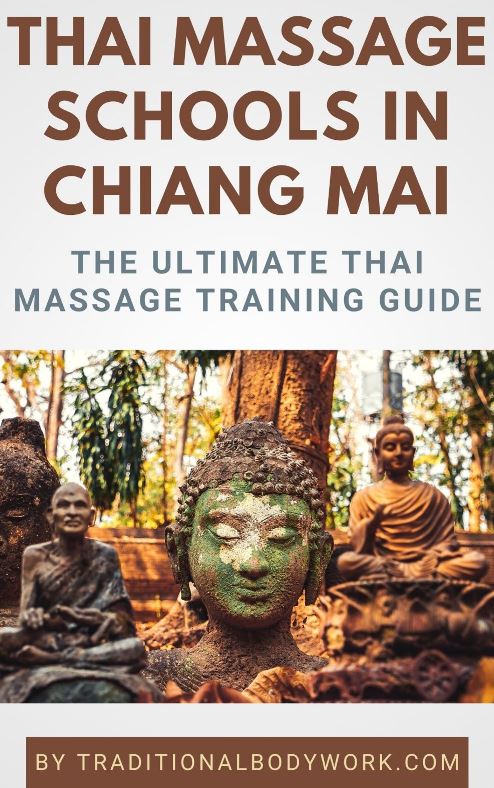 Chiang Mai is home to many famous Thai Massage schools like for instance the Old Medicine Hospital, the International Training Massage School (ITM), the Thai Massage School of Chiang Mai (TMC), the Sunshine Massage School, Loi Kroh Traditional Thai Massage & Yoga, Omsala, Ong's Thai Massage school, and many, many more.
Apart from the wealth of schools you can find numerous prominent Thai Massage instructors as for example Ajarn Sinchai, Pichest Boonthumme, Jack Chaiya, Chongkol Setthakorn, Mr. Nat, Ms. Dot Po, Ms. Srida Shiomi, Ms. Ohm, Ms. Khun Ni, Ms. Pi Jem, and many more, to really name just a few.
For those who want to study Thai Massage in Thailand there's perhaps no better place to start or… to continue. The diversity of schools, the choice of courses and workshops, the atmosphere, well, it lives and breaths Thai Massage, it radiates learning, exchange, sharing.
Here at TraditionalBodywork.com we offer the largest directory of Thai Healing Arts training providers across the globe, including the largest collection of Thai Massage schools and teachers in Thailand. Just check out some of the posts listed below for some listings of Thai Yoga Massage schools in Chiang Mai.
---

---
---
Related Articles