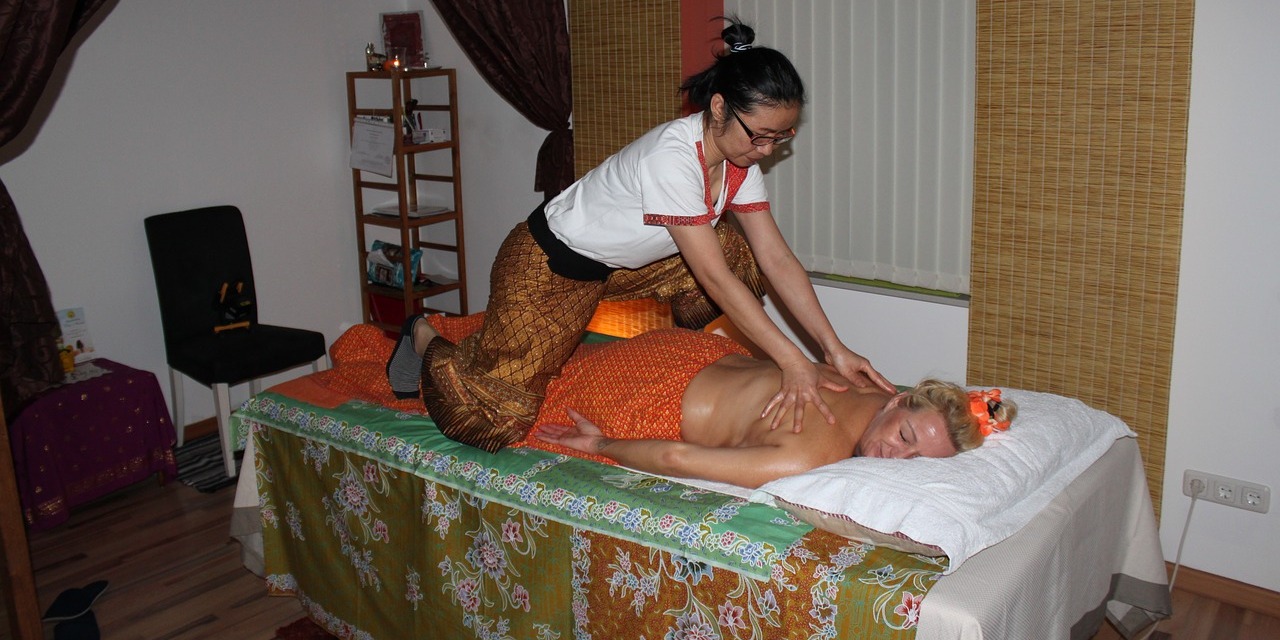 In the West, Thai Table Massage has become quite popular. In a way it makes perfectly sense, because in Western countries massage traditionally is done on the massage table. Applying Thai Massage techniques during classical Western table massage sessions was only the next logical step.
In Thailand however, only a handful of Thai Massage schools offer Table Thai Massage courses and classes. It seems that Thai teachers keep to the tradition by preferably doing Thai Massage on a mat, on the floor.
Nevertheless, there are a few schools in Thailand offering Table Thai training. In this post we list the Thai Massage schools in Chiang Mai that provide Thai Table massage training courses.
For other Thai Massage trainers in Chiang Mai, you may visit our Thailand Training page or use our Filter Engine.
ITM is a private vocational Thai Massage school located in Chiang Mai. The school is a family run business and was founded in 1992 by Chongkol Setthakorn. ITM is one of the best known Thai Massage sch
[Read More...]
Jindamanee (Natural Aholic) is basically a Thai products online shop, but offers Thai bodywork training courses also.
[Read More...]
Lar's Traditional Thai Massage offers Thai Massage treatment services and Private trainings.
[Read More...]
Loi Kroh Massage, founded in 1999, is one of the established Thai Massage schools in Chiang Mai. Apart from their in-depth Thai Massage training programs, the school is renowned for their Thai Yoga Re
[Read More...]
Ong's massage school in Chiang Mai offers a broad diversity of courses with a duration generally from 1 up to 5 days. Training modalities range from Thai Massage, Herbal Compress Massage, Reusi
[Read More...]
© Sabai De Ka Massage School The Sabai De Ka Massage School was founded in 2004 by "Kloy" Thanyanet Pothamoon. Initially, Sabai offered only massage and spa treatments, but later added T
[Read More...]
The Thai Massage School of Chiang Mai, also known as TMC Chiang Mai or the Thai Massage School of Thailand, was founded in 2001. The Thai Massage School of Thailand was founded one year later in 2002.
[Read More...]
The School of Massage for Health in Chiang Mai provides a vast array of Thai Massage courses and other Thai bodywork programs. Also offers teacher training programs.
[Read More...]
---
---
Related Topics