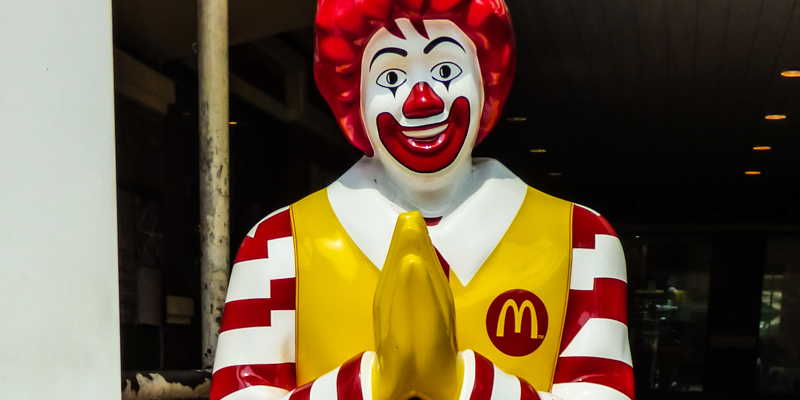 © Image from TraditionalBodywork.com
For fast paced travelers in Thailand who'd like to enroll for a short, rapid, super brief taster of Thai Massage, we've gathered some Thai Massage schools and training centers that ventured into "fast food" offerings.
Of course, if you want a genuine introduction to Traditional Thai Massage, these courses are not exactly the way to go. If you have more time to spend and are seriously interested in learning Thai Massage, we advise you to first read our article The Best Thai Massage Beginner Courses in Chiang Mai.
But okay, let's take a look at some Thai Massage schools and teachers in Chiang Mai that offer short-duration Traditional Thai Massage courses and workshops.
Art of Massage
Art of Massage has training offerings that start as from a 4 hours (half day) duration. The first workshop is called Practical Course 1 (4hours) and covers the back, shoulders, neck, head and face.
The Practical Course 2, also a 4 hours workshop, covers Foot and Legs Massage.
And finally, the Full Body Thai Massage Course, which can be done in 2 days (condensed) or 3 days (extended). All trainings have a maximum of 2 students.
Namo
Namo offers half day and full day massage classes with a choice from Thai Massage, Thai Back Massage class, Oil Massage class, Head Massage class, and some other Thai Healing Arts classes.
Jera
The Jera Traditional Thai Massage School offers 1 day and 3 day Thai Massage, Foot Massage and Oil Massage training courses.
Naruncha Beauty
Naruncha offers daily Thai Massage Courses ranging from a choice of half a day (4 hrs) up to 3 days (12 hours total).
Lanna Thai Massage Traditional Medical School
The Lanna Thai Massage School offers long-term and mid-term programs, but ventured likewise into courses for 'For Easy Learning' as they call it. They offer, for instance, a Thai Massage Course with Rusie Dotton Thai Yoga Exercises included in a 1 day session of 6 Hours.
Another speedy one is the back, head & shoulder massage training course of 3 hours.
Sabai De Ka Massage School
Sabai De Ka offers a 3 hour Head, Face, Back, Neck & Shoulder Thai Massage Course, a 2 days (10 hours) Full Body Thai Massage Course, and a 1 day (5 hours) Thai Oil Massage Course, among other fast-track training options.
Thai Oasis Spa School
The Thai Oasis Spa School offers a Thai Massage introductory course of 3 days (12 hours) and for instance a Head, Back & Shoulder Massage course of 6 hours (1 day). More ultra-short courses available at this training center.
Timmy's Thai Massage Training Center
With Timmy you have the freedom to choose the length of your Thai massage course, starting as from 1 course day.
Tip Hat Taa
Tip Hat Taa, owned and run by Pawittra Duankrathok, offers Thai Massage courses of 1, 3 or 5 days.
TTC Spa School
The renowned TTC Spa school provides mid-term and long-term programs normally, but offers us a little teaser, called the Thai Massage One Day Experience Course.
---

---
---
Related Articles