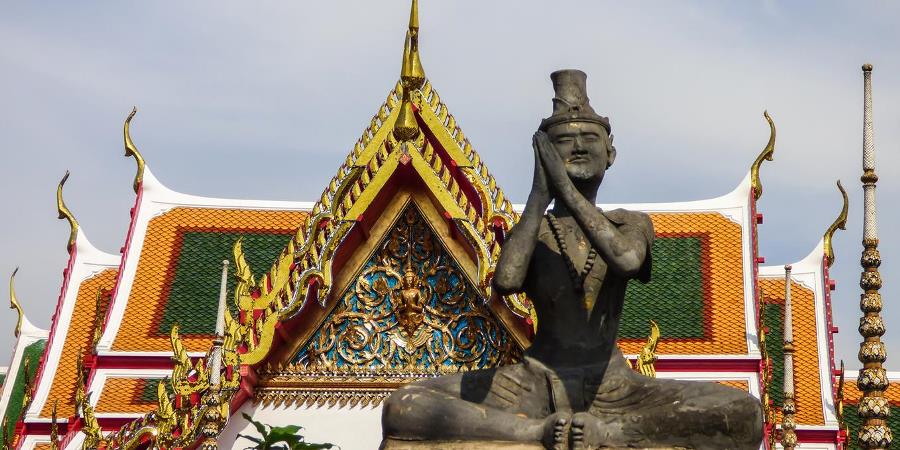 © Image from TraditionalBodywork.com
Everybody planning to study Thai Massage in Thailand wants to learn with the best schools and teachers. So naturally, the question of which schools are best is repeatedly asked in interest groups, forums, and the like.
And indeed it's a valid question, because nobody wants to go study in Thailand wasting precious time and money. Nevertheless, the question can be answered sensibly only when posed somewhat differently: "Which Thai Massage Schools in Thailand are best for me?"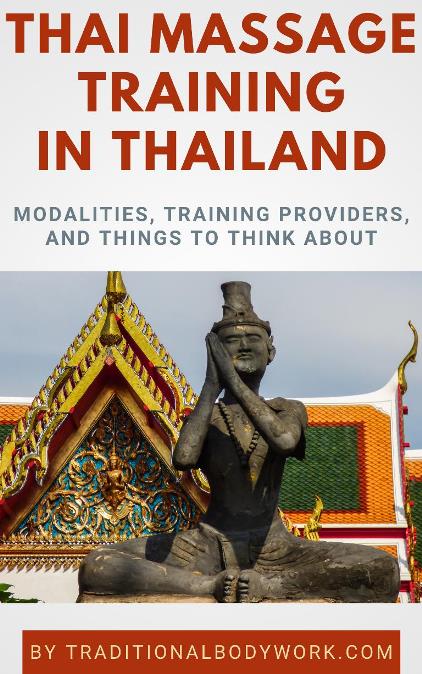 Well, that depends. Sure, we have listed the most popularly known, established, famous, and best branded schools and teachers in Thailand, but that doesn't necessarily make them the best for you.
Much more important are your preferences, your way of learning, your available time, your finances, your goals, and the stage of professional development you're in, if applicable.
Thailand boasts (very) big schools, medium-sized schools, and small schools, the latter sometimes with just one teacher only. Then there are group-based courses with a large number of students, small groups, or private one-on-one training. So, what kind of environment do you feel most comfortable with?
And what is your style? Would you prefer a hard, tough, or soft style of bodywork training? And… are you the more down-to-earth or perhaps the more spiritual type? In Thailand, it's all there, and you can have it your way.
Mind also that Thai people usually don't speak English very well, and this includes the local Thai Massage teachers, so pay attention to the language-issue. If you're the type needing a lot of verbal explanations or wanting plenty of theoretical knowledge, the selection of eligible schools becomes quite a bit smaller.
Next you will notice big differences in pricing for the same sort of courses, all depending on which school or teacher you'd like to study with. It makes that costs can be a kind of show-stopper picking a particular school, thereby limiting your options.
What are your goals and what is it exactly you'd want to study? Thai Massage, Foot Massage, Thai Abdominal Massage… ? Or are you looking for this very particular Thai Bodywork modality?
Are you a first time learner wanting to become a Thai Bodywork practitioner? Or are you an established practitioner seeking accredited certified continuing education? And, back home, are you planning to offer relaxation or therapy sessions?
But perhaps you'd like to become a (recognized) Thai Bodywork teacher. Well, that limits your choices considerably. In fact, there are just a handful of schools in Thailand where you could study to become a (sort of certified) teacher yourself. And here again, you'll need to choose for a certain lineage or franchise program that suites you.
Time is another factor. Some schools or teachers offer short programs, others long or very long programs. Depending on your own (free) time, various program-lengths will naturally guide your decisions.
An additional factor shaping your choice, could be your other plans concerning Thailand. Do you want to be near the mountains or close to natural parks? Or rather near the islands or sea? Studying Thai Massage high north in Chiang Mai, for instance, positions you like a 1000 km from the nearest beach!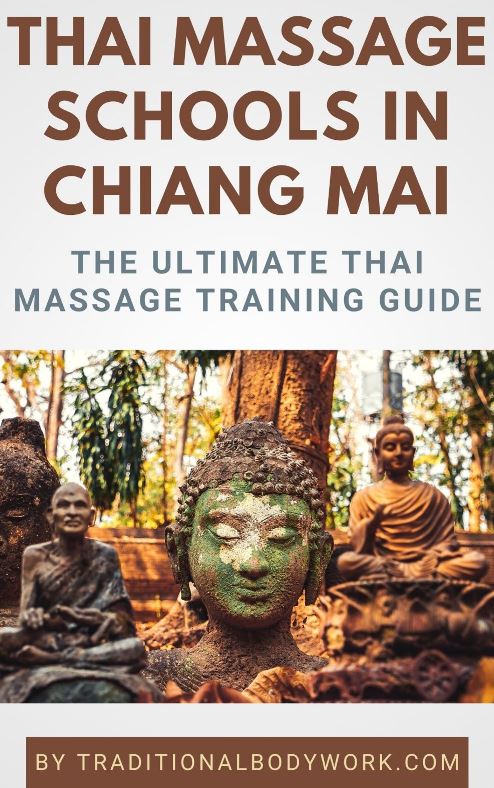 So then, how to go about?
Now, if you are just interested in leisure or a Thai cultural experience, it really doesn't matter too much which school or teacher you choose. But if you are into it for professional reasons, most things mentioned above need to be taken in consideration.
Here at TraditionalBodywork.com we offer the largest directory of Thai Massage and Thai Bodywork training providers in Thailand plus a variety of articles about Thailand, massage schools, and the Thai Healing Arts, helping you to quickly filter out your options.
After that, of course, you will need to visit the web pages of schools and teachers and… read. And perhaps look around further on the Internet reading about experiences other students had.
Unless you know already exactly what you want and with whom, I would suggest to make a shortlist at home and go to Thailand to visit schools first and see for yourself before signing up for a course. Basically, it means you'll need plenty of time, something I would advice taking anyhow to make your study-trip really worth your while.
Finding the best Thai Massage schools in Thailand (for you) is certainly possible, but of course nothing worthwhile comes easily. It needs work, hard work, a lot of research, continuous research.
And when it comes to working hard for your goals, I like to quote the following from Sam Ewing (American athlete):
Hard work spotlights the character of people: some turn up their sleeves, some turn up their noses, and some don't turn up at all.
---