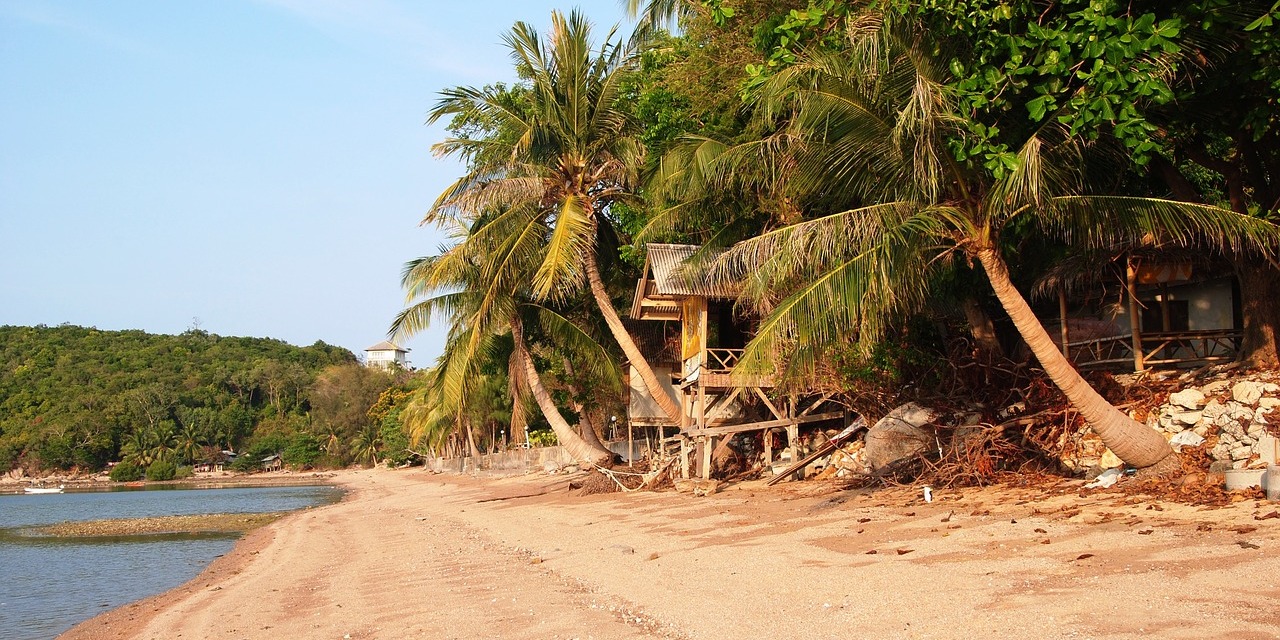 The most abundant choice of Thai Massage schools and training courses in Thailand can be found in Chiang Mai and Bangkok.
Nevertheless, there are some excellent Thai Massage schools and teachers located on the popular Thai holiday islands, such as on Koh Phangan, Phuket, Koh Lanta, and Koh Samui.
In this post we offer you a list of the most popular Thai Traditional massage training courses and schools on some of the famous island destinations of Thailand.
For other Thai Massage training centers in Thailand, visit our Thailand Training Page.
The school on Koh Samui is founded and owned by Apple Singsuk, a TTMS affiliated Thai Massage instructor. The school also offers Thai spa & wellness treatme
[Read More...]
Athicha offers straightforward Thai Massage, Thai Foot Massage and Thai Oil Massage training courses on Koh Phangan.
[Read More...]
Teacher and practitioner Yan Praphas Sangkhawat is specialized in the healing of injuries, muscles and nerves treatments, body realignment, emotional blocks and
[Read More...]
Chantima on Koh Phangan island offers various types of holistic massage, specializing in Thai Massage and Aromatherapy Oil Massage. Their Thai Massage Training
[Read More...]
Maneelanta Massage, founded by Thiporn Uthaikorn, is a Thai massage center on Koh Lanta that offers a variety of Traditional Thai bodywork treatments and traini
[Read More...]
Located in Phuket Town, the school offers a range of training courses, such as Thai Foot Massage, Thai Head, Neck & Shoulder Massage, Thai Herbal Compress
[Read More...]
This training center in Phuket Town offers Thai Foot Massage & Reflexology, Thai Massage and Thai Oil Massage & Aromatherapy training. The school also
[Read More...]
The school's purpose is training high quality staff for the Spa hospitality industry both within Thailand and overseas.
[Read More...]
The Shino Spa on Phuket offers Spa & Wellness Treatments and Training Courses, such as Thai Facial Massage, Thai Foot Massage, Thai Herbal Compress Massage
[Read More...]
The Siam Healing Centre offers Thai Massage courses and treatments, regular Yoga classes and accommodation.
[Read More...]
This Traditional Thai Massage school is a sister school of the Suai Thai Spa School and offers Thai Chiropractics (Bone Setting), Thai Foot Massage & Reflex
[Read More...]
Located on Phuket Island, the Cultural Spa Resort offers training in Thai Facial Massage, Thai Foot Massage & Reflexology, Thai Herbal Compress Massage, Kr
[Read More...]
---
---
Related Topics