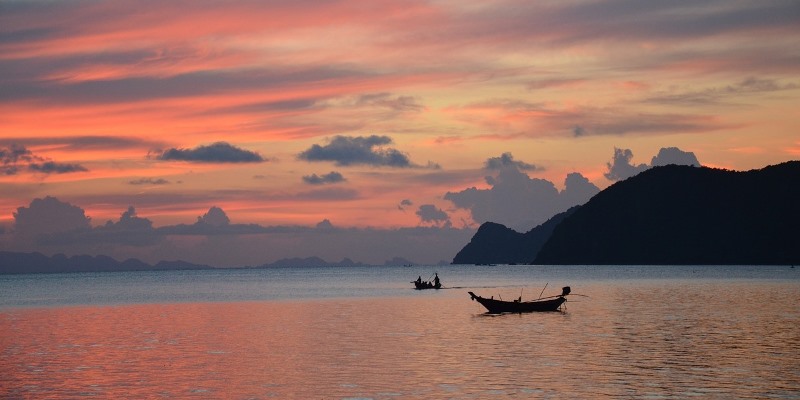 Koh Phangan Island (also written Ko Pha-Ngan) in the Gulf of Thailand (part of the Surat Thani province) is perhaps best known for its so-called Full Moon Parties at the Haad Rin Beach.
Although tourism is the main industry and still booming, the island fortunately has been able to conserve many unspoiled natural areas. The interior mountains are generally hard to access and more than 50% of the island is a national park with pristine rain-forest.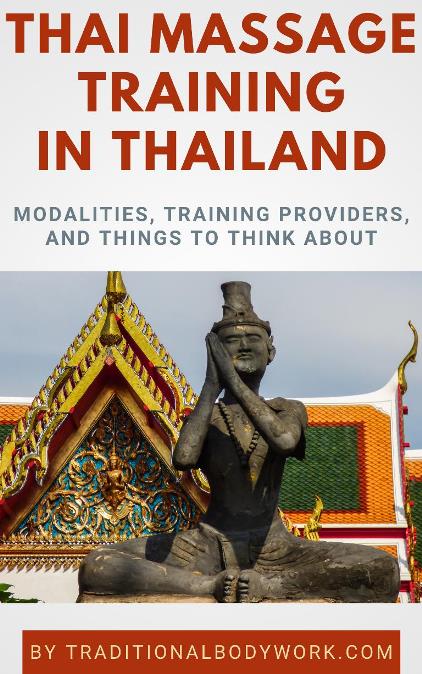 Koh Phangan has a highly spiritual atmosphere, which is a remarkable contrast to its (infamously) wild Full Moon Parties. The island boasts many Buddhist temples and a dynamic spa, retreat, Yoga and meditation industry. Thai Boxing i.e. Muay Thai camps and Thai Cooking schools are abundantly present on the island too.
And what about Thai Massage (or Thai Yoga Massage)? In fact, perhaps somewhat surprising, there are not that many Thai Massage schools and trainers to be found in Koh Phangan.
However — a number of spa retreats, resorts, and training hosting centers also regularly offer Thai Massage training events. Those training courses are generally given by invited or visiting teachers, offered mostly in the tourist high season, say from November up to March.
The bigger part of visiting Thai Massage teachers originate from Europe, Australia, Canada, and the United states, and Thai teachers are the exception. Nonetheless, there are certainly some local Thai Massage schools and teachers to be found that offer Thai Bodywork courses and workshops.
It's obviously true that the real Thai Massage adapt would most likely be better off in Bangkok or in Chiang Mai when it comes to choice of training, but on the other hand, Koh Phangan has a lot to offer which certainly compensates the lack of Thai Massage course varieties and styles.
Well then, let's go take a look at what we've spotted on Koh Phangan. Below you'll find an overview of the local Thai Massage schools and a choice of retreat centers.
Thai Yoga Massage Schools and Training Courses in Koh Phangan
---