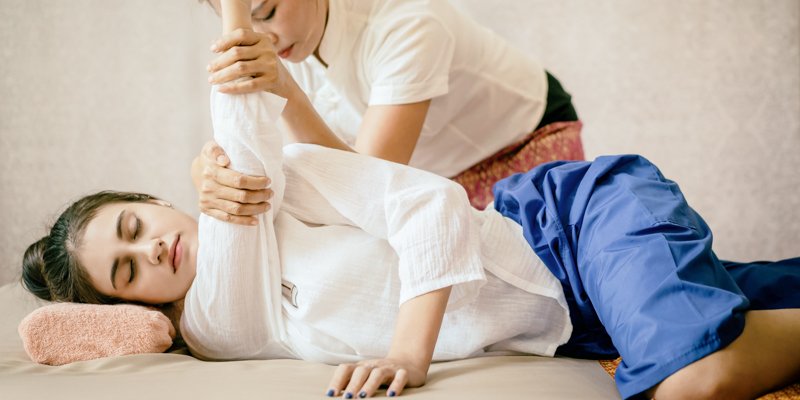 In Thailand, most of the Thai Massage schools and training courses can be found in Bangkok and Chiang Mai. In fact, there are no other cities in the world where you'll find such a concentration of Thai Massage training options. By the way, Thai Massage is usually called Nuad Thai by the Thai people.
In Bangkok — Thailand's capital — you'll find more than seventy Thai Massage schools, institutes, and individual trainers. That's perhaps less compared to the number of massage schools in Chiang Mai (in Northern Thailand), but you will agree that it's still quite a lot.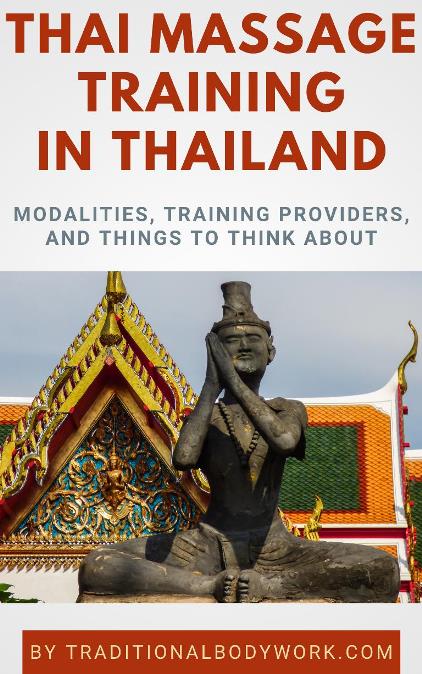 Learning Thai Massage — or Thai Yoga Massage — is typically about studying to give a Full Body Thai Massage. Foundation courses — also called Beginner courses — can consist of just a few hours, a day, a few days, or even up to two weeks. It's up to you, on how much time you have in Thailand, and how deep you want to go into the topic.
Mind that many of the trainers also offer other types of Thai Massage training, such as Thai Oil Massage & Aromatherapy, Thai Herbal Compress Massage, Thai Foot Massage & Reflexology, or Thai Facial Massage, to just name a few options.
Additionally, quite some of the massage schools and trainers in Bangkok are also focused on the spa and wellness industry, and are in fact a kind of Spa Academy or Spa Institute where you can learn other types of massages and bodywork, such as Swedish Massage, Shiatsu, Sports Massage, Scrubs, Facials, and whatnot, apart from only Traditional Thai Massage.
In any case, the lists below displays the Thai Massage training centers in Bangkok where you can follow a Thai Massage class, workshop, or course.
Thai Massage Training in Bangkok
---