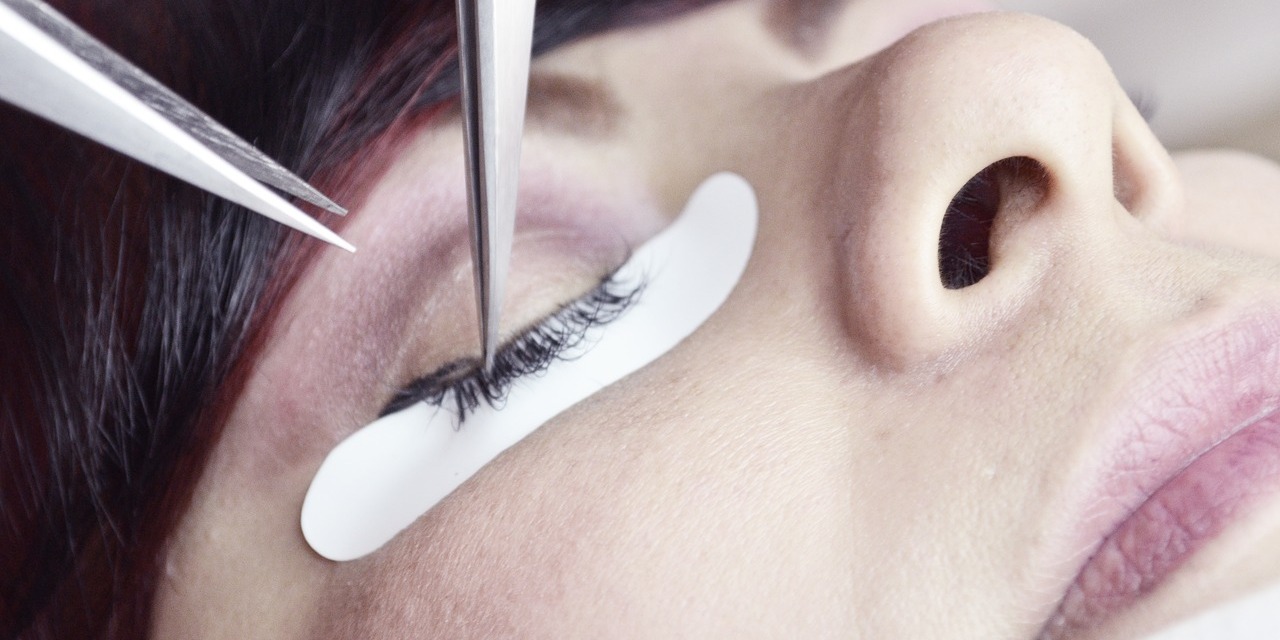 The spa, wellness and beauty industry in Thailand is one of the largest and most influential ones in the world. It's why many start their career in the beauty and aesthetics industry with trainings in Thailand.
There are quite a number of schools and academies that offer one or more beauty modalities but in this post we're going to take a look at the institutes that more or less specialize in training of therapists for the beauty industry. Think about beauty and makeup artistry jobs for the fashion, media, spa, hair styling, wedding, music, video, TV & film, advertising and retail industry.
The variety of training courses, classes and complete beautician programs is vast – think of modalities like eyebrow styling, hair styling, microblading, micro pigmentation, facials, skin treatments, nail art, general makeup, bridal makeup, body scrubs, hydrotherapy, cosmetic electrotherapy, waxing, masks, foot & hand treatments, and so on, and so on.
You will notice that the majority of beauty training schools is located in Bangkok. That perhaps is not a surprise because Bangkok is the center of the fashion, media, film, and advertisement industry in Thailand.
In any case, below you'll find our listing of beauty academies and institutes we've spotted in Thailand.
Amo Aesthetics Academy offers complete beauty care services and training in all areas of beauty therapy and medical aesthetics. In house training courses
[Read More...]
The Baimint Spa Academy in Bangkok is mainly focused on training of students for the Spa industry in the health and beauty sector. The academy offers both
[Read More...]
Bangkok Beauty Academy was founded by Master Vaniya. She first established the Lady Nail Art Academy in 1991, and in 2012, the Lady Nail Art Academy was r
[Read More...]
The Bangkok Beauty and Spa School is an institute of non-formal education of private Thai Bodywork vocational training. The school offers a broad variety
[Read More...]
The academy was founded in 2007 and focuses on the Spa & Wellness industry. BSA academy offers a thorough Thai Massage for Health course of 150 hours,
[Read More...]
Belezza offers spa and beauty treatments and additionally trains practitioners for the Spa & Wellness industry. The center also has a shop for Spa bea
[Read More...]
The Chiang Mai Spa academy is a school focused on the education and training of beauty and spa therapists. The academy in Chiang Mai offers a vast range o
[Read More...]
Chiva Som has won many prizes for being the best Spa Educator in Thailand. In fact, the academy offers an vast amount of Spa, Wellness & Beauty train
[Read More...]
Dasy Design International offers educational programs for beauty and salon professionals in Acrylic and Gel Nail Art, Manicure, Pedicure, Eyelashes, Spa a
[Read More...]
IMFA Academy (International Makeup Fashion Academy) in Bangkok is specialized in makeup and hair styling training courses.
[Read More...]
Kanokpat Beauty Academy in Phuket is run by Master Kanokpat and offers various beauty training courses.
[Read More...]
Katesiri Pattaya International Beauty School was founded in 2005. The objective of the school is to train effective beauticians. They also offer a Thai Ma
[Read More...]
Nissara Hair Academy was founded by Miss Nissara Chanhom (Nid) and is specialized in trainings of Hairstyling techniques.
[Read More...]
The PANVIMAN Spa Academy is part of the Panviman Group of Resorts. The group represents a "Boutique Group of Resorts" with International Hospitality S
[Read More...]
Pravinia, established in 2013 and run my Ms. Praweenooch Kitiwatbumroong, is a well-known Spa and Beauty training center based in Bangkok. The academy run
[Read More...]
Ruengrit Hairdressing Academy in Bangkok is specialized in hair styling and fashion. The academy offers both hair cutting and hair styling services and tr
[Read More...]
Phuket House Reiki & Beauty offers Body massages, Facials, Slimming treatments and Reiki-Healing with Reiki master level. The institute also offers a
[Read More...]
Siam Spa Academy specializes in health and beauty Thai spa training courses. The academy offers this in combined, intensive and short term programs. Both
[Read More...]
SMA Makeup Academy Bangkok is a leading international beautician and makeup school in Asia with subsidiaries in Thailand, India and Myanmar. The school of
[Read More...]
Thai Beauty Expert Academy in Bangkok offers beautician trainings but also offers home services by appointment for permanent makeup of eyebrows, eyeliner,
[Read More...]
The Thai Massage Spa Academy Phuket offers Thai Massage, Foot Massage and Oil Massage courses. Additionally, some beauty courses are offered.
[Read More...]
Oasis Spa is a group of Spas with branches in Chiang Mai, Phuket, Pattaya, and Bangkok. Education is fundamental for Oasis Spa. They offer a wealth of Tha
[Read More...]
---
---
Related Topics