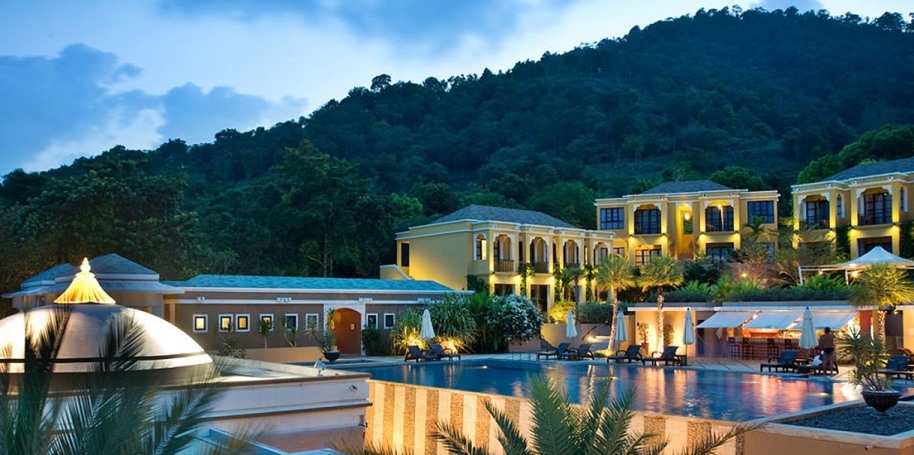 A Destination Spa is typically a resort where people can stay for a longer period aimed at restoring or supporting their health. Destination Spas usually offer relaxation and stress relief, health and fitness education, healthy food and drinks, and a range of modern, complementary, and/or alternative medical services and therapies.
As a rule, a Destination Spa will be located in calm and natural environment, near or around mineral or hot springs, lakes, forests, beaches and sea, or in the mountains. Although some Destination Spas also offer day programs, their offerings are often packaged (overnight stays for a certain number of days), all-in, and sometimes even financially covered by a health insurance if they're also acknowledged as an official Medical Spa.

eBook | Click for details
Other names used for Destination Spas may include Health Resort, Spa Retreat, Wellness Resort, Center for Detoxification, or Recovery and Rehabilitation Center, often depending on the principal aim of the spa.
The types of services and treatments offered in a Destination Spa depend on the type of spa and/or destination (location), and may include Balneotherapy, massage therapy, manicure, pedicure, beauty therapies, swimming, detoxification programs, Cryotherapy, sweat therapies, Halotherapy, mud baths, Hydrotherapy, hiking programs, fitness exercises, and sports, to just give some examples.
People may visit a Destination Spa for many reasons, but their motives often include recovery after an illness or medical treatment, enjoying Nature, and/or seeking relief from stress, anxiety, addictions, muscle and joint pains, skin problems, overweight, fibromyalgia, multiple sclerosis, rheumatism, and/or arthritis.
---
---
Related Articles