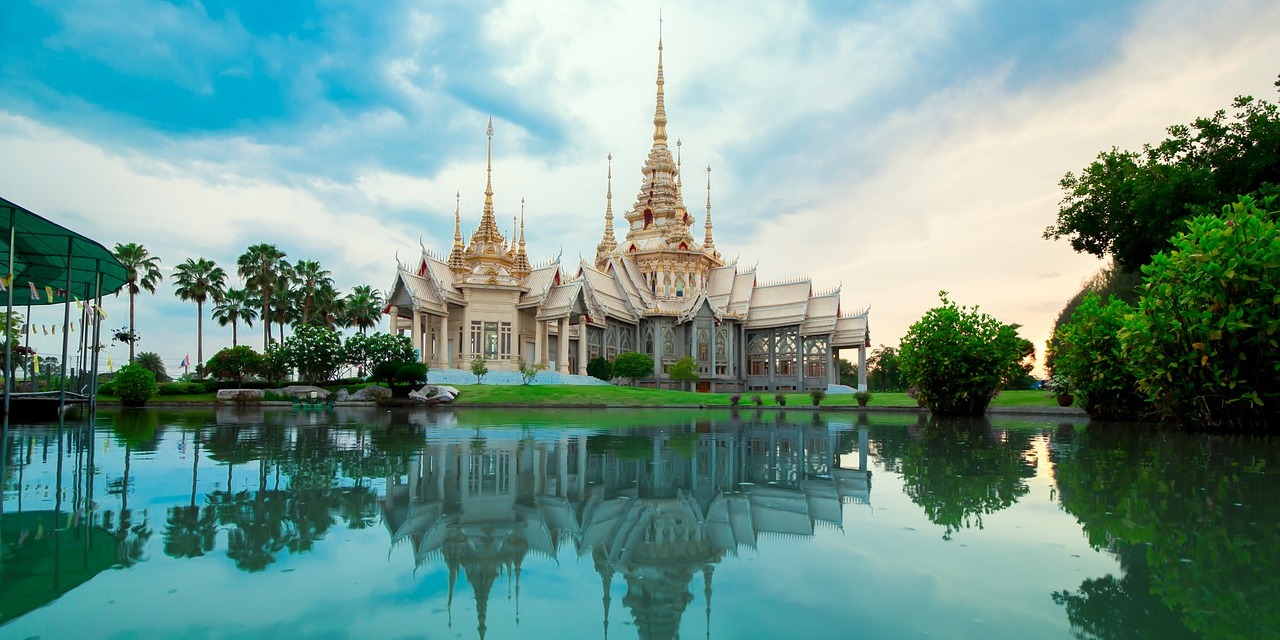 The Thai Massage School in Chiang Rai transfers knowledge of the therapeutic massage art of Luampo Somboon, a Thai Buddhist monk who devoted his life to Thai Massage and Traditional Thai Medicine.
Ajahn Luampo
Ajahn Luampo Somboon (1949 – 2013) devoted his life to Traditional Thai Medicine since the age of 15 and began his monastic life at the age of 37 years. He became a "wandering monk" and roamed the forests of Thailand to meditate, sustaining his livelihood on what the forest had to offer.
In those years, his interest for medicinal plants grew steadily. He kept on traveling throughout his life, learning with different therapists and healers across the country and he created his own therapeutic healing technique, visiting many temples helping out needy monks.
He acquired a great reputation and Luampo became one of the most important monk therapists in Thailand. Luampo combined Thai Traditional Massage with techniques from healers of the northern hill tribes, adding his own creations which he developed through deep meditation and experiences.
Ajahn Luampo used hands, feet and a wooden stick designed by him to treat specific points on the body. Using this combination of techniques allowed him to work for many hours with as many patients without exhausting himself physically.
The School
The current lead-teacher of the school is a disciple of Ajahn Luampo named Jhorn Wongilai, who learned from his teacher for over 10 years until Luampo died in late 2013. Jhorn continues Luampo's legacy, running his own clinic and school in Chiang Rai.
If you go to study at the school in Chiang Rai, you will learn the massage technique developed by Luampo, a technique based on rubbing with both hands and feet, and also working with the wooden tool created by Ajarn Luampo himself. The main goal of the treatment is to unblock the Sib Sen Lines or Energy Channels in order for the body to get back to its original balance. It's a truly therapeutic massage training course.
The Thai Massage courses include: 6 days of intense instruction of massage, one wooden tool created by Luampo, daily pick up and drop off from a meeting point in downtown Chiang Rai to the school and a daily after class session at local hot springs near the school.
---

---
---
Related Articles
---