Published | Updated December 2, 2018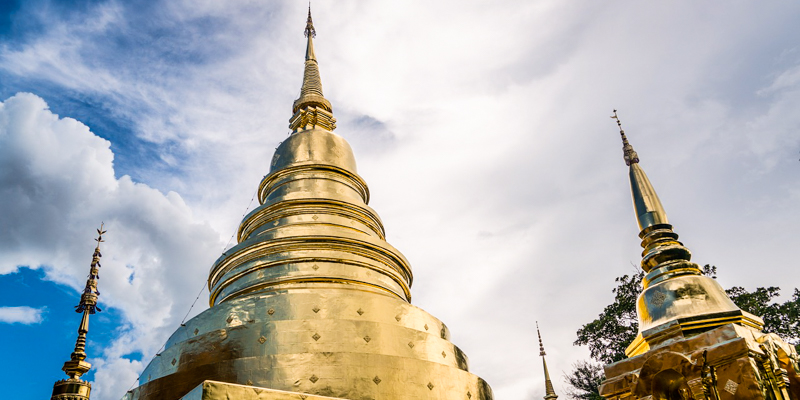 The Blue Garden is a yoga and massage training center located in Chiang Mai's old city center. It was founded almost 10 years ago by Bow and Remco, both having extensive traditional bodywork and yoga training experience. Using their diverse backgrounds and experience, they focus on teaching a unique style of Thai Massage, that goes beyond just the standard sequences and goes deeper into fluidity, creativity and connection with the client.
The school offers quite some options of Thai Massage courses, from Foundation Thai Massage (25 hours – or the Intensive 1 month option, which is 100 hours) to Advanced Thai Massage (25 hours), as well as shorter and more specific courses such as Advanced side position (16 hours) and Neck therapy (10 hours). The school also offers the Dynamic/Rocking Thai Massage Course, a modality that adds rocking and dynamic, continuous movements into a Thai massage session.
Another modality which is a specialty of the school is Thai Abdominal Massage (Chi Nei Tsang). The courses offered range from beginner to advanced. One thing that's worth mentioning is that all the courses can be private and tailored to your needs.
The school also offers daily Yoga classes, as well as an option for private Yoga classes. Furthermore, they offer Detox programs and treatments/therapy sessions, Chi Nei Tsang, Dynamic Thai Massage, as well as Body Awareness Sessions and Active Yoga massages.
To schedule your course or treatment you can check out their website and contact the school. Some courses have already a set date, others take place only upon request.
---
Recommended Articles