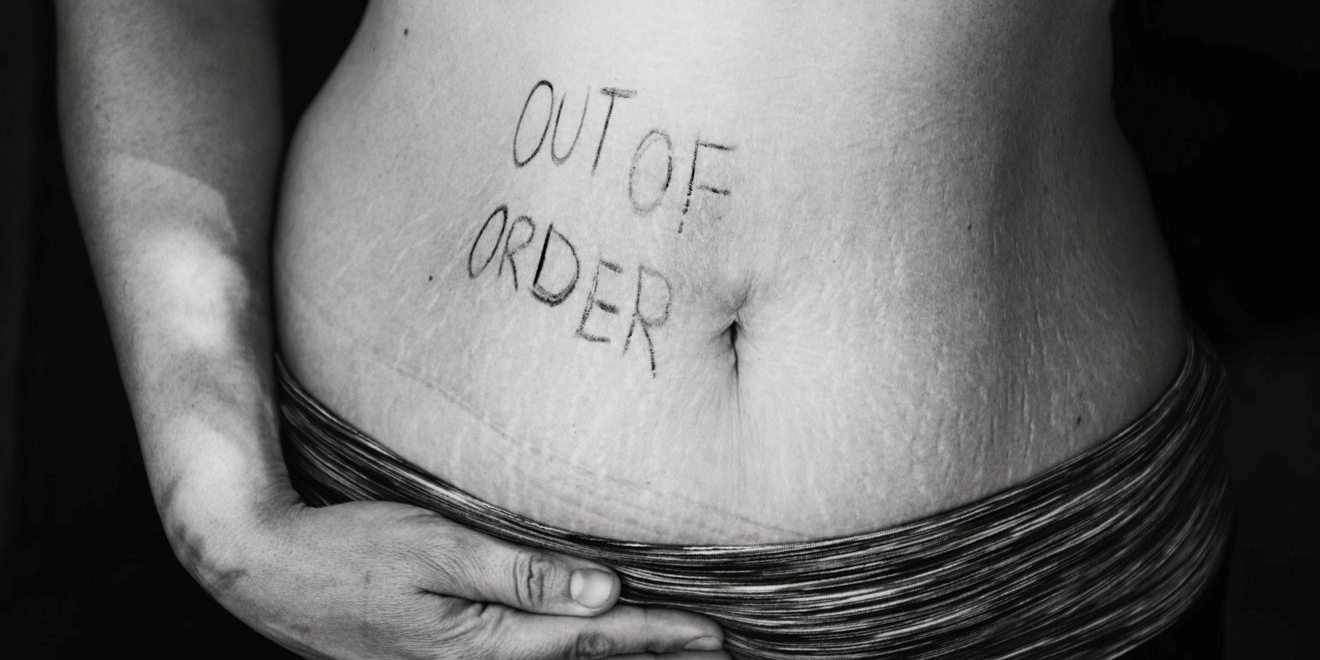 Chi Nei Tsang or Thai Abdominal Chi and Internal Organs Massage is a healing massage modality combining traditional Chinese, Thai Massage and meditation techniques while focusing predominantly on the abdominal area.
The massage work is strongly based on the assumption that unresolved emotional issues are stored in the digestive system and that insufficient or poor "emotional digestion" is one of the main causes for a variety of illnesses.
Chi Nei Tsang treatments aim at clearing energy blockages within the abdominal area and the internal organs, thereby improving the free flow of internal energy, proper functioning of internal organs and vital functions, and emotional balance.
Other advantages are the possible relief of digestive problems, such as so-called irritable bowel syndrome, bloating, and constipation. The treatment also eliminates toxins in the gastrointestinal tract while promoting lymphatic drainage.
Sessions are done with the receivers lying down (face up) on a massage table or a mat. Receivers should wear comfortable clothes and can receive the treatment while being clothed or with direct touch of the abdominal area.
General contraindications for treatments are an active menstruation, pregnancy, fever, or an active cancer. It's also advised not to eat in the 90 minutes before your session (drinking is no problem).
Below you'll find info and details about the best known and most important Chi Nei Tsang treatment and session service providers in Thailand.
Chiang Mai
Tao Garden
The Tao Garden Health Resort and Spa in Chiang Mai offers so-called One Day Tao Retreats. One of the packages offered is the Chi Nei Tsang package.
The package includes a Foot Salt Scrub, a Thai Herbal Steam Bath, and a Lunch offering. The price is not mentioned, but there's an the inquiry form on the site to get to know the costs.
A non-packaged, separate Chi Nei Tsang Abdominal Detox Therapy treatment is offered under the Treatments Menu. The treatment takes about 50 minutes.
Loi Kroh Massage
Tassanee Boonsom, better known as Coocky, from the Loi Kroh Traditional Thai Massage & Yoga School in Chiang Mai, offers two Chi Nei Tsang treatment options: a session of 1 hour and one of 2 hours.
Blue Garden
Remco from Blue Garden in Chiang Mai offers 1 hour or 1.5 hours Chi Nei Tsang sessions.
Omsala
Teacher Ohm Rinraya from the Omsala Thai Massage School in Chiang Mai, offers a Chi Nei Tsang treatment session that takes 50 minutes.
Kornthip Hattavej
Kornthip Hattavej Massage Training, run by Pensiri Matchachan (Waree), offers private training and treatments of Abdominal Healing Massage, Thai Massage, Thai Oil massage, Thai Foot reflexology, and Herbal Compress massage.
Sirichan Thai Traditional Clinic
Sirichan (Dr Nooy) offers a treatment blend of Chi Nei Tsang and Nuad Tong Boran. Nuad Tong Boran is an ancient Lanna Abdominal Detox Therapy originally designed for women.
The therapy session combines abdominal massage and a hot herbal treatment and takes an hour.
Pi Jem
Pi Jem is another specialist in Chiang Mai of Chi Nei Tsang Abdominal Massage. She teaches and gives treatments. You can contact her on Facebook to ask for session costs.
Khun Ni
Mrs. Khun Ni is a well-known Thai therapist and instructor of Chi Nei Tsang Massage. She has been the teacher of other renowned therapists in Chiang Mai, such as Ohm Rinraya and Coocky, and of practitioners and teachers of the Tao Garden.
You can call Khun Ni to know what she asks for a session.
Thanachai Therapy
Thanachai Chaimongkhon is a specialist in Thai Abdominal Massage and accompanied Herbal Steam treatments. Please contact Thanachai via Facebook.
Good Luck Pengsri
Good Luck Pengsri is an experienced Thai Massage therapist and instructor based in Chiang Mai. He initially learned to massage from his mother who had learned from her mother. Lather on, he got his training with Masters Khun Ni and Khun Jid. He offers Thai Massage, traditional Thai Abdominal Massage, Chi Nei Tsang and Toksen and currently also assists Ms. Khun Ni with teaching.
Four Seasons Resort Chiang Mai
Four Seasons is a large international group of hotels and resorts. The Four Seasons Chiang Mai resort offers Chi Nei Tsang Massage treatments with a duration of 1 hour.
Chiang Rai
Museflower Retreat & Spa
Museflower is a Retreat center that hosts yoga, meditation, and healing retreats, therapies, and the like. Their Chi Nei Tsang offerings have two flavors: a session with a duration of 1 hour and a session of 1.5 hours.
Bangkok
The offerings in Bangkok are little, and often only available in luxury spas or hotels, such as the CHI – The Spa at Shangri-La.
Samsara Spa Thailand
Samsara Spa in Bangkok specializes in Ayurvedic treatments, but offers a range of other treatments additionally, such as body oil massage, Shiatsu Massage, Thai Traditional Massage, Chi Nei Tsang, Body and Facial Treatments, and Marble Hot Stone Therapy. Of course as for Ayurveda, the spa offers for instance Abyangha Body Detox, Shirodhara, Pindasveda, and Indian Head Massage.
Chi Nei Tsang sessions take 1 hour.
Rasayana Retreat
Rasayana has branches in both Bangkok and Pattaya and is a holistic health center specialized in a wealth of detox, cleansing and therapeutic massage programs. Their Chi Nei Tsang sessions take 1.5 hours.
The Islands
Quite a number of Wellness and Detox retreats and resorts on the holiday islands of Thailand offer Chi Nei Tsang sessions. Nevertheless, in many cases a session cannot be taken separately, but only as part of a detox retreat package. Costs of an individual session are often not supplied; one needs to inquire or buy one of the retreat program packages.
Below we list some of Chi Nei Tsang treatment providers on the Thai islands. The list is certainly not complete, but covers an important subset.
Phuket Island
Atsumi Healing
The Atsumi Healing Center retreat on Phuket island offers a choice of healing and detox cleansing treatments. Atsumi offers Chi Nei Tsang massage packaged in their Healing Retreat Programs. Inquiries on the website.
Amatara Wellness Resort
Amatara offers Chi Nei Tsang treatments in their Detox Retreat Programs. Inquiry about availability and costs over their contact form.
Atmanjai Wellness Spa Health & Detox Resort
Ms. Tim Thunyarat from Atmanjai Wellness is an Thai Abdominal Chi Massage and Genital Realignment specialist. We couldn't find a price listing for the treatment.
Lyfe Medical Wellness
Lyfe Medical Wellness is a medical clinic that offers a variety of medical services, wellness & spa treatments. Their Chi Nei Tsang treatment services take 1 hour. For costs, one needs to inquire over their contact form.
Santosa Detox and Wellness Center
Santosa offers Chi Nei Tsang treatments within their "Emotional Detox" on-site stay program. The programs vary in duration of 3, 5, 7, or 10 days. Check the site for package prices. Their Chi Nei Tsang/Karsai Nei Tsang specialist is Mrs. Karn Thanadechaparn.
Amity Wellness Retreats
Amity Wellness on Phuket includes on-site accommodation and offers a broad range of wellness, spa, massage, nutrition, detox and fasting programs, and many, many more other activities. Chi Nei Tsang treatments are one of their offerings. We didn't find any prices.
Koh Phangan Island
Mindful Wellbeing
Kim Aheahe (also known as Sung Min Kim), lead practitioner and teacher of Mindful Wellbeing on Koh Phangan, offers Chi Nei Tsang treatments, among other massage and bodywork modalities. You can use a booking form on her site to arrange a session (prices are not given on her Website).
Open to Bliss
Open to Bliss offers treatments, trainings and retreats of regular yoga, Tantric yoga teacher trainings, Tantric intensive retreats and special trainings for couples, Thai Abdominal Massage (Chi Nei Tsang) and Karsai Nei Tsang.
Wonderland Healing Center
Wonderland is all about healing. The resort offers yoga, dance and meditation classes, healing treatments, musical events, workshops, treatments, and many, many things more. Chi Nei Tsang treatment sessions are given with a duration of 60 or 90 minutes.
The Yoga Retreat
The Yoga Retreat offers various packaged treatments, but also individual Chi Nei Tsang treatment sessions.
Genesis Yoga
The Genesis Yoga Retreat on Koh Phangan offers a variety of massage services, including Chi Nei Tsang. The duration of the session is  about 80 minutes.
Tao Valley
Run by Valerie Parisius, Tao Valley offers Chi Nei Tsang and Karsai Nei Tsang treatments services.
Koh Samui Island
Kamalaya Resort & Spa
Kamalaya is a Wellness Resort and Luxury Spa on Koh Samui island that offers a wealth of programs and activities, including Chi Nei Tsang Treatments. The treatments are "packaged" in a program. Just visit the website to know more.
Four Seasons Resort Koh Samui
Four Seasons is an international group of hotels and resorts. The Four Seasons Koh Samui resort offers Chi Nei Tsang Massage sessions with a duration of 1 hour or 1.5 hours.
Samahita Retreat
Samahita is a retreat center that offers Yoga classes and Yoga teacher training, wellness, therapy, and detox programs, among other activities. Chi Nei Tsang massage is offered separately or packaged with other treatments. Check their Therapy & Treatment Menu for pricing.

More eBooks? Check out
our complete collection
.
---
Recommended Articles
---