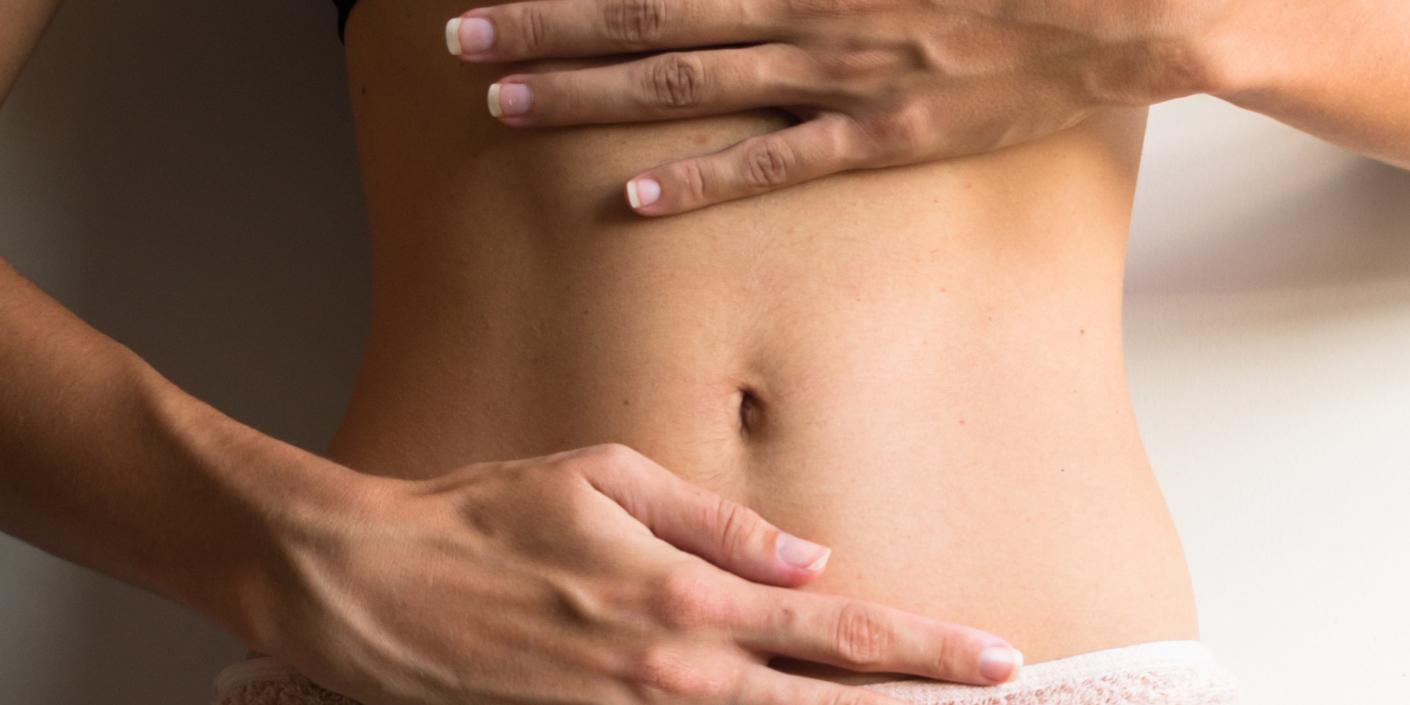 © Image from TraditionalBodywork.com
Although Chi Nei Tsang Abdominal Massage (also called Thai Abdominal Chi Massage) has become almost synonymous with Traditional Thai Abdominal Massage, it's certainly not the only abdominal treatment modality in Thailand.

Our eBook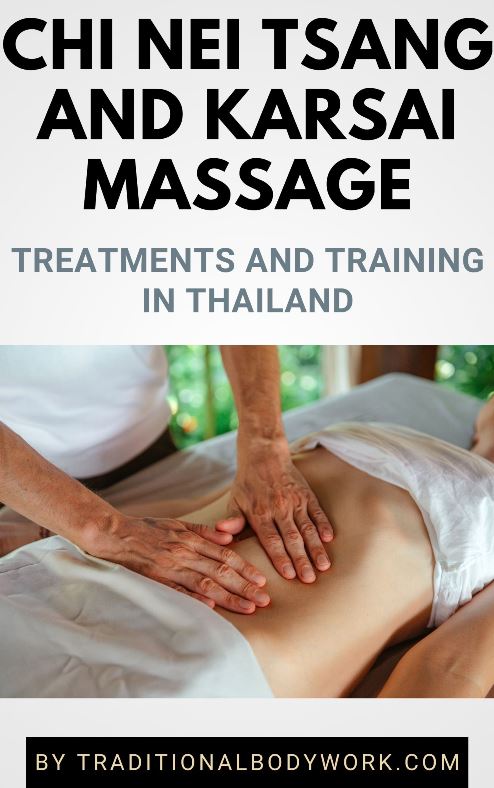 Chi Nei Tsang hooks on older forms of Thai Abdominal work, based on the Thai Sib Sen, and combines it with Traditional Chinese Medicine and Taoist concepts, including the Chinese meridian and organ system. It's in fact a rather "new" treatment modality popularized by Master Mantak Chia, the founder of the Universal Healing Tao System (UHT) and the well-known Tao Garden Health Resort & Spa in Chiang Mai.
But notably in Thai Traditional Midwifery practices we find various abdominal modalities—older than Chi Nei Tsang—such as Thai Womblifting, Heated Salt-Filled Clay Pot Compress Massage, classic Hot Herbal Compress Massages, Thai Abdominal Binding, and Kud Thong Childbirth Massage, to name some of the most important treatments.
Moreover, a classic, genuine full body Thai Traditional Massage always includes acupressure, sustained broad-surfaced pressure, stretches and other massage work in the abdominal region based on the Thai Sib Sen Energy channels.
Chi Nei Tsang is also positioned as an Internal Organs Massage modality, which perhaps is more accurate than Abdominal Massage alone. As it is, Chi Nei Tsang includes work with both the thoracic and lower pelvic and genital regions, of which the latter evolved into it's own Chi Nei Tsang variation called Karsai Nei Tsang (Genital Detoxification Massage).

Our eBook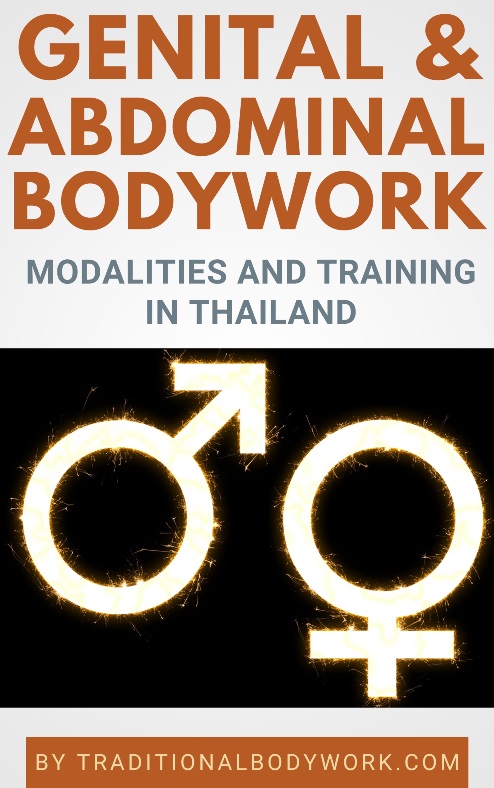 Here also, as for genital treatments, Thailand knows various modalities that existed before Karsai Nei Tsang, such as Jab Kasai, Yok Thong, Uterus Massage, and again Thai Womblifting, Herbal Compress and Salt-Filled Clay Pot Compress Massage treatments. Additionally, Thai Traditional Medicine boasts a variety of herbal steam and herbal bath treatments that address abdominal and genital issues.
Looking at Mantak Chia's work, we can only say that both Chi Nei Tsang and Karsai Nei Tsang have emerged as new Thai "traditional" modalities that have conquered the global complementary and alternative treatments community. An enormous enrichment for traditional Thai Healing, not only by itself for being a new powerful synthesis of existing traditional healing modalities, but also by representing a marvelous promotion for Thailand and the ingenuity of Thai Traditional Medicine.
---

---
---
Related Articles