Karsai Nei Tsang is an ancient form of genital therapeutic healing and detox massage exercised in Thailand both for men and women.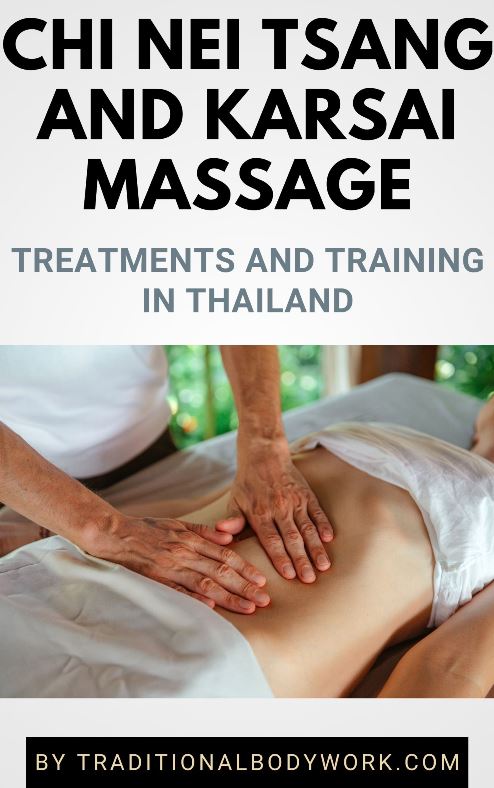 Karsai (or Kasai) recently became better known due to Mantak Chia, the founder of the Tao Garden, who integrated the practice in his Universal Healing Tao system.
The modality is closely related to Chi Nei Tsang, which is a therapeutic healing massage for the abdominal area and internal organs. In fact, Karsai Nei Tsang is a specialization of Chi Nei Tsang Massage.
The purpose of the Karsai treatment is to heal and stimulate the genital system by removing blockages in the genital area. Karsai Nei Tsang focuses on issues associated with the sexual organs, frequent and difficult urination, impotency, orgasmic disorders, premature ejaculation, painful menstruation, or painful scar tissue after giving birth, low sexual libido, and painful intercourse, among other genital and sexual conditions.
Besides the above, Karsai Genital Massage seems also to be effective in reducing or eliminating lower back pain, improving body alignment, and increasing general vitality. Mind that Karsai is actually an abdominal and pelvic massage treatment, but then focused of the genital i.e. reproductive system.
Below then, you'll find an overview of Thai Massage schools and teachers in Thailand that offer Karsai Nei Tsang training courses and workshops.
Tao Garden Health Spa & Resort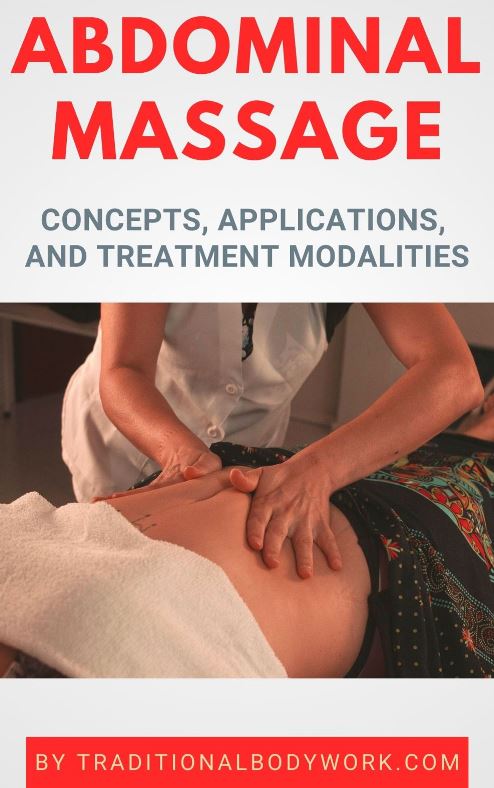 The Tao Garden Health Spa & Resort in Chiang Mai is perhaps the best known place to learn Karsai Nei Tsang. It's the training and retreat center of Mantak Chia, the founder of the Karsai Massage modality in its current form.
Mind that the Tao Garden is probably also one of the most expensive training centers. Most of the trainings are in the form of retreats or so-called events, and have a duration of about 1 week (7 days).
Connected to Mantak Chia's Tao Garden, Karsai Nei Tsang, and Chi Nei Tsang training, there are a multitude of related websites, such as the Chi Nei Tsang Official Site, the Mantak Chia Universal Healing Tao Website, the Universal Healing Tao Center (UHT), UHT Instructors, and UHT TV Website.
Khun Ni
Mrs. Khun Ni is one of the best known Thai therapists and instructors when it comes to Thai Abdominal Chi Massage, Karsai Nei Tsang Thai Genital Massage and Thai Womb Lifting techniques.
She has been a teacher of other renowned Thai Massage teachers in Chiang Mai, such as Ohm Rinraya from Omsala, "Coocky" Tassanee Boonsom from Loi Kroh Massage, and some teachers from the Tao Garden.
Good Luck Pengsri
Good Luck Pengsri is a Thai Massage therapist and instructor based in Chiang Mai. He is an experienced therapist and teacher in the Nimmanhaemin area, Chiang Mai.
He initially learned to massage from his mother who had learned from her mother. Lather on, he got his training with Masters Khun Ni and Khun Jid. He offers Thai Massage, traditional Thai Abdominal Massage, Chi Nei Tsang and Toksen and currently also assists Ms. Khun Ni with teaching.
Loi Kroh Traditional Thai Massage
Loi Kroh Traditional Thai Massage & Yoga is one of the longer existing schools in Chiang Mai and apart from Thai Massage and Thai Yoga (Reusi Dat Ton), rather known for their Chi Nei Tsang and Karsai Nei Tsang training courses.
Loi Kroh Massage offers a 20 hours Nuad Karsai course. Prerequisite to take the course is their Abdominal Detox Massage course (also with a duration of 0 hours).
Omsala
Founded and run by Ohm Rinraya, the school offers Thai Massage, Chi Nei Tsang and Karsai Nei Tsang Genital Detox Therapeutic Massage courses and treatments. The Karsai Nei Tsang course has a duration of 12 hours (2 days). Ohm learned Karsai and Chi Nei Tsang from Khun Ni.
NBS Chiang Mai
Apart from Thai Massage lessons, NBS Chiang Mai offers Thai Genital Detox Massage training. NBS offers a separate male and female version of Karsai Nei Tsang training, each course taking 3 days (18 hours).
Ong's Thai Massage School
The school from Shrida Shiomi (aka Teacher Ong) offers a broad variety of Thai healing arts and bodywork courses, including Chi Nei Tsang and Karsai Nei Tsang training. The Karsai Genital Therapeutic Massage course has a duration of 5 days (30 hours).
Pi Jem
Pi Jem from Pi Jem Thai Massage, offers treatments, courses and classes in Chiang Mai and travels a lot outside Thailand too. She's a specialist in Thai Abdominal Chi Massage, Nuad Karsai Thai Sexual Organs Massage, Thai Womblifting, and Thai Postpartum massage.
Open to Bliss
Satyama Ratna Lasby from Open to Bliss is a Tantric Yoga Teacher, Chi Nei Tsang Abdominal Massage and Karsai Nei Tsang Trainer. She offers courses and retreats on Koh Phangan and in Bali, Portugal, Costa Rica and Nicaragua.
---