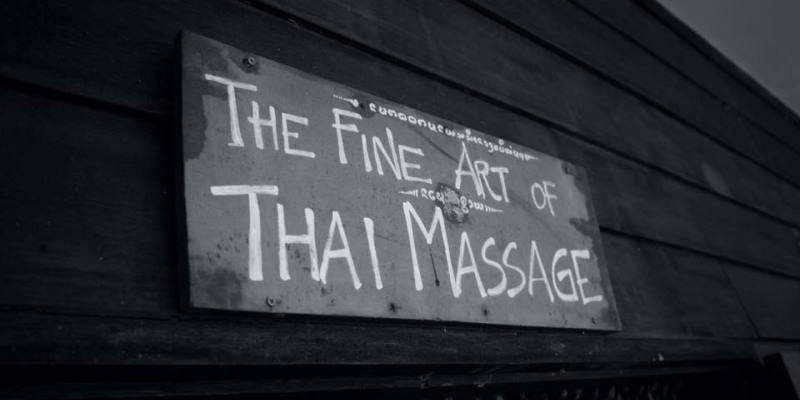 © Image from The Fine Art of Thai Massage School
The Fine Art of Thai Massage School is an established Thai Massage training provider in Northern Thailand, about twelve kilometers from Chiang Mai's city center, and situated in the beautiful and quiet countryside.
The school has been running Thai Healing Arts training courses for almost two decades. As a matter of fact, this year, on the 6th of July, the Fine Art celebrates its 20th year anniversary!
The Teacher
Therdchai Chumphoopong (aka Mac) is the founder and teacher of the school. Like many Thais, he was born into Thai Massage — his mother was a practitioner and teacher — and he started studying Thai Massage formally when he was 17, training and working for 3 years at the famous Old Medicine Hospital in Chiang Mai where he received his Diploma.
Today, together with teaching massage for 5 years at the ITM Chiang Mai Massage School, he has more than 25 years of teaching experience. His brother is a Thai Massage practitioner and teacher also, currently living and working in Lille, France.
Training Courses
Mac offers an intensive Traditional Thai Massage Course, divided into 3 levels throughout a period of 4 weeks.
▶ Level 1 is a Beginner Course (5 days / 30 hours)
▶ Level 2 is the Advanced Course (5 days /30 hours), with after this training week a "Supervised practice and feedback" time (5 days /30 hours), a week of practice, necessary if you wish to receive the International Diploma at the end of the course; and
▶ Level 3, the Therapeutic Thai Massage Course (30 hrs) comprises of a week where you learn about Acupressure Points, Tok Sen, Bamboo Massage, Thai Pa Kao Mah (Thai Scarf Stretching & Massage) and Herbal Compresses, as well as go deeper into other subjects and techniques.
Both beginners and experienced therapists are welcome, and one can take extra weeks of practice to continue studies, as well as study the different levels at different times throughout the year.
The final certificate offered is an International Diploma accredited by the Union of Thai Traditional Medicine Society, and it is given upon Mac's assessment and your completion of the 4-weeks program (Level 1 + 2 + 3 + a week of supervised practice).
The training courses start every month, so the first week of the month the course given is always Level 1, the second week is Level 2, and so on. The class size is up to 12 students, so you should contact Mac in advance to check for availability. When you decide your dates, it's necessary to make a deposit to secure your spot.
The school offers a daily vegetarian lunch for the students during the course days (included in the course fee), and also 3 options of accommodation, always practical for those studying for a longer period there. Moreover, the school is always open for students to practice, including weekends.
---

---
---
Related Articles
---