© Image from TraditionalBodywork.com
Thai Massage (aka Thai Yoga Massage) is known for its myriad of massage and stretching techniques, and in this post we'll take a look at hamstring stretches and hamstring manipulation.
The Hamstrings
The main muscles of the upper leg part (the thighs) are usually considered to be the quadriceps muscle group (straightens the leg at the knee), the hamstrings (antagonists to the quadriceps) which flex the leg at the knee, and the adductors.

Workshop | Click for details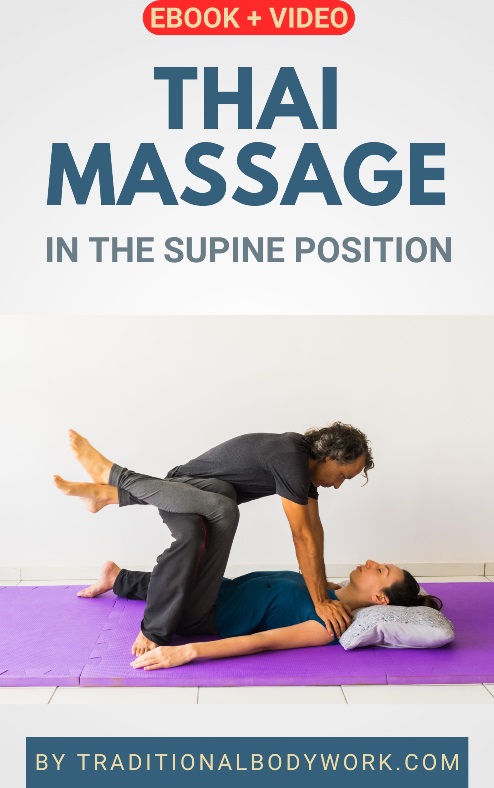 The hamstrings are a group of three muscles that run more or less parallel down the back of the thigh, from the hip to just below the knee.
Tight, shortened or tensed hamstrings can cause pains, diminish our range of motion and ability to bend, stand or walk comfortably, and lessen our feelings of wellbeing. For instance, tight hamstrings can cause back pains (because of pulls of the pelvis and spine) or knee pains. Tight hamstrings can also cause sciatica.
In contemporary society, tight hamstrings are a common phenomenon; we sit too much, which shortens and tenses the hamstrings, and when we walk, jog or run (which strengthens the hamstrings but also shortens them) we often tend to forget to stretch them properly.
Thai Massage Hamstring Stretches and Manipulation
Hamstring stretches and massage manipulation in Thai Massage can be performed in many ways (notably on a mat on the floor), that is, the receiver can be placed in the supine position, side lying position, prone position, or sitting position.

Workshop | Click for details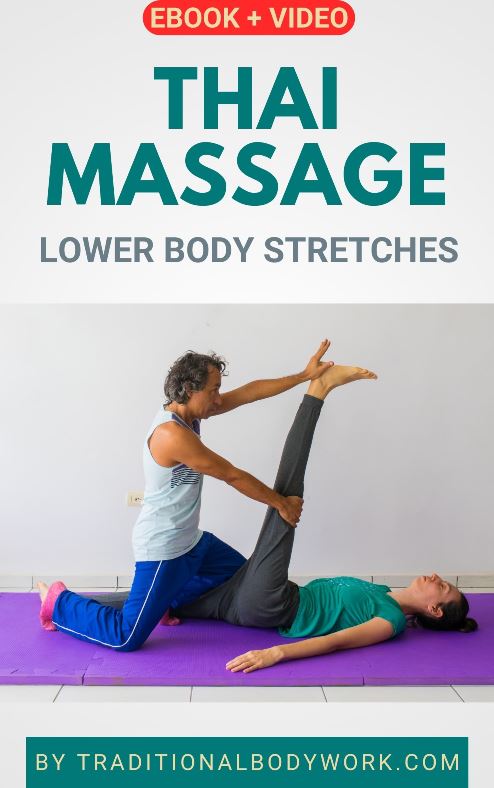 The supine position (the receiver is lying on the mat face up, on their back) is by far the most ideal position to carry out Thai Massage hamstring stretches, followed by the side position and sitting position.
Mind that quite some of the hamstring stretches found in Thai Massage also simultaneously stretch the calf muscles, and vice versa.
The prone position (the receiver lying on the belly, face down) is more suitable for massage and acupressure of the hamstrings; stretching techniques in this position are difficult to perform.
In any case, massage techniques for the hamstrings can be carried out in all positions, only limited by physical (dis)abilities of a receiver defining which types of positions the receiver can assume.
On a Sip Sen Energy Line level, hamstring stretches and massage typically address Sen Ittha, Sen Pingkhala, Sen Sumana (branch lines to the legs), and Sen Kalathari.
Some Examples of Thai Massage Hamstring Techniques
Below you'll find some examples of Thai Massage hamstring techniques. This is a small snapshot selection from our Video Workshop about Thai Massage – Lower Body Stretches.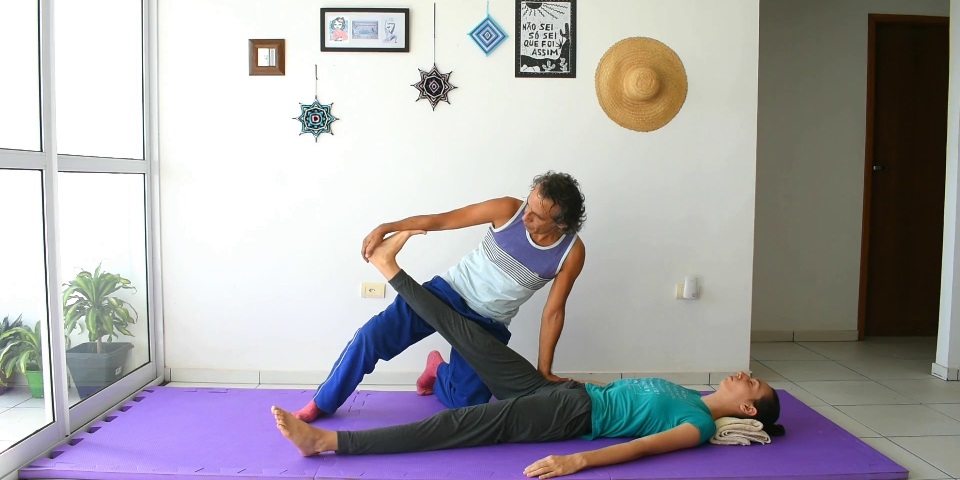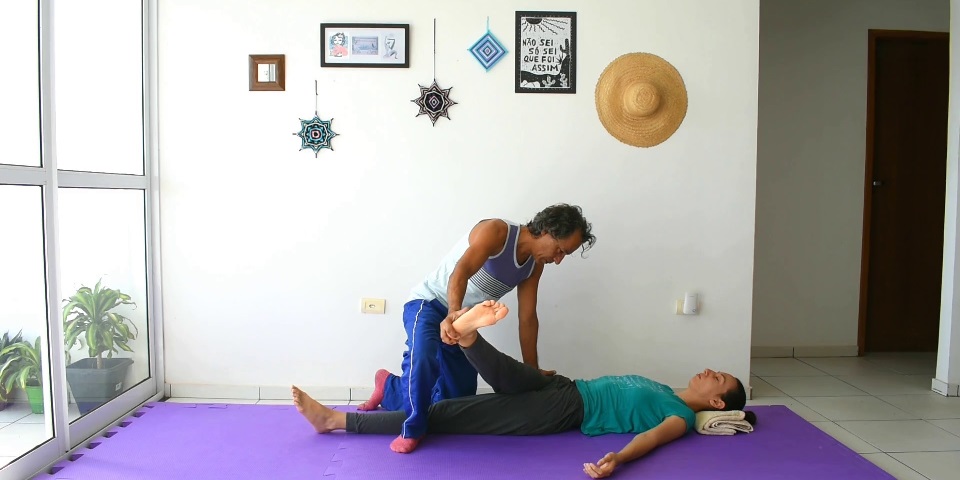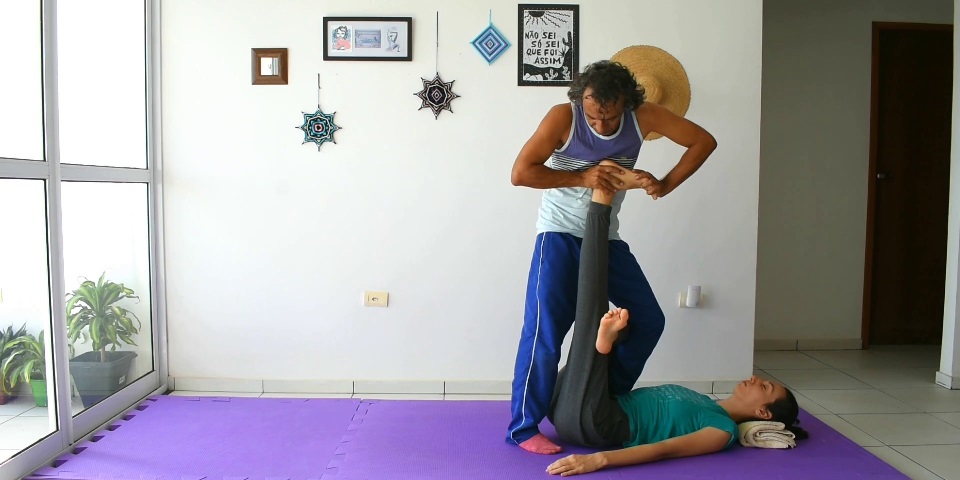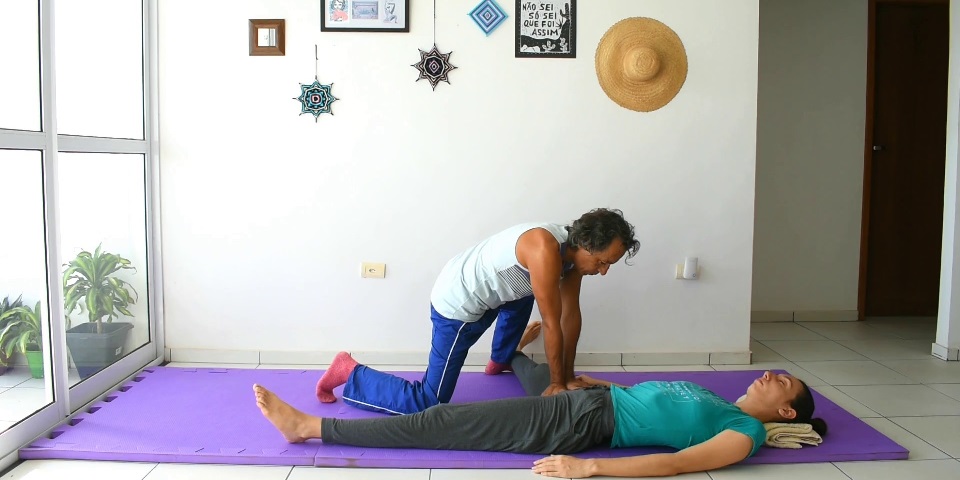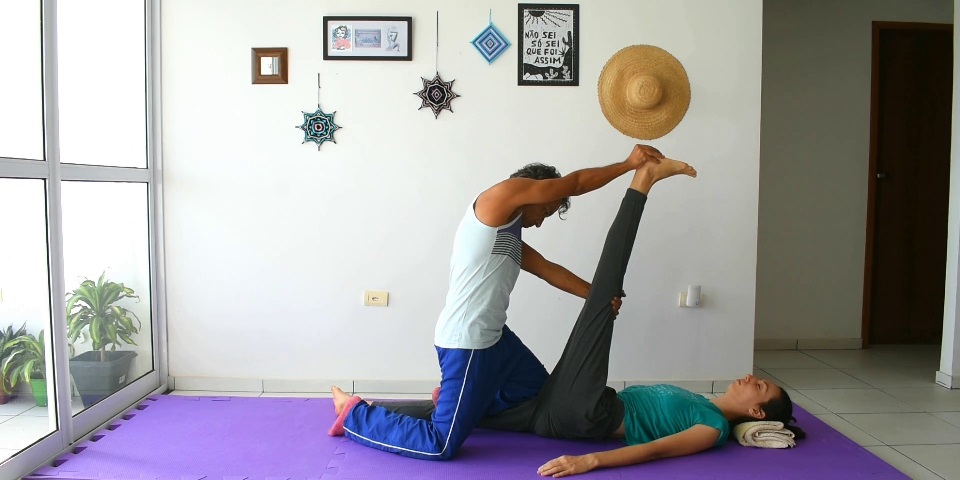 ---

---
---
Related Articles