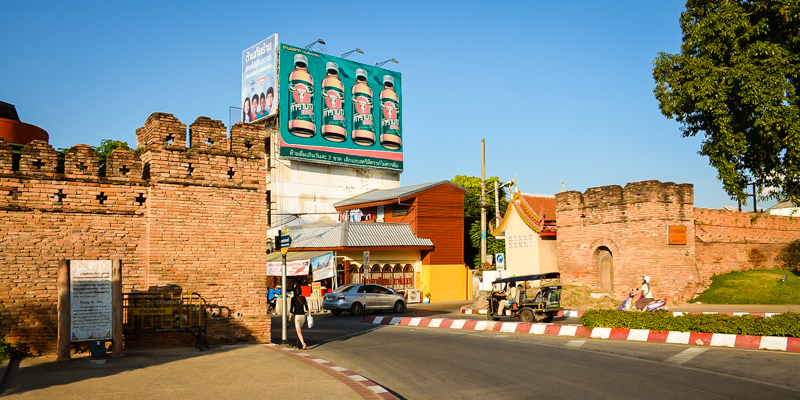 © Image from Paul Arps
Wandee Ancient Thai Massage is a Thai Massage School located in Chiang Mai. It is a one woman school – Wandee Boonsai is the founder, owner, and only teacher. She learned Thai Massage with her grandmother when she was a child – as many Thai do – but decided to pursue the career professionally only when she was 35. She has more than 30 years of experience in Traditional Thai Massage, she has worked in the Old Medicine Hospital as a practitioner and teacher, and finally opened her own school in 2000.
As most schools in Chiang Mai, she focuses on the northern style of Thai Massage. The courses offered are basically Thai Massage, Free style massage, Therapy Massage, Oil Massage and Foot Massage. However, you can choose a wide range of course duration, to suit your needs. The shortest Thai Massage course is 1 day (6 hours), and the longest is 1 month. There are about 6 hours of lessons per day, and Wandee only teaches to small groups of people. In the website it says it's advisable to call and book in advance, however the school seems pretty flexible to accommodate what you need and you can start a course any day.
Wandee's school also offers Thai massage treatments, given by a trained student, a staff member or by Wandee herself. There you can get a Thai Massage, a Foot Massage, an Oil Massage or a Herbal Massage – all 1 hour sessions, ranging from 150 to 800 baht.
In 2014, Wandee also opened a Guesthouse on the second floor of the school, which is very convenient for students who will take the longer courses. Plus, she also sells T-shirts to help maintain the school's website – there are 2 prints available, one with her face on it which is quite funny and a good way to support and remember the school by.
---

---
---
Related Articles