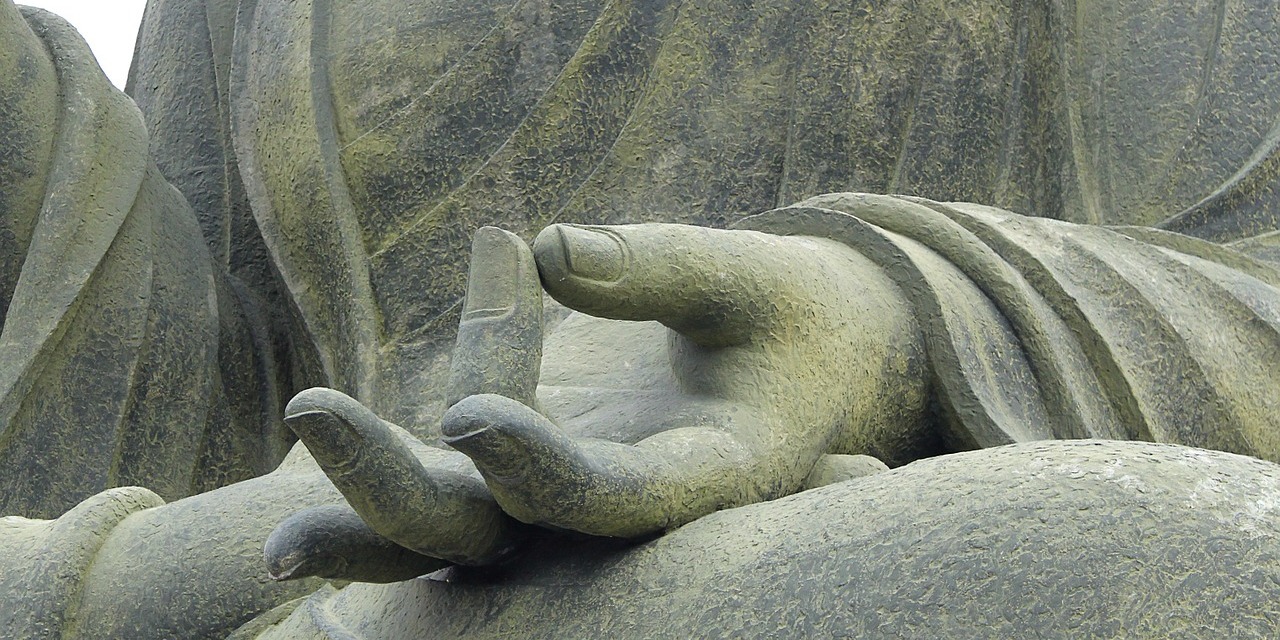 Most of the Thai Massage schools in Thailand don't offer on-site accommodation and the courses are generally not offered in a retreat-like setting. That's no problem because in Thailand there are always plenty guesthouses and hotels available everywhere, and you'll certainly find accommodation that suits you and your wallet.
It's however interesting to observe that for example Muay Thai training (Thai Boxing) is very often offered as a retreat, camp, or immersion event. It's like the opposite way compared to Thai Massage training. This must have historical reasons, but I think it's also because Muay Thai students generally seem to train for a longer consecutive period.
Anyway, you will see that some Thai Massage schools simply offer the option to rent on-site accommodation and stay with them, while others regularly organize actual Thai Massage event retreats for a predefined duration.
Another phenomenon is foreign Thai Massage teachers offering Thai Massage events in Thailand, most likely in local wellness resorts or learning centers, and preferably in exotic environments like on the idyllic Thai islands. Those events you can find via Thai Massage schools in your own country that offer so-called study-abroad-programs or on one of the many international event websites available like allevents.in or retreat.guru.
Retreats and retreat styled events have there advantages, but it's certainly not the best option for everyone. Some don't want to stay the whole day and night with the teachers and other students, others however think it's a great way of sharing, getting to know each other better, and a way of deep immersion in Thai Massage.
But okay, let's now take a look at a selection of Thai Massage schools and resorts in Thailand that offer on-site accommodation or retreat-like settings or events.
Baan Hom Samunphrai
Baan Hom, a bit outside Chiang Mai city and in a rural setting, offers retreat like accommodation in traditional Thai farm house style. You'll find 5 distinct Thai traditional houses arranged as in a Thai village around a pond.
Jongrak Massage School
The Jongrak Massage School in Chiang Mai offers on-site accommodation for Thai Massage students.
Joy's House
Joy's House is basically a guesthouse which additionally offers Thai Massage and Thai Cooking classes.
Jungleyoga
The Jungleyoga retreat in Praiwan (Surat Thani province) regularly hosts Thai Massage retreats and other healing, spiritual, and bodywork events. An idyllic, magical environment with lodging offered on-site. Check their agenda on the website.
Naruncha Beauty
Naruncha Beauty in Chiang Mai offers Thai Massage classes and has the Naruncha Green House guesthouse attached to it.
Panviman Spa Academy
The Panviman Spa Academy in Chiang Mai is part of the Panviman Spa group and offers a wealth of Thai Massage and Spa training courses.
Samma Karuna
Samma Karuna on Koh Phangan is an international school of self-realization and spiritual awakening. Regular programs include Thai Massage workshops.
Siam Healing Centre
The Siam Healing Centre offers Thai Massage courses and treatments, regular Yoga classes and accommodation.
Sukko Spa Resort
Located centrally on Phuket Island, and surrounded by tropical forests and streams from a nearby waterfall, the Sukko Spa Resort offers training in several Thai Bodywork modalities including Reusi Dat Ton (Thai Yoga), Thai Cooking and Muay Thai.
Sunshine Network Lahu Village
The Lahu village in the Chiang Rai region offers regular 12-day Thai Yoga Massage immersion events where you will spend the training period in the village with the other students. Courses can be given by Chatchoi (the son of Asokananda, the latter being the founder of the Sunshine Network) or by one of the many so-called Sunshine Network teachers.
Thai Massage Circus
Actually, the Thai Massage Circus does not take place in Thailand, but in Laos. We mention this yearly one-month retreat as it's closely related to the Thai Sunshine Network and an event which is often frequented or combined by those already taking courses in Thailand.
The Fine Art of Thai Massage School
The main teacher of this school is Terdchai Chumphoopong aka Mac. The school offers on-site accommodation and daily vegetarian lunches. It's located a bit outside Chiang Mai, in a calm non-touristic area and as for lodging offers little bungalows, bedrooms, and tents. Check the website.
The Sanctuary Koh Phangan
The Sanctuary Thailand is a resort retreat center with a strong focus on healing and learning. They regularly offer Thai Massage events.
Tao Garden Health Spa & Resort
The Tao Garden from Mantak Chia needs perhaps little introduction. It's a large Spa, Wellness & Health enterprise in Chiang Mai offering a wealth of both treatments and courses, notably Chi Nei Tsang and many modalities of the Universal Healing Tao System.
Timmy's Massage Training Center
Timmy teaches Traditional Thai Massage in Chiang Mai at her home. If you wish you can stay at her place where she has a guesthouse attached.
TTC Spa School Bangkok
The TTC Spa school with branches in Bangkok, Chiang Mai and Koh Chang offers on-site accommodation in Bangkok near the famous Khao San Road backpacker area (Rambuttri road, Rambuttri Village Inn & Plaza).
Wandee Ancient Thai Massage
Wandee has a guesthouse on the second floor of her school in the center of Chiang Mai city.
Wat Po Massage School Salaya Branch
The Salaya branch of Wat Po offers 4 weeks and 5 weeks on-site Thai Massage retreats for their professional Thai Massage training programs.
---

---
---
Related Articles
---