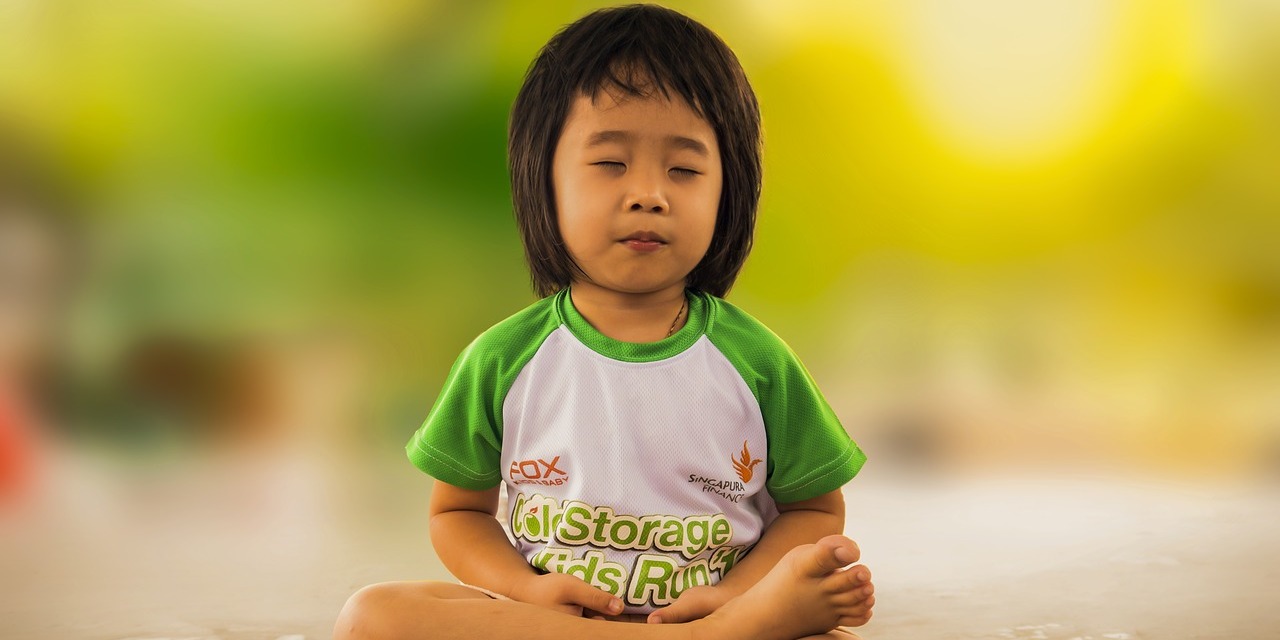 In the past, that is, before the 1950s, Thai Massage training in Thailand was typically given in Buddhist temples by monks, at home within the family, or by local (folk) healers where knowledge was transferred from master to apprentice.
Later, notably after the 1970s, we've seen the steep rise of secularized Thai Massage schools outside the traditional settings, and furthermore, Thai Massage training schools in Thailand also opened their doors to foreign students.

Our eBook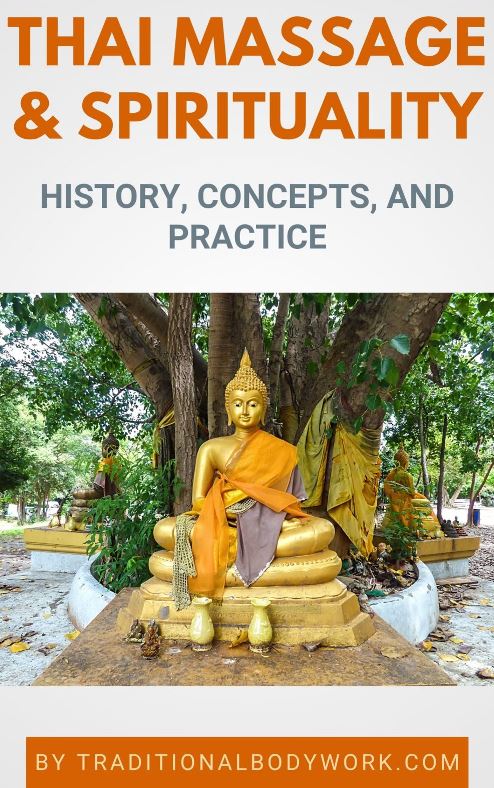 Yet, even today, despite of the commercialization of Thai Massage training, the Buddhist spiritual influence on Thai Massage education, on the teaching environment and study ambiance is still very much present and visible.
At the minimum you'll find a Spirit House somewhere outside the school on the terrain, or on the roof if there's no outside location, and you will find an little altar or shrine with Buddhist and other statutes, flowers, relics, incense, and such, within the school. Most likely you will also see pictures or small statues of Jivaka Komarabhacca, and sometimes also of the teachers of the teacher, or of other important Buddhist saints, including the Buddha.
Maybe the school or teacher doesn't perform a formal Wai Khru ceremony with the Thai Massage students to start the day, but if you would come early, before the classes start, you will surely see the lead teacher in prayer, thanking the Buddha, Jivaka and the forefathers, asking for their blessing.
Some schools however, will do a short daily Wai Khru ceremony together with the students, with inclusion of meditation and chanting or a more elaborate ceremony with full-fledged explanatory or motivational Buddhist Dharma talks.
In the Thai Massage study books, you will almost always find brief references to the Buddha, Jivaka, and the Wat Pho temple, that is, the religious-historical background of Thai Massage. Often you will also find guidelines on ethics included in the study material (notably Buddhist morality) with regard to practitioning or teaching Thai Massage.

Our eBook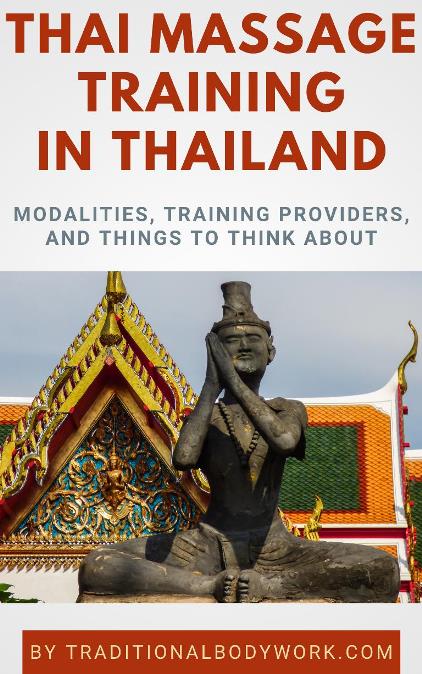 Moreover, most teachers will explain that a moment of meditation should be taken into account before starting a Thai Massage session with a client. This can be a simple moment of silence and concentration, or a more complicated set of Buddhist religious meditation techniques, incantations, rituals and visualizations.
After finishing a Thai Massage training course, even if it's one of a week or two, you will often get blessed by the teacher in a kind of small spiritual initiation, invoking Jivaka to give you strength and wisdom to impart selfless healing and happiness for your future patients and clients.
Moreover, if you have taken a Thai Massage teacher training, the spiritual blessing and initiation usually becomes somewhat more elaborate by visiting a Buddhist temple to be blessed by monks in an extended ceremony.
In short, the inclusion and or integration of Thai Buddhist spiritual aspects with Thai Massage education in Thailand cannot possibly be overseen.
---

---
---
Related Articles