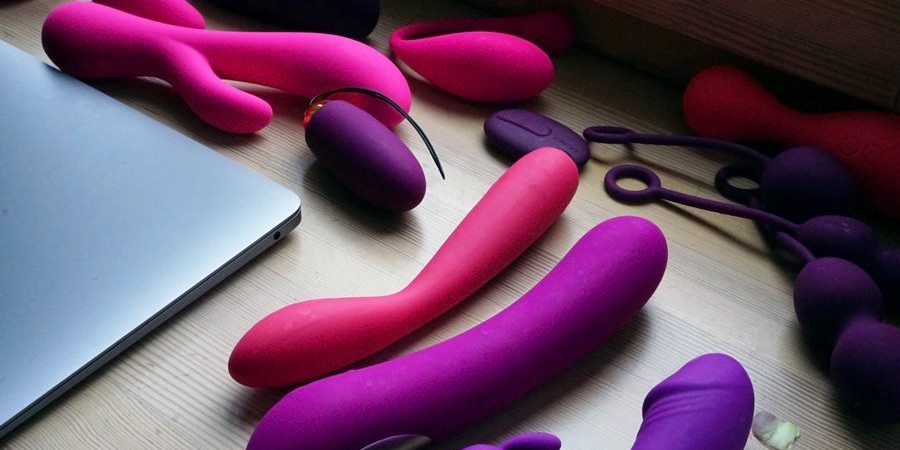 When it comes to the classification of sex toys it's a bit messy out there. For instance, when you visit websites of adult toy stores, you'll find wildly different sex toy categories with each of them, and sometimes it's not that easy to find what you're looking for.

Our eBook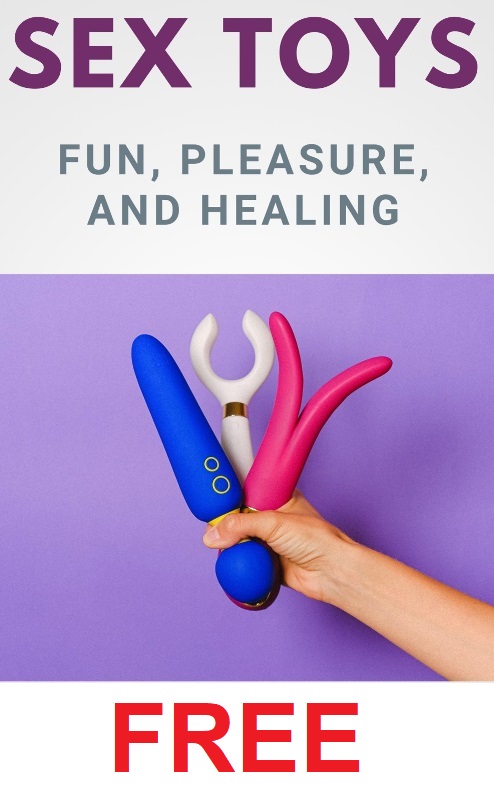 You may find categories such as Anal Play, Bath and Body, BDSM Play, Bondage, Books and Videos, Artificials, Couples Play, Gay Toys, Kegel Toys, Novelties, Kink and Fetish, Lubricants and Essentials, Prostate Play, Penis Play, Sex Enhancers, Sex Games, Vaginal Play, Masturbators, Strokers, and much more.
Often, the same types of products are listed in different categories. For instance, you might find the same prostate massager in the following categories: Anal Play, Couples Play, Men, and Prostate Play.
For what it is, below we've summarized some of the most popular and more common classifications and what each category may (more or less) entail.
Anal Play
Anal Play may include dildos, anal hooks, anal beads, anal douches, butt plugs, and prostate massagers.
Bath and Body
The Bath and Body category can include shampoos, bath soaps, creams, lotions, balms, sex toy cleansers, desensitizers, lubricants, massage oils, candles, and wax.
BDSM or Bondage
BDSM is a very large category and often used synonymously with categories such as Bondage, Kink and Fetish, or Restraints. The BDSM category contains items such as rope, tape, swings, cuffs, leashes, collars, floggers, dusters, gags, blindfolds, harnesses, muzzles, clamps, Wartenberg wheels, and spreader bars.
CBT
CBT stands for Cock and Ball Torture. Think of toys such as testicle clamps, cagers, chastity tools, cock rings, and penis plugs (also called sounding plugs or urethral plugs).
Clitoral Play
This category may include suction toys, tongue simulators, wands, vibrators, bullets, and pumps.
Couples Play
Couples toys refer to anything that can be used together, which includes a very vast array of sex toys. Think of vibrators, dildos, candles, erotic furniture, sheets and blankets, app or remote controlled toys, penis rings, bondage equipment, and whatnot.
Fantasy and Roleplay
This category can include a range of toys also found in BDSM, Kink, and Fetish categories.
Kegel Toys
Kegel toys, sometimes also called Pelvic Exercisers, are those devices that address the pelvic floor muscles, including the vaginal muscles. Think of toys such as Kegel balls, Ben Wa balls, and Love eggs (aka Yoni or Jade eggs).
Kink and Fetish
Kink and Fetish can include all BDSM sex toys, with addition of fantasy and roleplay items, such as costumes, uniforms, and special lingerie.
Lingerie
Lingerie includes visually appealing undergarments, sleepwear, lightweight robes, and certain types of erotic clothing, made from a broad range of fabrics, such as silk, satin, cotton, lycra, plastic, leather, lace, and so on.
Lubricants, Essentials, and Accessories
In this category, you can typically find lubricants, oils, gels, creams, lotions, desensitizers, sprays, books, videos, educational materials, genital jewelry, foams, condoms, batteries, gloves, sex toy cleansers, and so on.
Medical Play
Medical Play may contain gloves, sounding plugs, anal douches, enema tools, electrosex equipment, forceps, cupping systems, nursing or doctoring equipment, costumes, dilators, spreaders, straps, and Wartenberg wheels.
Men
In this category, you can find toys such as prostate massagers, penis pumps, sleeves, strokers, masturbators, sex dolls, dildos, sex robots, butt plugs, anal hooks, chastity tools, cock rings, and artificial vaginas, among others.
Sex Enhancers
Sex Enhancers may include desensitizers, lubricants, erection creams, aphrodisiacs, tightening gels, arousal gels, sheaths, strap-ons, anal relaxer creams, and pumps, among other items.
Temperature Play
Apart from candles, wax, ice and water play, and food items, you may also find a variety of sex toys in this category that come with a feature to heat or warm the toy before or during use. This, for instance, can be the case for prostate massagers, dildos, and dilators, among other toys.
Women
In this category, you may encounter vibrators, dildos, clitoral and vagina play toys, lingerie, artificial tongues, wands, strap-ons, thrusters, bullets, vaginal plugs, a range of Kegel toys (Ben Wa balls, Love eggs, etc.), and sex machines, among others.
Other Categories
Apart from the categories mentioned above, you can also find categories that are named directly after the items that are sold, such as Sex Dolls, Sex Robots, Lubricants, Dildos, Vibrators, Lingerie, Strap-ons, Harnesses, and Sex Games.
You may also find sex toys categorized after the materials they're made of, such as glass, crystal, leather, metal, gemstone toys, and so on.
---
---
Related Articles