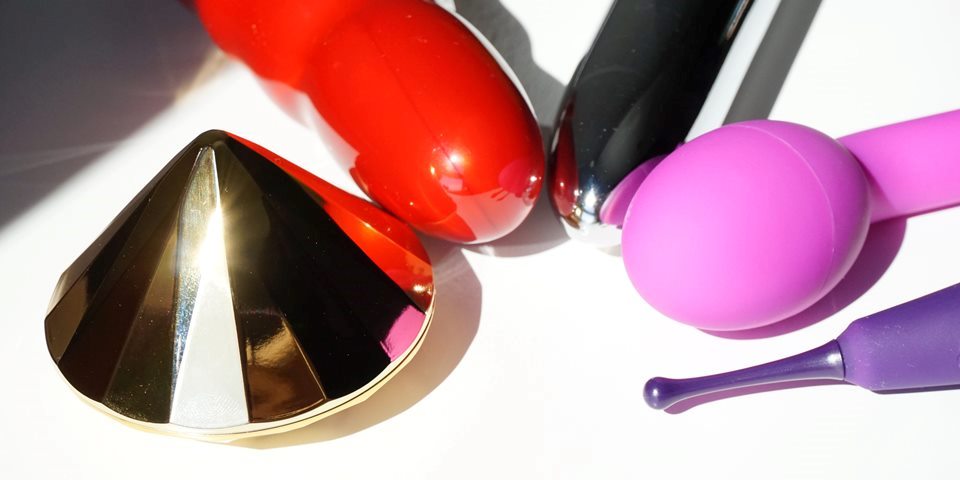 © Image from Gwen Mamanoleas
Sex toys (or adult toys) are made from a broad range of different materials with different characteristics, such as soft, hard, firm, elastic, durable, stable, hygienic, toxic, cold, warm, porous, non-porous, and so on.
For some persons, certain materials used in sex toys may cause allergies or other sensitivities when used externally and/or internally, and as such it is rather essential what type of materials to choose when buying (and using) a sex toy.

eBook | Click for details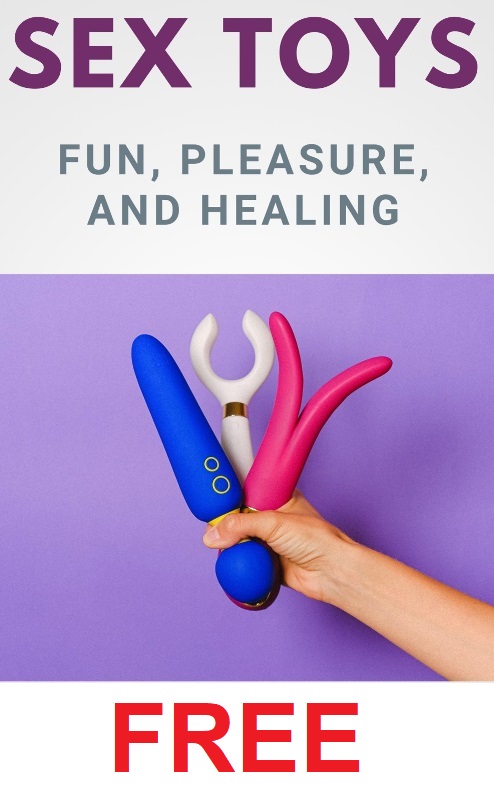 Another characteristic of sex toy materials is that certain materials don't react well in combination with some types of lubricants. For instance, silicone lubricants can damage sex toys made of soft materials, such as silicone, jelly, and rubbers. Thus, it's important to check which lubes don't threaten the integrity of the material a sex toy is made of.
The most common materials used for sex toys are silicone, glass, (semi-precious) gemstones, natural stones, ceramic, metal, plastics, leather, wood, thermoplastic elastomer (TPE), thermoplastic rubber (TPR), and polyvinyl chloride (PVC). The latter three products are often simply called rubber or jelly.
Silicone sex toys are perhaps the most widely produced, because it's versatile in use, non-porous, soft, elastic, non-toxic, and easy to clean.
Plastics are generally not considered body-safe, but nowadays there are also safe plastics on the market, such as ABS Plastic (Acrylonitrile Butadiene Styrene). ABS is firm, what makes it ideal to produce vibrators, bullets, and so on, that is, externally used products.
Glass is non-porous, durable, body-safe, and gets warm quickly, and moreover, it's very easy to clean. The glass used for sex toys is of a special nature (usually borosilicate glass) and doesn't shatter or break easily.
Metal sex toys (such as stainless steel) have more or less the same properties as glass toys, that is, they're typically non-porous, durable, and body-safe, but can provide more weight and pressure compared to glass, which may be needed or wanted.

eBook | Click for details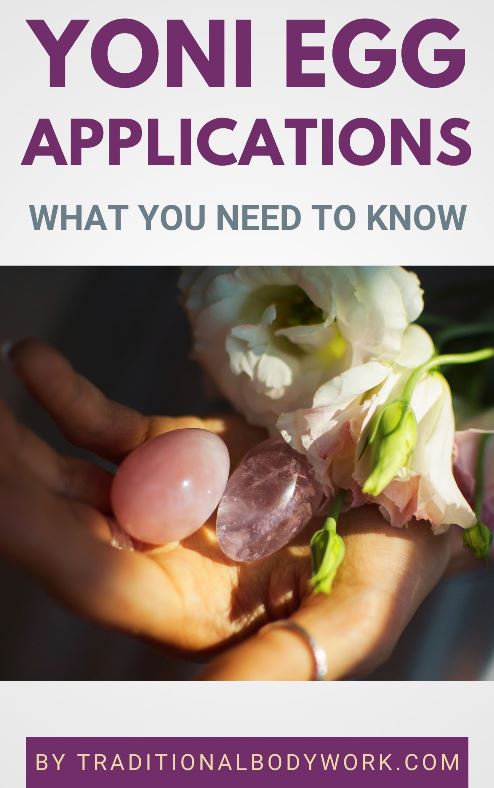 Gemstones and other natural stones are durable, firm, and usually body-safe, but quite some may be porous, which can make hygiene an issue. Some people specifically prefer using gemstones, crystals, and stones because of the minerals in them and/or the supposed healing energies, radiation, and frequencies they emit.
Although materials such as jelly, rubber, cyber-skin, vinyl, PVC, TPE, and TPR are generally cheaper, versatile, soft (although they can be made to be hard also), elastic, and flexible, they may contain toxic components like phthalates and chemical softeners, and may be somewhat porous. It's advised to regularly replace adult toys (after six months to one year of use) made from these materials.
In any case, no matter what kind of material is used for sex toys, it's always advised to clean them well before and after use. Moreover, always check on the integrity of the toy, that is, check if it's not in some way damaged.
---
---
Related Articles