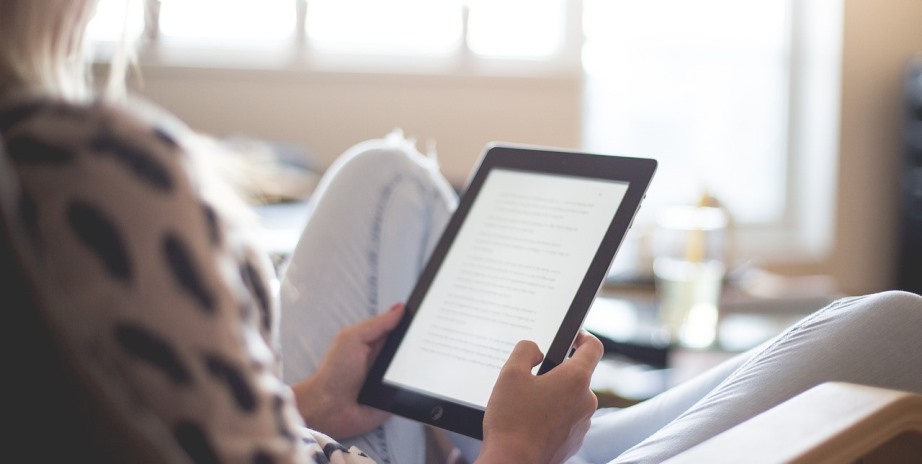 In this article, we take a look at some of the best known Traditional Thai Medicine and Thai Massage books and manuals written in or translated to English in past decades, also discussing briefly their respective authors. Mind also that Thai Massage is often called Thai Yoga Massage.
Before we start with our overview further below, we like to mention that we here at TraditionalBodywork.com have also published a range of eBooks (and video workshops) about Thai Massage (and Thai Yoga aka Reusi Dat Ton). Feel welcome to take a look in our eBook shop.
1. Pierce Salguero & David Roylance
Pierce Salguero is an Associate Professor of Asian History & Religious Studies at The Abington College of Penn State University, Pennsylvania. He's the author of many books and publications, notably also about Traditional Thai Massage and Traditional Thai medicine. Additionally, Pierce offers individual or group instruction in Traditional Thai Medicine, Buddhist Medicine, and classical Chinese medical texts, geared toward practitioners of complementary alternative medicine.
David Roylance is a teacher of Traditional Thai massage and Thai Healing Arts, as well as the executive director of the Thai Institute of Healing Arts.
Encyclopedia of Thai Massage: A Complete Guide to Traditional Thai Massage Therapy and Acupressure | Pierce Salguero & David Roylance
The Encyclopedia of Thai Massage is a guidebook that gives detailed information about Thai massage techniques, as well as its history, spiritual traditions, and ethical codes.
2. Asokananda (Harald Brust)
The late Asokananda was the founder of well-known Sunshine Network. During his lifetime he spent many years in Asia, where he was involved in research about (teaching) Yoga, Buddhist meditation, and Traditional Thai Massage. He wrote about meditation, Tai Chi, and Thai Massage, publications and books which have been translated in a number of Western languages.
The Art of Traditional Thai Massage by Asokananda
This important and already classic book by Asokananda was the first publication about Thai Massage in any Western language.
3. Chaithavuthi Jan & Kanchanoo Muangsiri
A Thai Massage book from Jan Chaithavuthi and Kanchanoo Muangsiri, the founders of the TMC School Chiang Mai. On the Thai Massage Book Press you can find more publications, text books and manuals used in Thai massage classes from the school.
Thai Massage the Thai Way: Healing Body and Mind
This Thai Massage book covers history, Sen Energy Lines, past, present and future of Thai massage. Many pictures of positions and posture and anatomical drawings.
4. Ananda Apfelbaum
Ananda Apfelbaum is the founder of Thai Massage Sacred Bodywork and offers training in traditional Thai Massage. She wrote the well-known book on Thai Massage, called "Thai Massage, Sacred Bodywork." She is certified as a Thai massage therapist from the Buntautuk Traditional Hospital in Chiangmai (aka the Old Medicine Hospital). In Thailand, she also trained with Ashokananda (Sunshine Network), Chaiyuth Priyasith, Chongkol Settakorn, and Ajahn Pichest Boonthumme.
Thai Massage: Sacred Body Work
This book is a complete guide to the Thai Traditional Massage practice that benefits body, mind, and spirit. Fully illustrated, step-by-step instructions to enable the reader to use this therapy with a partner at home or with a client. The book explains historical and philosophical background of Thai Massage as well as religious origins.

5. Kam Thye Chow
The late Kam Thye Chow (1958 – 2018) was a renowned Thai Yoga Massage teacher and the founder of the Lotus Palm School in Canada. His style was influenced by Asokananda, Chaiyuth Priyasith and Pichest Boonthumme.
Thai Yoga Massage: A Dynamic Therapy for Physical Well-Being and Spiritual Energy
Edition with DVD featuring Thai Massage combining stretching, breath work, assisted yoga postures, and acu-pressure point therapy. Kam Thye Chow leads you through every aspect of this bodywork therapy using detailed, step-by-step photographs, also demonstrating the techniques on DVD to perform a 1-hour massage.

6. Bob Haddad
Bob Haddad is a renowned Thai Massage practitioner and teacher, the founder of ThaiHealing-Arts and based in the USA. He's also the founder of the Thai Healing Alliance International (THAI) and an Executive Council Member of the alliance.
Thai Massage & Thai Healing Arts: Practice, Culture and Spirituality
A publication very different than other books, presenting a much wider scope with information on the historical, spiritual, and cultural connections, practice, techniques, and concepts, with an addition of essays about actual practice with clients, written by therapists and teachers from around the world.
7. Maria Mercati
Maria Mercati is an old-timer in Thai Massage. She practices in Cheltenham (UK) and is the founder and principal teacher of Bodyharmonics. Apart from Thai Massage, she occupies herself with Tuina, Acupuncture, and Indonesian Massage.
Thai Massage: Natural Therapy for Flexibility, Relaxation and Energy Balance
Well-know classic: beautiful pictures, background info, thorough explanations, easy to follow, a complete guide and tutorial to doing Thai Massage.
8. Nephyr Jacobsen
Nephyr Jacobsenis the founder of the Naga Center in Oregon, Portland. The school teaches Traditional Thai Medicine, Herbalism and Thai Massage. Nephyr also founded the Naga Center Teacher's Guild, an international affiliation of Thai Medicine teachers who have been trained to offer a certain set of Naga Center Thai Traditional Healing Arts training courses.
Seven Peppercorns: Traditional Thai Medical Theory For Bodyworkers
The book covers traditional Thai medicine practices including: Thai element theory, physical therapies, medical Buddhism, herbal medicine for massage, divinatory practices, and spirit medicine within the context of a Thai bodyworker's instructional manual. The book is designed to bring practical understanding of Thai bodywork as it is practiced by traditional doctors in Thailand.
9. Noam Tyroler
Noam Tyroler, an established Thai Massage therapist and teacher, is the founder of the School of Thai Acupressure. Noam specializes in Thai Physical Therapy also referred to as Thai Acupressure or Thai trigger point therapy, which is a specialization of Traditional Thai Massage.
Thai Acupressure: Traditional Thai Physical Therapy
Thai Acupressure is the medical branch of Thai Massage and Thailand's traditional Physical Therapy. Noam Tyroler's famous guide includes: 60 traditional medical formulas for the treatment of orthopedic pains and ailemnts, an Anatomical Atlas that demonstrates the location of 230 acupressure points, and over 200 diagrams and more than 800 photos.
10. Dr. Anthony B James
Dr. Anthony James, a long-time experienced Thai Yoga massage practitioner and teacher, runs an ensemble of organizations and institutes under several names and "brands" like the International Thai Therapists Association (ITTA), the Oklevueha Native American Church of SomaVeda, the Native American Indigenous Church, the Thai Yoga Center, the Humiovi Thai Yoga Institute and the SomaVeda College of Natural Medicine.
Ayurveda of Thailand: Indigenous Traditional Thai Medicine and Yoga Therapy
About Indigenous Traditional Thai Medicine and Thai Yoga. The book provides clear and thorough instructions and details for the practice of the art in a clinical setting. Over 160 photos and graphic illustrations, detailed and well researched history and medical anthropology of Thailand's traditional medicine system and Yoga Therapy.
---