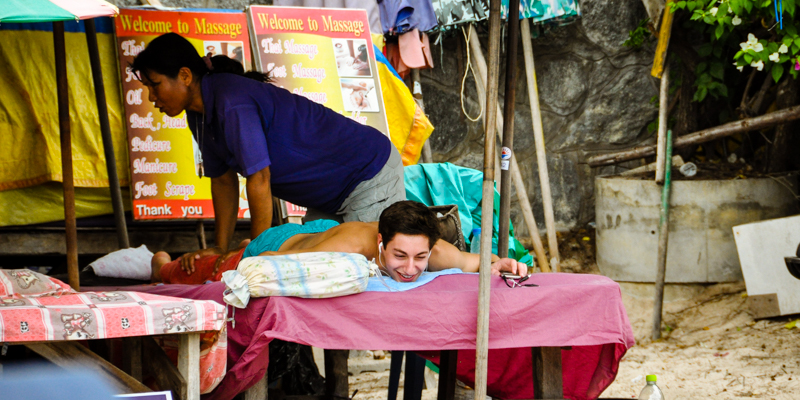 In this post, we take a look at the role and importance of Thai women in the Thai Massage treatment and training industry in Thailand. We talk a bit about the place of Thai men also, but rather as a comparison, to give a better idea about the impact women have on Thai Massage in Thailand.
1. Spas and Massage Parlors
Being in Thailand it's apparent that the majority of treatment practitioners in Thai Massage spas, wellness centers and massage parlors are women. Thai women. Masseuses. Male Thai Massage practitioners are rarely to be found, and I would say that nine out of ten of the massage practitioners are female.
This however is not a Thai phenomenon. Around the world in most countries, practitioners in spas and wellness establishments are women. The reason behind this is, I suppose, both cultural and historical. For ages, women have been considered the exponent of care, of taking care, and this a role pattern still imposed in many societies. A bit the same as with nurses in hospitals, where likewise, male "versions" are an exception.
Men can give massage treatments equally well, of course, but on the whole it's a minority that ventures into the massage treatments business. And although things are increasingly changing nowadays, many people — clients — still expect to be treated or massaged by a woman. This counts for both men and women, by the way.
2. Midwifery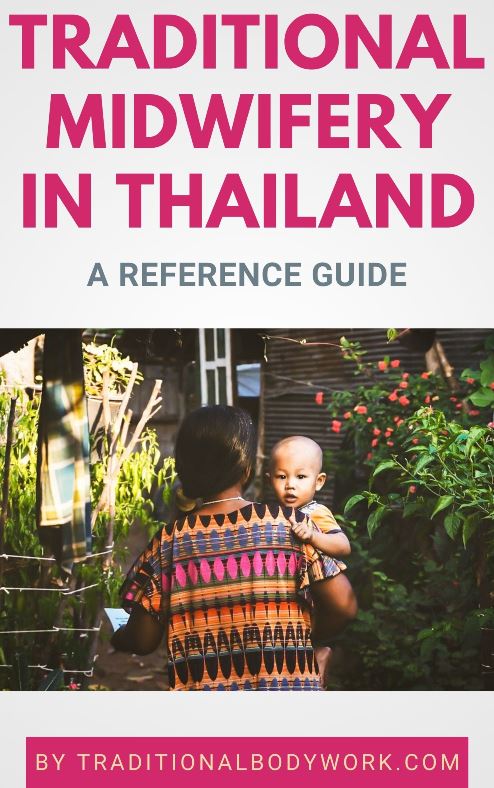 Another facet is that of Traditional Midwifery (Moh Tum Yae) in Thailand. For Thai midwives (Mor Tam Yae), Thai Massage is an important part of their practices and the trade has usually been carried out by women. This counts for Thailand, but globally also.
There are and were exceptions, of course, and evidently men can also support women in the pregnancy, labor or postnatal period. But then again, the words midwifery and midwife say enough by themselves; have you ever heard of midmanery or a midman?
Now, the fact that midwifery is usually done by women is easily understandable. Pregnant women, or those in labor or in the postpartum period generally feel more comfortable being helped by another woman, preferably one that has gone through the same process of giving childbirth. It's also often seen as more "ethical," and well, historically and culturally it's just how things are.
3. Traditional Healers
When we look at individual folk or traditional healers in Thailand, the situation is somewhat different. The number of male practitioners definitely increases. Local healers are often specialized in certain therapies, such as Tok Sen, Thai Fire Therapy, Herbal Compress Massage, Abdominal Massage, Chiropractic, and so on.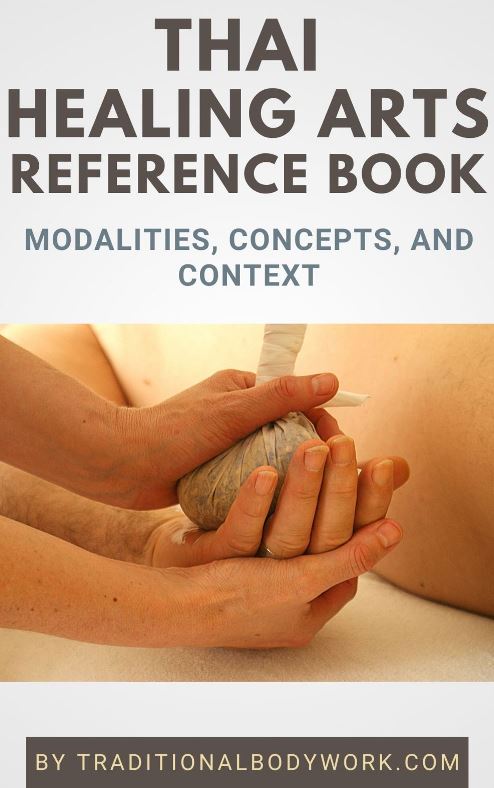 In the North of Thailand they are called Mor Muang and in the South Mor Pheun Baan, which are labels for "local doctor" or "traditional healer." They practice different traditional medicine specialties, such as Mor Ya (Herbalist), Mor Pao (Bone Blower), Mor Suang (Spiritual Healer). These are mostly male traditions.
The massage specialist or Mor Nuad (Massage) are practitioners and therapists who have certain specializations, such as treating neck or back problems, knee issues, or abdominal pains, to name some examples. They can be both male and female.
As mentioned before, the Mor Tam Yae (Midwife) is predominantly female and specializes in taking care of women during pregnancy, childbirth, and the postnatal period.
4. Training industry
Yet, when we look at the Thai Massage training industry in Thailand, we see a different scenario. Although I certainly don't have the exact statistics, it's pretty clear that the teachers generally are both female and male, I would say perhaps 65% women and 35% male.
Larger Thai Massage schools (notably those also offering typical spa treatment modalities) often have more female teachers than male employed, but with small one-person schools and trainers I would rather think it's more like about fifty-fifty.
One-man or one-woman massage instructors often have very particular teaching specializations, such as Abdominal Massage, therapeutic Thai Massage, Genital Massage, Tok Sen, Herbal Compress Massage, to name just a few of the vast spectrum of Thai Massage modalities.
5. Conclusion
The role and importance of Thai women in the Thai Massage industry is significant, both in the treatment and training industry.
It's clear that female therapists and teachers outnumber male practitioners, and although men are certainly present, they are usually highly specialized in certain Thai Healing Arts treatment or training modalities.
When it comes to traditional and folk healers we see that certain specializations are usually practiced and taught by men, others by men and women, and some, like traditional midwifery, predominantly by women.
---