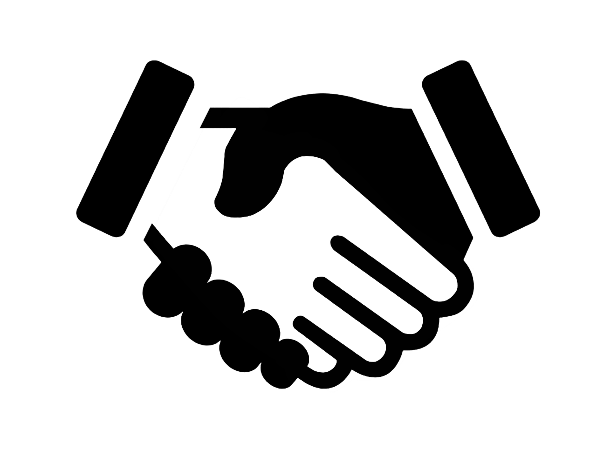 Thai Traditional Medicine is serious business in Thailand. Not only because of it being an important cultural heritage, but likewise because it has become an export product: Thai Massage, Thai Bodywork and Energy work in general, Thai Herbs and Herbal Medicine bring big bucks.
Traditional Medicine in Thailand is represented on top governmental level within the Thai Ministry of Public Health where there are several ministerial departments that occupy themselves with traditional and alternative medicine education and practice.
Furthermore, you'll find several large semi-governmental and private organizations in Thailand that disseminate, promote, teach, protect and regulate Thai Traditional Medicine modalities.
In this post we'll take a look at the various Thai Traditional Medicine e.g. Thai Massage and Spa associations and organizations one can find in Thailand.
Representing the highest level of governmental integration of Thai Traditional Medicine. Both the Institute of Thai Traditional Medicine and the Department of Thai Traditional and Alternative Medicine are an integral part of this ministry. The Ministry is located in Nonthaburi (near Bangkok).
Website: moph.go.th
The ITTM institute was founded in 1993 and aims at development, coordination, support and cooperation of Thai traditional medicine. It resides under the supervision of the Thai Ministry of Public Health and has the authority to perform various tasks regarding the protection and promotion of Thai traditional medicine training. The institute also does research on Thai traditional herbal medicine and herbs. Since 2002, the institute is part of the "Department for the Development of Thai Traditional and Alternative Medicine." The ITTM is located in Nonthaburi (near Bangkok).
Website: ittm.dtam.moph.go.th
The aims of DTAM are "to develop technical capacity in Thai traditional and alternative medicine by protecting, conserving and promoting Thai Traditional medicine knowledge, to promote and develop knowledge management systems, and establish standards of Thai traditional and alternative medicine practices and services to be equivalent to those of modern medicine, for effective and safe use in the health system as alternative form of health care for people to choose from." The DTAM is located in Nonthaburi (near Bangkok).
Website: dtam.moph.go.th
The council tests, certifies and registers Thai Traditional Medical practitioners and teachers. Mainly focused on Thai Massage, Thai Midwifery, Thai Pharmacy and Thai Traditional Medicine. Associated with the Department of Traditional Thai Medicine and Alternative Medicine. Located in Bangkok.
Website: thaimed.or.th
The Union of Thai Traditional Medicine Society was established in 1998 and has over 300 branches in Thailand with about 100,000 members. Its aims are to guard the principles and objectives of the ancestors who created Thai Traditional Medicine and to preserve the knowledge of Thai Traditional Medicine. The UTTS has as its main objective to preserve Thai Traditional Medicine wisdom, develop and promote the knowledge to all Thais and other interested parties internationally. A significant part of Thai Massage schools in Thailand are member of the UTTS. The Union is located in Nonthaburi (near Bangkok).
Website: utts.or.th
The TTMS is a Thai Traditional Medical Society approved by the Thai government (Ministry of Labor, the Ministry of Public Health, and the Ministry of Education) and runs vocational training schools. Quite some schools and training centers in Thailand are member. The TTMS doesn't seem to have their own website or Facebook page. If you'd like to know more about this organization, contact for instance the Yoga Massage School Metta Thailand, Suai Thai Massage School Phuket or Phenkhae Thai Traditional Medical School.
The Chetawan Health Group is an influential group of Thai Medicine Educators and Thai Traditional medical clinics. Members of the group are the Wat Po Massage schools, massage centers and clinics in Thailand, such as Wat Po Bangkok, Salaya Retreat, Wat Po Chetawan Chiang Mai, and so on. For more info, see the Watpo Medical Massage school website.
Website: watpomassage.com
Thai Spa Association
The Association is a non-profit organization, founded to promote and develop the spa and wellness industry in Thailand. Members enjoy benefits such as educational newsletters and seminars, regular member meetings and events, and the opportunity to network with spa professionals from Thailand and other international spa organizations. Headquarters located in Bangkok.
Website: thaispaassociation.com
Thai Lanna Spa Association
The Thai Lanna Spa Association is a resource for information on Lanna Spas located in Chiang Mai and Northern Thailand.
Website: thailannaspaassociation.com
Phuket Spa Association
The Phuket Spa Association (PSPA) represents members of spa and wellness organizations in Phuket to promote growth, awareness and professionalism in the industry and community.
Website: spaphuket.org
Samui Spa Association
Tasks as an organization are focus on training to successfully complete professionally designed courses in Thai massage and other popular spa treatments. The organization promotes and supports spas of Samui to comply with standards according to government's policies for the industry.
Website: samuispaassociation.com
The Thai Healing Alliance International is perhaps the largest global nonpartisan network of Thai Massage and Thai Healing Arts students, therapists, teachers and schools. Technically this is not a Thai organization but American at its source, but we do mention THAI here because it operates internationally and has Thai members in her Executive & Advisory Council, notably Coocky Tassanee the owner from Loi Kroh Massage School (Chiang Mai) and Max Scheuermeier the director of the Sunshine Massage School (Chiang Mai).
Website: thaihealingalliance.com