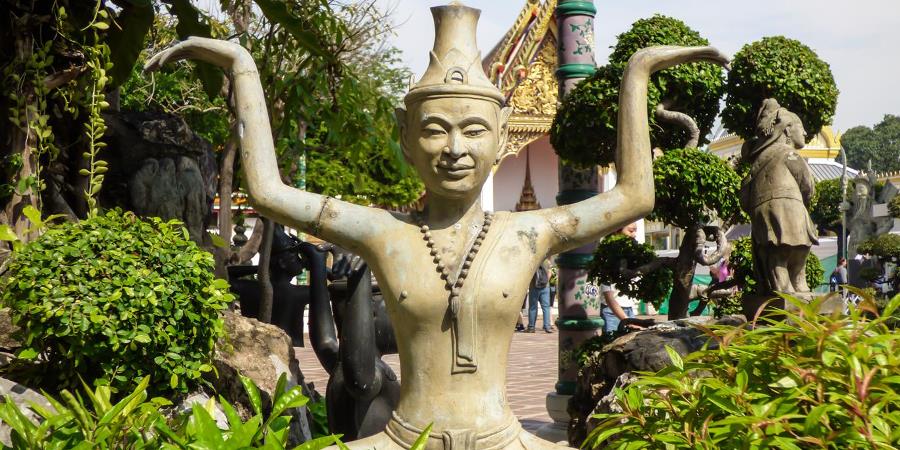 Japan, like Thailand, is a "massage country" and in the past two decades the number of Japanese tourists coming to Thailand has been growing significantly. The Japanese didn't overlook Thai Massage, and moreover, they didn't overlook Reusi Dat Ton (Thai Yoga Self-Stretching) or Rusie Dutton as it's preferably labeled in Japan.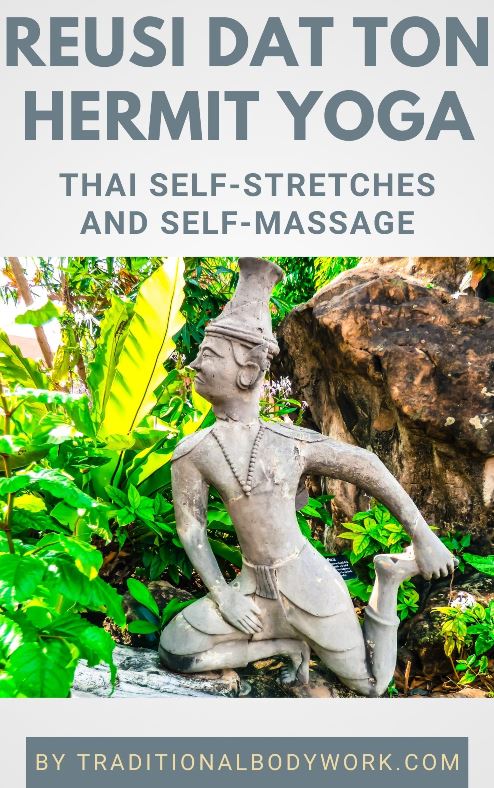 Today, you'll find an abundance of Thai Massage treatment and training establishments in Japan and more stunning perhaps, a significant amount of Reusi Datton trainers, workshops and regular classes. I think it's safe to say that you'll find more Reusi Datton teachers in Japan than in Thailand. And that… is something!
Looking at Japanese Thai Healing Arts schools you can't miss that quite a lot offer Reusi Datton training courses. And quite some only offer Rusie Dutton. I still have no clue why Thai Yoga Self-Stretching has become so popular in the country, but it's just big… very big in Japan.
In Thailand by the way, you'll find a number of massage schools specialized in Thai Massage and Rusie Dutton training for Japanese students. Examples are the Suai Thai Massage School in Phuket, the NBS Chiang Mai school, CCA Chiang Mai, Coran Therapy School Bangkok, and the Siam Health Culture Center. Many Rusie Dutton instructors in Japan got their training at these schools (or at their subsidiaries in Japan) and are affiliated teachers.
Of course, nowadays, massage and other bodywork is often also promoted as beneficial for things like beauty, aesthetics, relaxation, slimming, diets, and the like, and Rusie Dutton in Japan didn't stay behind. The Thai Yoga Self-Stretching healing art is increasingly promoted as being excellent for slimming, getting or keeping a good figure, and so on.
The craze for Rusie Dutton in Japan went so far that it led to the "Rusie Dutton Trademark Registration Case" in 2006. The Japanese businessman Mr Masaki Furuya tried to trademark "Rusie Dutton" in both the English and Japanese language. He filed two applications: one for Rusie Dutton in printing, including books and magazines, and another for teaching Rusie Dutton "Hermit Twisting" services. The Japan Patent Office (JPO) initially approved these applications but allowed the public to object to this decision within 60 days before final approval.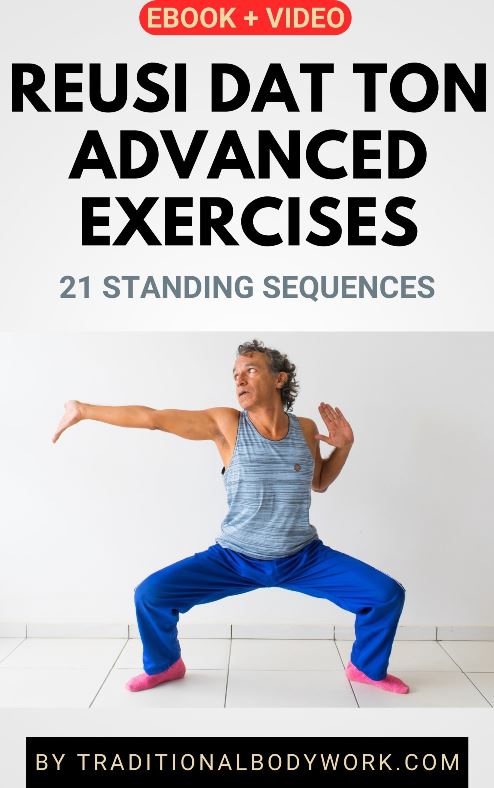 The case became a big thing among the mass media because the Thai government, Thai public and the media became furious and demanded from the Japanese government to invalidate the registration. Because of the importance of the matter, a task force was formed to study the possibility of an invalidation trial.
The Thailand Ministry of Commerce subsequently submitted an objection to the approval and Thailand's Department of Intellectual Property (DIP) contested the Japanese JPO's approval of the trademark applications on the grounds that Rusie Dutton is a common name, which according to both Japanese and international law, cannot be registered as a trademark. Another reason was that international and Japanese laws prohibit registration of widely recognized goods and services.
Finally, the JPO made the decision to revoke the trademark registration on April 17th, 2007, with the reason that the trademark was regarded as the property of Thailand including the Thai people. They further stated that Mr Furuya had without any permission or consent from the Wat Pho Thai Traditional Medical School or Thai government registered the name as a trademark.
In any case, with Japan and the Japanese, Rusie Dutton has gotten fervent admirers, and… being a huge fan myself I cannot say anything else than that Thai Traditional Yoga (Reusi Dat Ton) fully deserves it.
---