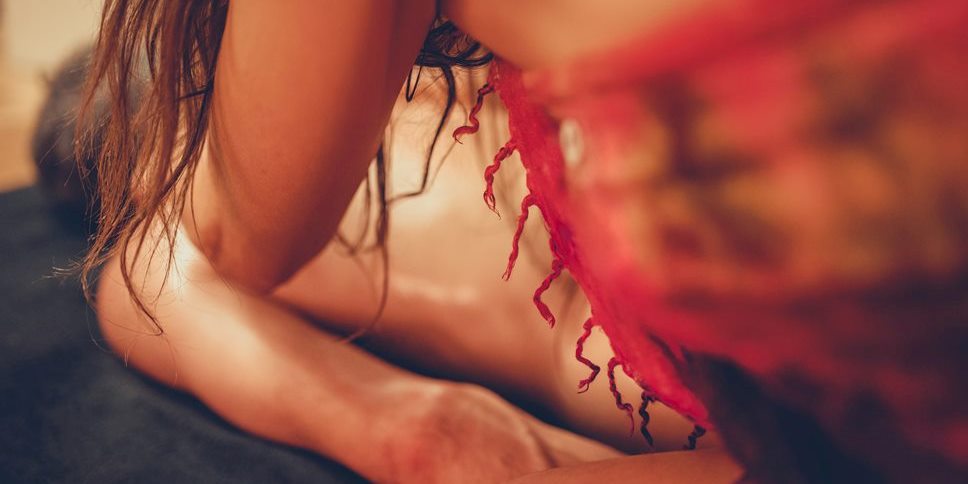 It's not uncommon that people sometimes assume that Tantra Massage is some kind of Happy Ending Massage. This is actually far off the mark, but then again — there's also some truth to it. As the saying goes: "Where there's smoke, there's fire."

Our eBook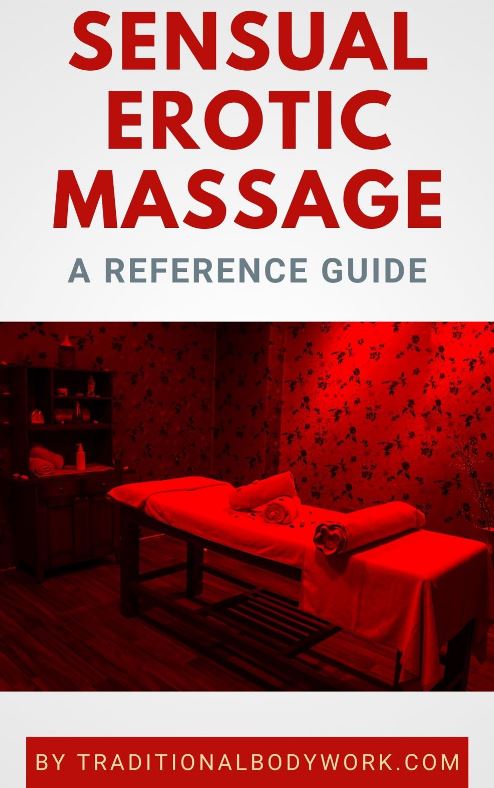 In fact, modern Tantric Massage — such as Yoni Massage, Lingam Massage, or Sacred Spot Massage, among others — is a Sensual Erotic Massage treatment modality, and it can easily be confounded with a so-called Happy Ending or even Full Service treatment.
As such, the label "Tantra Massage" is sometimes used as a cover i.e. concealment for Full Service or Happy Ending massages, usually in those countries or states where offering commercial sexual services is against the law. It's a bit the same practice — as too often happened in the past — when inappropriately using the term "Thai Massage" for a Happy Ending.
In any case, doing so is not only utterly confusing for the general public and for clients, but moreover — it gives a "bad name" to Tantra Massage. Or let's say it like this: it presents Tantric Massage in a completely incorrect way.
Another reason why some massage practitioners misuse the label "Tantric Massage" is simply because it sounds more interesting than Happy Ending Massage — one can perhaps attract more clientele and/or charge more — but more often than not the client will end up being disappointed with the service received because the practitioner actually had no clue what it means to give an appropriate Tantra Massage.
Nevertheless, on the surface there are some (possible) similarities between a Happy Ending Massage and Tantra Massage. For instance, the former is a Sensual Erotic Massage that ends with the client receiving sexual relief and an orgasm. That can also happen during a Tantra Massage, which is fully accepted as a possible outcome. The difference is that an orgasm and sexual release is the goal of a Happy Ending Massage, but in Tantra Massage it's rather a possible "byproduct."

Our eBook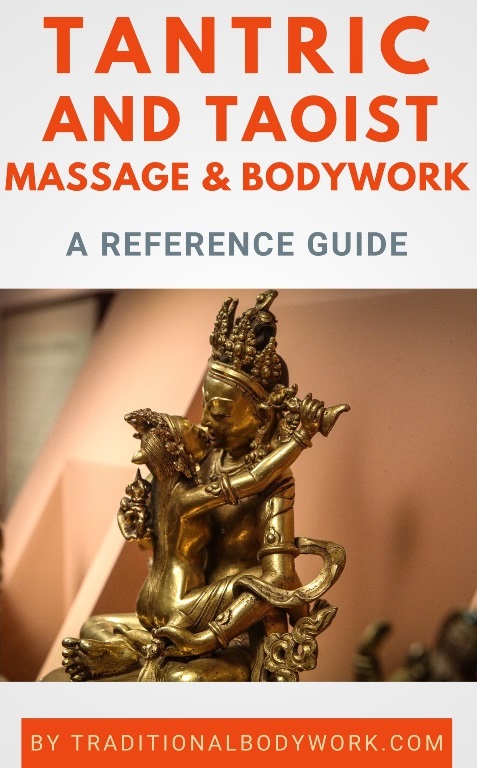 In the Neo-Tantric realm, Tantra Massage aims at trauma release, sexual dearmoring, sexual liberation, pleasure cultivation, Life Force Energy flow, non-duality, personal development, and spiritual growth. Seeking a Happy Ending Massage is something very different, and typically only serves temporary emotional or sexual relief, and not a structural outcome.
Another thing is that, depending on the type of Tantric Massage, both massage modalities will aim at working with the genitals. Nevertheless, in a Happy Ending Massage treatment giving a Full Body Massage is less common, but in Tantra it's actually unthinkable not to treat, caress, and massage the entire body, and not only the erogenous zones.
Moreover, a Happy Ending Massage provider will often aim at treating the client for just a short period of time (that is, until the client achieves an orgasm), while a Tantric masseur will deliberately make and take plenty of time, and work attentively, consciously, and slowly, giving the client a deeper, more fulfilling experience.
Thus, depending on the way a Tantra Massage is offered or even misused it may sometimes look like or even be a Happy Ending Massage, but when properly understood, it becomes clear that a Happy Ending Massage cannot and will not ever come close to the aims and experience of having a Tantra Massage.
---
---
Related Articles