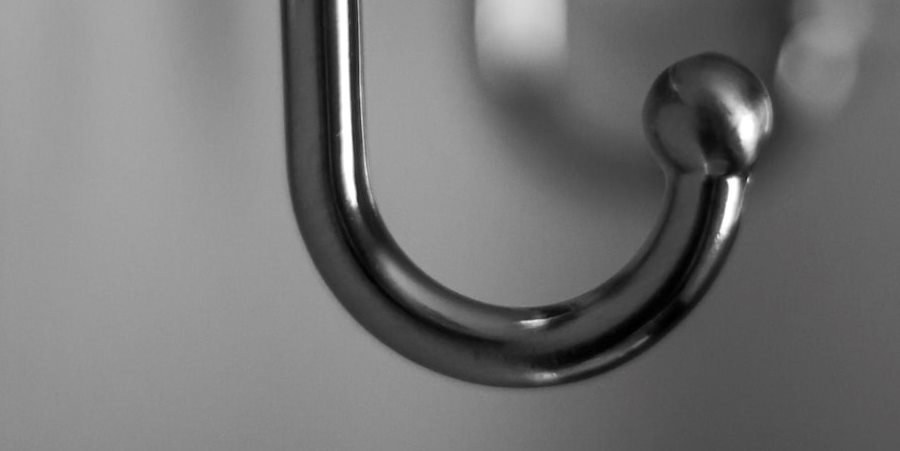 Anal Hooks, also called Love Plugs, are sex toys used for a form of anal play, typically applied to give pleasure to the submissive person (the so-called "bottom") in a sexual kink, fetish, and/or BDSM practice.
The Anal Hook is a type of hook-shaped device (having a U or J shape and resembling a fish hook), usually made from metal with a ball at the end, the latter being inserted into the anus for pleasure purposes.
At the other end of the hook one can often find a hoop or ring through which one can tie a rope or chain, which then makes it a bondage or kind of "torture" tool.
It goes without saying that one needs to practice caution not to damage the rectum of the wearer, while using a lot of lubricant when inserting an Anal Hook.
---
---
Related Articles