© Image from Tantus
A strap-on or a strap-on dildo is a dildo that typically comes with a harness (the harness connects/attaches the dildo to the wearer's body) to be used during sexual activity. The dildo will usually be positioned similar to that of a male's penis.

eBook | by TraditionalBodywork.com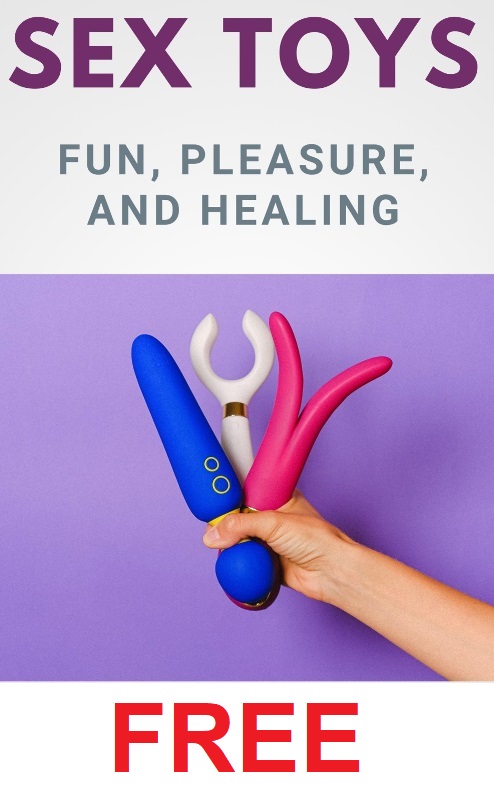 You can find strap-ons in a wide variety of versions or styles, which goes from the way the dildo is attached to the harness, the type and material of harnesses, double penetration devices, and — last but not least — the type of dildo.
Strap-ons are intended for vaginal, anal, and oral sex, pegging (a woman with a strap-on who penetrates a man anally), or masturbation, and can be used by all genders, although they're typically used by lesbian women, or women who have sex with women.
Strap-on toys are rather easy to clean and maintain. As is the case with all penetrating sex toys, it's advised to apply plenty of lubricants on the dildo in case of penetration other than via the oral way.
Specialty Strap-on
A strap-on (with special fittings) can also be used to attach the dildo to any object, such as a chair or bed, to be used with or without a partner.
Strap-ons with a hollow dildo may be used by those with a penis who want to enlarge, that is, lengthen and/or widen their penis.
There are also strapless strap-ons available (which then technically is not a "strap-on"), which are held in the vagina or anus, and thus not need a harness.
Another example of a specialty is a harness that also contains one or more plugs to be inserted in the vagina or anus, or in both orifices of the wearer.
---
---
Related Articles
---