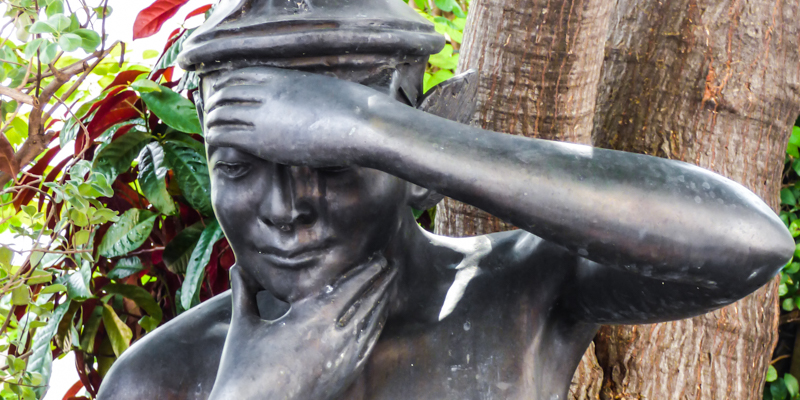 © Image from TraditionalBodywork.com
Reusi Datton, Rue-Si Dat Ton or Traditional Thai Yoga is not really Yoga. It's a bit the same as with Traditional Thai Massage which is not really massage.
However, when you see a Reusi Datton session you can easily get the impression of a series of Yoga movements being executed. But doing it yourself, you very quickly discovers that it only remotely resembles Indian Yoga.

eBook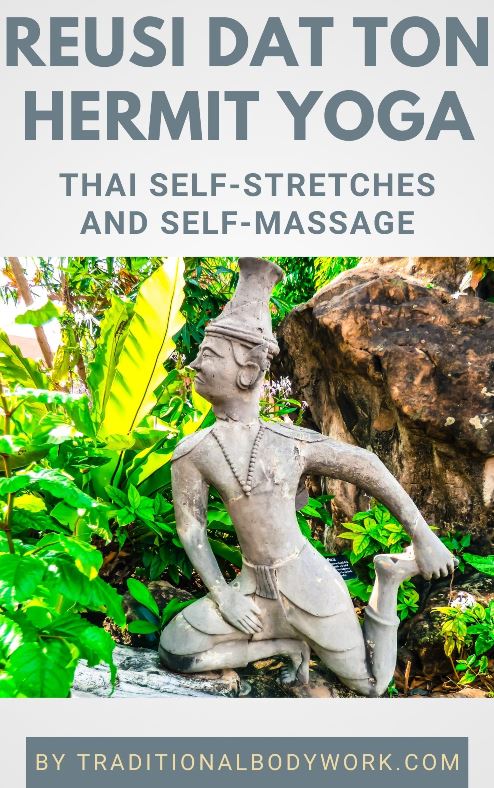 Reusi Datton is a seven-fold diamond in simultaneous, parallel, integrated action: strength, stretch, breath, balance, postural correction (chiropractic), muscle relaxation, and Thai Traditional dance.
That makes this Thai bodywork tradition quite hard to perform correctly and a seemingly simple work-out of about 45 minutes is in fact a very intense, concentrated, and meditative experience.
As believed to be the basis and foundation of Traditional Thai Massage (Nuad Thai), a Reusi Datton session also prepares the body well (warms it up) to receive a Thai Massage workout immediately afterwards. A little bit the same effect as having a Herbal Ball Compress massage session before a Thai Massage.
Reusi Datton is ideal bodywork for the Thai Massage therapist as a preparation and stretcher before doing a massage session, or as a cool-down compensator afterwards. Moreover, various exercises can be taught to the receiver to do at home, hence continuing the therapeutic work that needs to be done.
Reusi Datton or Thai Yoga is not really Yoga. No. But it sure as well does the job.
---
---
Related Articles
---