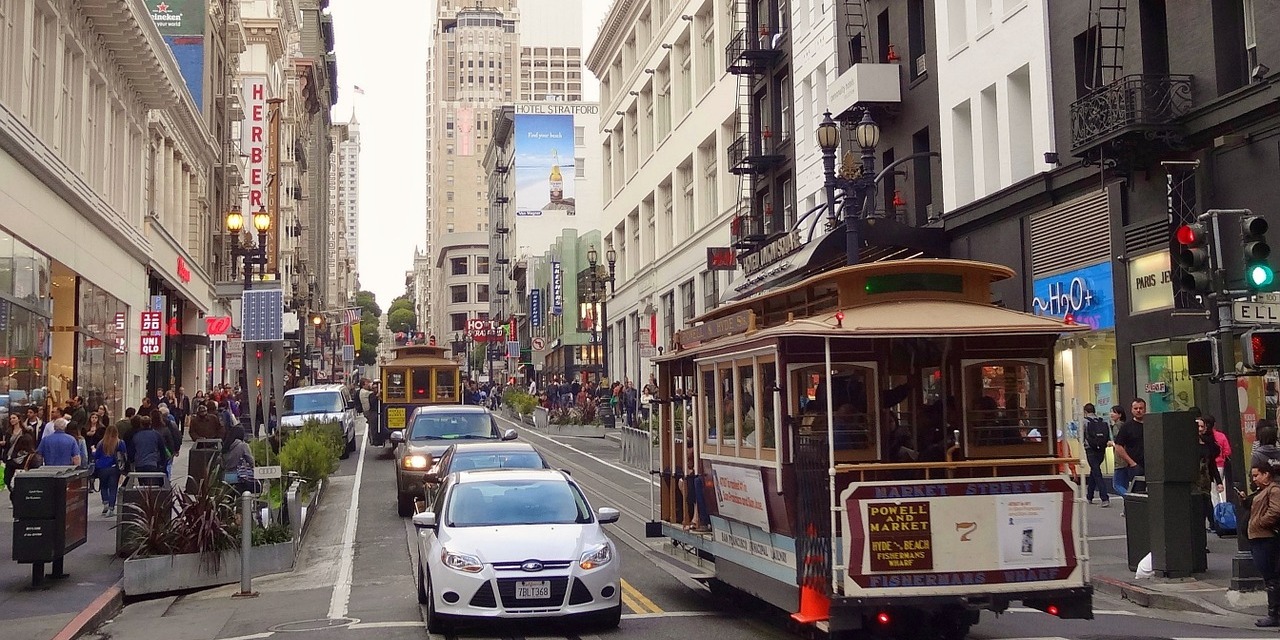 San Francisco is the commercial, cultural, and financial center of Northern California. The city proper boasts about 1 million people, while the greater metropolitan area has about 5 million inhabitants.
After the end of the second world war in 1945, the city experienced significant immigration, liberalizing tendencies, the rise of the so-called "hippie" culture, the Sexual Revolution, the Peace Movement, and the gay rights movement, making San Francisco a center of liberal activism in the United States.
In this post we list the Traditional Thai Massage training centers, teachers and courses we've found based in San Francisco. For Thai Massage in other American cities or regions, you're invited to use our Global Filter Engine.
ALIGN Integrative Wellness Centers are located at Sellwood Yoga in Portland, OR and Bernal Yoga in San Francisco, CA. Bill and Savonn Wyland own and operate the studios.
[Read More...]
The Bodhi Panya Institute in San Francisco is specialized in Traditional Thai Massage training and runs a 500-hour Traditional Thai Massage California State licensed program. The v
[Read More...]
Carolyn Cohen is a AcroYoga Senior Instructor, Thai Massage Educator, Somatic Yoga Facilitator and Clinical Bodyworker.
[Read More...]
Daniel Carr offers Thai Massage courses in Berkely, Los Angeles, Oakland, and San Francisco. Daniel studied intensively with Master Yong Kiat in Bangkok, a disciple of the late Aja
[Read More...]
Mai Thai Massage in San Francisco specializes in treatments and classes of Traditional Thai and Western style massages.
[Read More...]
MassageLogic Bodywork in San Francisco is founded by Carrie Stone. Carrie offers treatments and classes of Thai Massage.
[Read More...]
The NHI operates mainly in California and has campuses in Clovis, Emeryville, Petaluma, Redding, Sacramento, San Francisco, San Jose, Santa Ana, Los Angeles and Studio City. Thai M
[Read More...]
Purusha Yoga Studio in San Francisco, owned by Joy Ravelli & Eric Sparks, is a Yoga training center, but offers Thai Massage training also.
[Read More...]
Renew Wellness Holistic Institute in San Francisco offers a range of spa training courses, including Thai Massage training modalities.
[Read More...]
San Francisco School of Massage & Bodywork was founded in 1969. The school offers certificate courses, continuing education workshops, and massage classes. They run a 600 hour
[Read More...]
Daniel Carr offers Thai Massage courses in Berkely, Los Angeles, Oakland, and San Francisco. He studied intensively with the blind Thai Massage Therapy Master Yong Kiat in Bangkok.
[Read More...]
Suchada Traditional Thai Massage, located in San Francisco, is a Spa treatment services provider that also offers Thai Massage classes in cooperation with the Bodhi Panya Institute
[Read More...]
Thai Yogi in Sacramento is run by Keith Wagner. Keith offers a variety of treatment services and classes, like Thai Massage, Reiki, Chi Nei Tsang, Hot Stone Massage, and more.
[Read More...]
Urban Oasis in San Francisco offers Swedish and Thai Massage treatment sessions and training courses.
[Read More...]
---
---
Related Topics