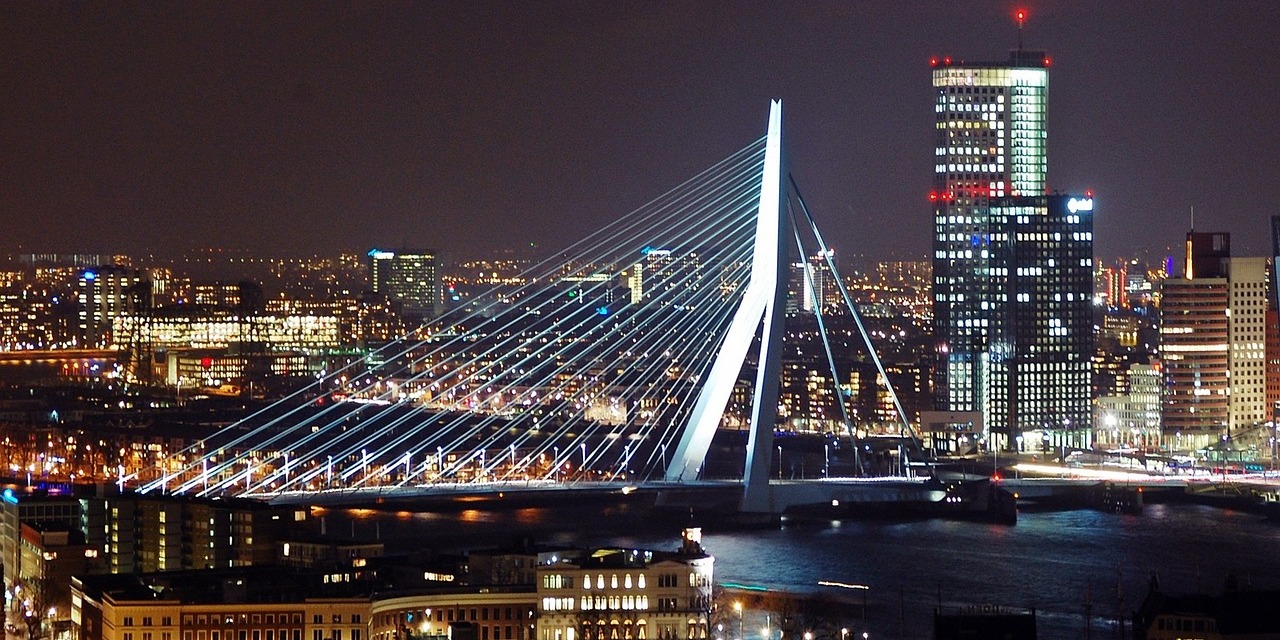 The city of Rotterdam is a major logistic and economic enter in the Netherlands and boasts Europe's largest port. It counts a population of about 600,000 people and is the second-largest city in the Netherlands, after Amsterdam.
Below you'll find the list of Thai Massage schools, trainers and courses we've found in Rotterdam. For Thai Massage training in Thailand, you may visit our Training in Thailand page.
Anand
Anand is a training center for massage, Reiki, Yoga, meditation and mindfulness. Also offers a one-year Thai Yoga Massage practitioner training recognized as a short polytechnic st
[More info...]
Balans in Beweging
Monique van der Kooij is the founder of Balans In Beweging. The place offers massage treatments and Thai Chair Massage and Thai table Massage courses.
[More info...]
Even bijkomen
Dorien Datema studied Thai Massage with the Thai Dee school for Thai Yoga Massage in Holland. Among other things, she offers Thai Yoga Massage training.
[More info...]
Jolange Opleidingen
Jolange Opleidingen is a hair, beauty, spa, and wellness educator offering both Western and Oriental course modalities.
[More info...]
Schoonheidsschool
Specialist in Beauty and Wellness education. Additionaly, offers Thai Massage course opportunities.
[More info...]
Thai Dee
The school from founder Tirza Bottema is based in Nieuwegein (Holland) but offers Thai Yoga Massage courses and workshops in various places in the Netherlands. Also offers a Dutch
[More info...]
Thai-Twist
Ton Bérénos works together with ITM-Hand Amsterdam and offers Thai Massage treatment sessions, and Thai Massage courses & workshops in the Netherlands.
[More info...]
Wellness Academie
The Wellness Academie offers a broad range of Wellness & Beauty training courses in Belgium and the Netherlands.
[More info...]
---
---
Related Topics