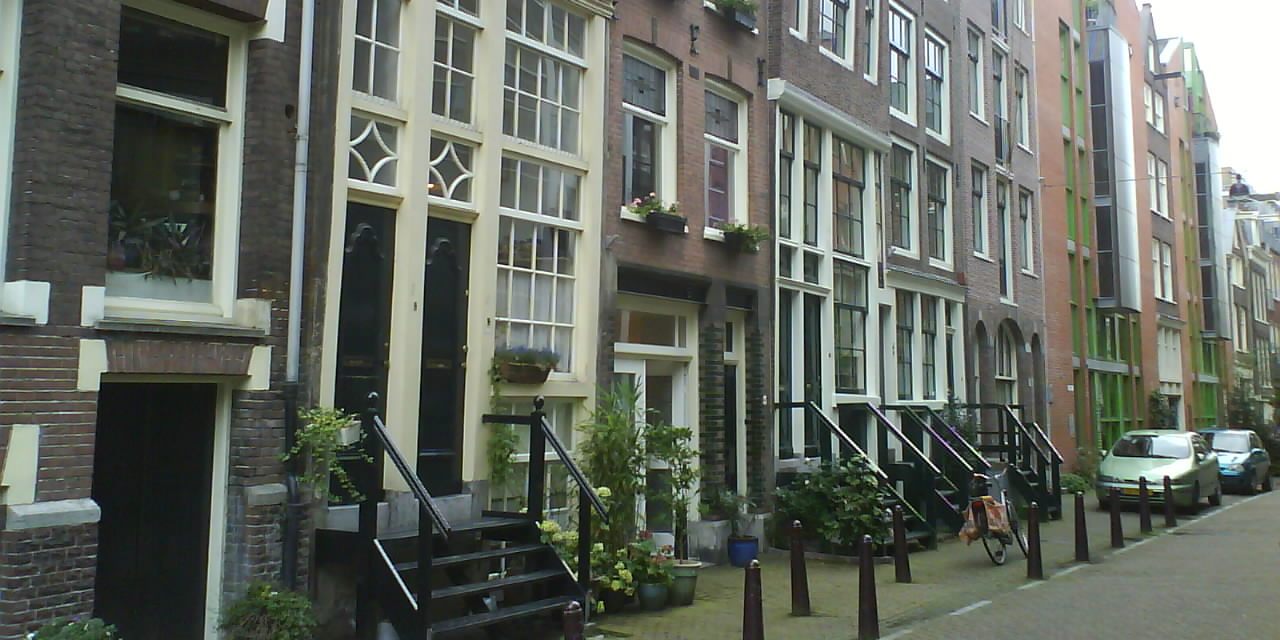 Amsterdam is the official capital and most populous city of the Kingdom of the Netherlands (the Netherlands is called Holland also). The seat of the Dutch government however is not in Amsterdam, but in The Hague. The city proper of Amsterdam counts almost a million inhabitants, with about 2.5 million souls in the Amsterdam metropolitan area.
Being the largest city of Holland, Amsterdam counts, as expected, the largest number of Thai Traditional Massage schools that is, about 15 in total. Note that in Holland it's rather popular to say "Thai Yoga Massage" instead of "Thai Massage." The reasons for that we've explained in a previous article Thai Massage or Thai Yoga Massage?.
For Thai Massage training in the rest of Holland, please check out blog post All Thai Massage Courses & Workshops in Holland.
Here below you'll find the complete list of Thai Massage schools and trainers in Amsterdam. For Thai Massage training in Thailand, you may visit our Training in Thailand page.
The Akademie voor Massage en Beweging offers a massage therapist study program and a variety of courses and workshops of mostly Western bodywork modalities.
[Read More...]
Carla is a re-balancer, bodyworker, reflex-therapist and yoga teacher. Additionally, she offers private courses including Thai Massage.
[Read More...]
Joyce Bosch does quite a lot of things. Her website subtitle is: coaching, counseling & training. One of her activities is offering workshops of Thai Yoga Massage.
[Read More...]
Esoterra offers both Western and Oriental massage and bodywork courses and workshops.
[Read More...]
Infinite Play is founded and operated by Dieke Bikker. She combines Partner Yoga, Thai Massage and Therapeutic Flying.
[Read More...]
ITM Thai hand Amsterdam was founded by Manuel Luque Aguilera and Nicole van Zurk and is a franchise of ITM Chiang Mai (Thailand). It's one of the best known Thai Massage trai
[Read More...]
Kesuwon is founded and operated by Cleo Tjitrodipo. He's a certified massage therapist and teacher. Cleo joins forces with other body-workers in the Thai Massage Collective.
[Read More...]
Lepeltje Lepeltje from Carollyne Tjong Ayong offers individual Cuddle Sessions, Massage Treatment sessions & Workshops.
[Read More...]
Robin Berkelmans teaches dance, tai chi, Chi Kung and Thai Massage. Additionally, he also gives massage and bodywork treatments.
[Read More...]
Specialist in Beauty and Wellness education. Additionaly, offers Thai Massage course opportunities.
[Read More...]
Shiyoma offers Shiatsu, Chair Massage, Herbal Ball Compress massage and Thai Massage treatments. Additionally, offers Thai Massage workshops.
[Read More...]
Tension Tamers was founded by Michiel Kaemingk in 2003. The studio in Amsterdam offers a variety of bodywork styles, including Thai Massage workshops.
[Read More...]
Thai Massage Collective is an ensemble of Dutch Thai Massage therapists and teachers. All members have been trained bij ITM. The collective offers Thai Massage workshops, treatment
[Read More...]
Ton Bérénos works together with ITM-Hand Amsterdam and offers Thai Massage treatment sessions, and Thai Massage courses & workshops in the Netherlands.
[Read More...]
The place from Jeroen in Amsterdam offers Thai Massage treatments and workshops.
[Read More...]
The Wellness Academie offers a broad range of Wellness & Beauty training courses in Belgium and the Netherlands.
[Read More...]
---
---
Related Topics