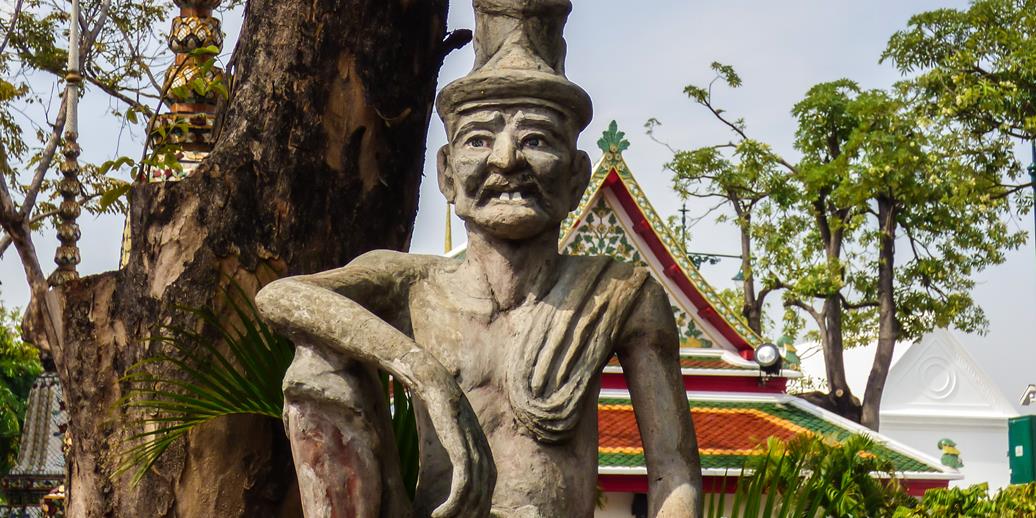 © Image from TraditionalBodywork.com
In Thailand, Traditional Thai Medicine is taken seriously. Quite a number of universities and colleges in the country offer Alternative and Traditional Medicine undergraduate and graduate programs, and there are various national associations and organizations that occupy themselves with Thai Medicine education and practice.
Most of the time the courses are named Applied Thai Traditional Medicine. Yet, sometimes only Traditional Thai Medicine depending on the specific focus of study contents. In the majority of cases there's a rather practical aspect to the studies… luckily. Because who needs a college Thai Masseur knowing only theoretically how the Sip Sen Lines run through the body?
Now, most of the time program curricula consist of a combination of 4 major studies: Traditional Thai Massage, Traditional Thai Pharmacy (herbs and application), Thai Traditional Medical Practice (diagnosis, prescription, etc), and Traditional Thai Midwifery (pre- and postnatal practices). Students can often choose a specialization. Depending on the college or university certain aspects of their Thai Medicine program have more focus than others, like more emphasis on Thai Pharmacy, or more on Thai Medical Practice, etc.
For instance, the Thai Massage programs vary from 372 hours to 800 hours or 1300 hours programs, with certain (therapeutic) specializations. Apart from the undergraduate Bachelor studies, some universities also offer graduate Master, post-graduate and research opportunities.
You'll find Traditional Thai Medicine programs being part of different faculties, depending on how a college or university is organized. Studies can be found at a Faculty of Medicine, Faculty of Public Health, Faculty of Nursing, at an Academic Hospital attached to a university, or even at a Faculty of Science and Technology.
Thai Traditional Medicine studies are generally accessible for foreigners also, but mind that most of the programs are in Thai (fully or partially) for which you'll need a good command of the Thai Language. Sometimes, parts of the university or college programs are offered as separate (sometimes international) courses (like for instance Thai Massage, Thai Midwifery or Thai Pharmacy or even Spa treatments), which would most likely give foreigners better opportunities to enroll.
Well, that's it for now. Below a list of the colleges and universities we've found in Thailand that offer Traditional Thai Medicine studies, courses and programs. Some websites have English sections which gives you a better idea of how Thai Medicine studies are offered Thailand.
Thai Massage Colleges in Thailand
---