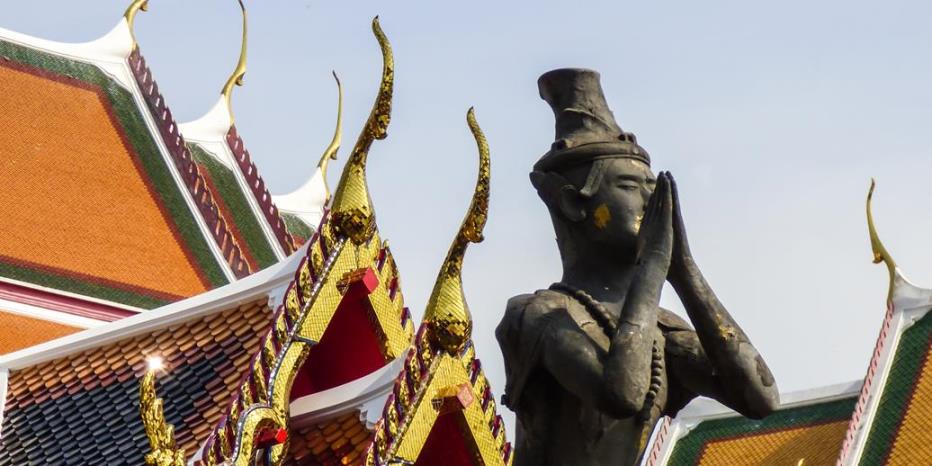 © Image from TraditionalBodywork.com
An interesting phenomenon in Thailand are the so-called Thai Arts & Culture Centers. These centers (or programs) come in various forms — as private initiatives, vocational schools, governmental supported institutes and other organizations, or home-stays — but what they all have in common is that, at one location or place, you can get a touch and feel of a broad variety of things Thailand has to offer traditionally and culturally.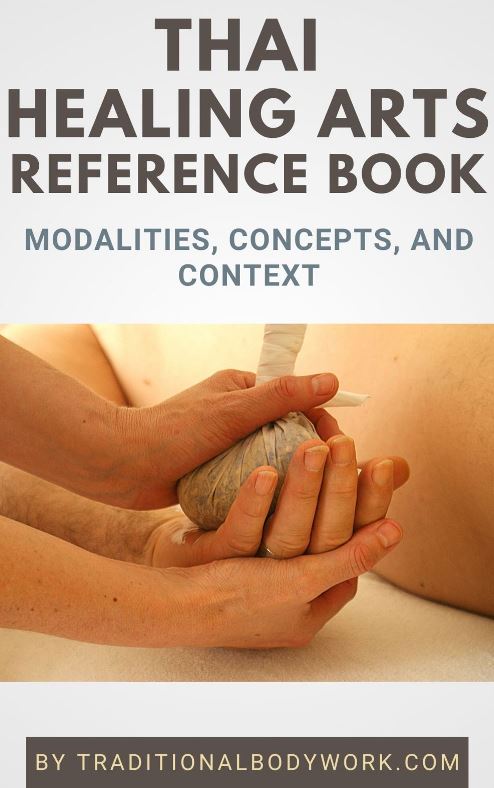 In this article, we'll list a selection of Arts & Culture Centers, Experiences & Immersions, and Culture Spas across Thailand. These centers supply Thai cultural information and usually they also offer courses and workshops, ranging from a few hours to a few days or longer.
Programs cover a variety of cultural heritage activities, arts, and crafts like, for instance, Thai Traditional Dance and Music, Thai Traditional Massage, Thai Yoga, Thai Martial Arts (such as Muay Thai or Krabi Krabong), Thai Cooking, and Thai Language classes.
Of late, we also see new developments, that is, the rise of the so-called Culture Spa & Retreats in Thailand, which, apart from simply relaxing and getting pampered, offer a choice of Thai Cultural and Traditional activities and workshops such as those mentioned above.
C&M Culture Center
The Thai Arts and Culture center on Koh Phangan (which also carries the name Koh Phangan Vocational School) offers a choice of learning "Thai Things," that is—Thai language, Thai Cooking, Thai Massage, religion, social habits, music, dance, art, and so on. Long stay education ED-visa support available.
ITDA Thai Art and Culture Center
The goal of the ITDA Thai Art and Culture Center in Bangkok is to provide knowledge about Thailand and the Thai People, to promote and propagate Thai culture and to teach Thai culture to new generations and foreigners. The center offers for instance Thai Soap Carving, Thai Fruit and Vegetable Carving, Thai Language, Thai Massage, and Thai Traditional Dance classes.
Sukko Spa Resort
The Sukko Culture Spa Resort is located on Phuket Island, and offers training in Thai Facial Massage, Thai Foot Massage & Reflexology, Thai Herbal Compress Massage, Krabi Krabong, Thai Massage, Thai Oil Massage & Aromatherapy and Reusi Dat Ton (Thai Yoga). Other Thai arts that could be learned are, for instance, Thai Cooking and Muay Thai.
Atsumi Healing Center
The Atsumi Retreat on Phuket island offers a wide choice of healing and cleansing treatments. In addition they offer Thai Arts and Cultural activities, like for instance Muay Thai and Thai Yoga, but also Meditation and Yoga classes, Spa services and Detox programs.
Sunshine Network Lahu Village
Perhaps not a Thai Arts and Culture center, but certainly an intense immersion in Thai Lahu Hill Tribe culture and life. The village in the Chiang Rai province offers Sunshine Network Thai Yoga massage retreats of ten consecutive days in the style of the late Asokananda, the founder of the well-known Sunshine Network.
Nong Tong Lisu Hill Tribe
The Lisu Hill Tribe at Nong Tong (Mae Hong Son region) offers a Home-Stay and Cultural Immersion Program. The goal of the program is to show how the Lisu Hill Tribe people live by being a part of daily village life and being able to participate in local craft workshops.
May Kaidee
May Kaidee is a chain of vegetarian and vegan restaurants and cooking schools in Bangkok and Chiang Mai. The centers offer a vast range of cooking courses and classes, including fruit carving courses.
Thailand Cultural Centre
The Thailand Cultural Centre in Bangkok is an educational center for the general public focusing on arts and culture. It provides education activities through performing arts, various forms of cultural activities, changing and permanent exhibitions and hosts a cultural library. It's not so much a place where you can learn doing Thai Arts, but rather learn about various Thai Arts.
Thai Thani Thai Art and Culture Village
Thai Thani is a tourist attraction in Pattaya featuring the culture and traditions of ancient Thailand. The village simulates Thailand of a bygone era, including culture, traditions, arts, crafts, Thai style activities, workshops, and performances.
---