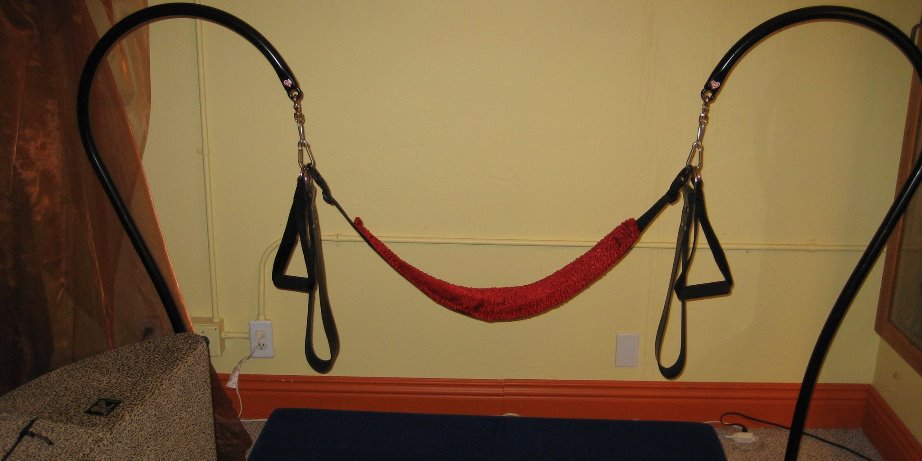 © Image from Lewisha1990
A sex swing or sling is a type of harness — a sex toy — to enable sexual intercourse between one partner who's suspended by the swing (that is, freely hanging in the air), and another partner who moves freely.
The primary purpose of a sex swing is to make sexual intercourse more thrilling and less strenuous, although it can also be used in BDSM practices to restrain movement of the submissive party.
Most sex swings have a support for the back, for the buttocks, and straps for each leg to spread them, which can be adjusted. The designs typically give easy access to the partner's genitals and anal area.
Sex swings can also enable persons with a physical disability to enjoy more sexual activities by reducing strain on certain muscles or joints, or by enabling sex positions that would otherwise not be possible.
---
---
Related Articles